Last Updated on June 26, 2022 by Laura Turner
Dr. Rozelle Kane is a physician, an NHS Clinical Entrepreneur Fellow with the Department of Innovation, and the founder of The Future of Food Institute, which looks to translate nutritional research insights into foods which support wellness on a wide scale.
She obtained a degree in Psychology, Philosophy, Physiology (PPP) from Oxford University (2007), before completing preclinical and clinical medical school at Cambridge University (2012) and Imperial University (2015) respectively.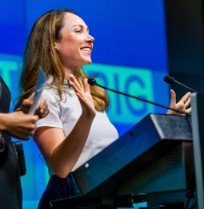 Dr. Kane has previously worked as a health analyst for the Tim & Jane Meyer Family Foundation (TJMFF), where she focused on impact philanthropy. In February 2016, she became a health and wellbeing expert in the Polar Research and Policy Initiative, a UK think-tank focusing on Arctic and Antarctic issues. Since June 2017, she has also served as Scientific Advisor for the National Theatre in London, discussing psychological and medical themes in works using VR/AR technologies. Dr. Kane was a nutritional advisor to Sir Ranulph Fiennes' last world record attempt to cross the Antarctic in winter, and is an independent consultant on novel food products, including developing a wider audience for such foods.

When did you first decide to become a doctor? Why?
I always wanted to do medicine, but when the time came to apply, I also found this course called Psychology, Philosophy and Physiology (PPP) which was in Oxford. So I put all except one of my applications into medicine. On getting three places in medical school, and an admission to the PPP course in Oxford, I decided that I was going to take the latter, because I wanted breadth, and I wanted to develop myself. In my final year, I eventually chose to focus on neuroscience and psychology. I'm obsessed with everything to do with the brain, with how people think and feel.
I would recommend seeking breadth to many people who are thinking of applying to medicine. It's better to know who you are first, because medicine asks a lot of you, and can take away from the time spent figuring out what you really care about and want to do.

How/why did you choose the medical school you attended?
I went to medical school in Cambridge as an affiliate student. I loved the people, I loved the college, I loved all of the conversations I had with many different types of people. I knew what collegiate-style learning was like, and I knew I liked being around a diverse group of very self-motivated people. As student numbers are relatively small, you don't get lost in the crowd.
My early training fostered inquisitiveness and encouraged us to challenge opinions. My medical training, then, felt like it didn't call on those skills to the same degree. I had to memorize a lot! So I had to learn a completely different skill.

What surprised you the most about your medical studies?
The fact that it required a lot of memorizing, before the phase involving more patient interaction.

What information/advice do you wish you had known when you were beginning your medical studies?
That it's worth sticking with. That you're doing it for patients. That you're not going to change who you are just by going through this system. That everything else that you are about, that you do, that you've learned, that you care about really does matter; that you should continue to develop these things. Don't let medical school overtake you as a person. What kind of doctor do you want to be? Don't you want the person who has a depth of knowledge, understands it, is able to critically appraise it, has opinions, sees the world from a different perspective, and perhaps has wider interests? I think the most important thing for any prospective doctor is perspective. It's really easy to lose that at any stage.

Has being a physician met your expectations? Why?
It's exceeded my expectations. Being a doctor also requires a lot of balance and stamina.

What do you like most about being a physician? Explain.
That you get to hear stories. Stories are everything, and you get to change somebody's story: what happens to them, to their family members. Even small things can affect their stories in a positive or negative way, so you have to be very conscientious about your work.

What do you like least about being a physician? Explain.
Whenever the stories get lost and people get treated like they're all the same, like they're just a number. When they fall through the cracks, or when you don't have enough time to really pay attention. There's also the fact that being a doctor is emotionally demanding. It can be very hard. I think the lack of control of your own schedule can be really tough, along with having a very busy rota.

Why did you decide to specialize in nutrition?
This is my lifelong obsession. What got me was the feeling of how I could change how I felt every day with what I put into my body, and the idea that I could maybe treat health problems with it. The scientist in me was interested in that. I see that as endlessly interesting, because as a scientist, I can go deeper and deeper into the properties which can effect change.

Are you looking to train in any formalized specialty pathway in the UK?
For me, I specifically chose to first take a year to develop innovation work, and also to develop my work in functional medicine. Functional medicine is more like an adjunct to medical training in the UK. There is a specialty called preventative medicine, but that's also not formally done in the UK. My plan is to pursue academic general practice with a special interest in nutrition, because I think there's a lot that can be achieved in the community, and this will continue to grow in importance. I'd also consider public health.

What's your typical work-week like?
I spend a lot of time on the train! I'm on the train four days a week for at least 2 hours. For this year, I'm part of a small clinical team that runs an ambulatory care service within our hospital. This involves doing a long day in clinic, where I might use breaks to engage in my other projects. At the end of the day, I communicate with collaborators before taking the train home. The rest of the week, I work one day in Cambridge: I'd go to the library there, or have meetings.
Other days, I go to London for meetings. I often go to the National Theatre, to meet with the writers and directors. We would go through a live document together, and they would select topics for discussion. I'll talk through those topics, make some connections, edit a script that they're writing, or write suggestions into a script that are based on scientific phenomena, or research, or experience. Quite a lot of this work is about capturing lived experience. At the moment, I'm working with Amy Hodge, an amazing director who's making a short-film which will be in VR, called "Once a Man, Twice a Boy". She had a personal experience of Alzheimer's disease, and wants to represent it in film form. This work is supported by the National Film Board of Canada. When she came to me as an artist, she asked me some really hard questions. "What is the lived experience?" Traditionally, Alzheimer's was diagnosed through post-mortem examination of the brain, and that doesn't have a lived experience. We defined that disease in the dead brain! Now, it's quite different: we'd look at mild cognitive impairment, which has an amazing array of tests that can help us identify early Alzheimer's disease. It helps us see various idiosyncrasies or markers that we find in tests. But these findings don't necessarily tell clinicians or patients what having semantic memory loss is like. So for me, it was so nice to have that artistic interrogation of what we diagnose: What is episodic memory loss, and why is that important? Why is the memory of an episode so important for anchoring someone in the present? What does it mean to not be anchored in the present? Why is that so disruptive? What is it that we're taking for granted? Alzheimer's disease is not just a label: it's actually a collection of individual stories.

Tell me more about how you started the Future of Food Institute.
I started it when I joined the Clinical Entrepreneur program just over a year ago. Prior to that, I was an advisor to a food company and got introduced to a lot of different people in the food industry through that. The team is a collection of all the people whom I'd met moving through the world of nutrition, from research scientists, to clinicians, to chefs, to gastroenterologists in my department.

What do you like most about nutritional precision medicine?
I think you can change someone's life by tweaking their diet intake, supplementation, and lifestyle factors. You can do so with color and context. Instead of giving the same one thing to everyone, you can talk about the type of kitchen someone has, the type of mobility they have, the taste they have, the memories they have.

What do you like least about nutritional precision medicine?
That it's vague, that people think it's not important but fluffy and not for real doctors.

On average: How many hours a week do you work? How many weeks of vacation do you take?
Any entrepreneur will tell you that they're working all the time. Sometimes, I take long weekends, or I go away for a week. If there's a conference, I'll extend with a bit of holiday on either side.

How do you balance work and life outside of work?
I am blessed with being able to sleep really well, so when I get the chance, I can fall asleep, and I never feel guilty about it. I take time to run, when I'm not travelling a lot. I enjoy going to the gym and yoga classes. Relationships are important to me. Tonight, I'm cooking for friends and their kids.

What types of outreach/volunteer work do you do, if any?
I was a spokesperson for the Oxbridge outreach charity, which I loved. I'd like to do it again. I went to a lot of schools back home in Glasgow, and I talked to a lot of young people about education, how and why they should go to Oxbridge, what to expect at university. I guess the current equivalent to that work is when I teach medical students. At the moment, I'm not part of a voluntary organization, but I'd love to be.

From your perspective, what is the biggest problem in health care today?
Globally: access. Another problem is cost. There are not enough doctors in the world. In certain countries, there is less than one doctor per 100,000 people. There are many places in which people just can't get to healthcare providers, and may die trying. Access is an issue in the UK as well. Continued, seamless, care is an issue, along with a lack of timely information. There's also a battle between what the big food companies are doing for our health, and what healthcare is supposed to be doing for our health. The food industry has a huge monopoly over the health of our nation. Many in this country are living off £10 a week, going to food banks, smoking because they're stressed, and eating a lot of sugar and refined foods because they're cheap and readily available.
As it relates to food, there is a worrying loss of skill, of the culture, of the passing-down of information. I'm pleased to see a big movement towards local interaction. I think there's a need for more collaborative spaces for people to go to cook, to learn, to play, to get out of the home, and to get in touch with the community. That space used to be the marketplace, but it's not that anymore. Community kitchens are, however, an amazing alternative which are on the rise.

Where do you see medicine at large in five years?
I see patients having real connectedness with their doctors. Patients can send more information to doctors, and doctors can provide patients with information in a timely way.
When I first became a doctor, I was part of a research group looking at the effects citrulline have on the body, and how the expression of relevant enzymes in people influence these. I hope to see more genetic testing. I hope that becomes a bigger part of how we prescribe, how we diagnose.

Where do you see nutritional medicine in five years?
I see it as having a much higher status. There'll be many companies who are able to provide information very readily. I believe there'll be more instant access to solutions based on your data, and nutritional medicine will be the first part of such solutions.

What are your final pieces of advice for medical students?
Sadly, nutritional medicine is not a major part of any specialty training pathway, except gastroenterology. In other countries, as I mentioned before, there is preventative and functional medicine. Functional medicine is increasingly being recognised, and the Royal College of General Practitioners is very keen to start a department of lifestyle medicine, but we're not there yet.
For anyone who's interested in nutritional medicine, the challenge is to incorporate it into the training pathway of whichever specialty you choose. You're dealing with human beings, and those human beings could potentially be aided by nutritional intervention. Anyone in any specialty could start making inroads to that. Academic fellowships are a good way of doing so, if you can work with a good researching gastroenterologist, or indeed any other nutrition researcher. Other than that, self-education is key: use your critical mind, go to conferences, do the training of existing institutes like the Institute of Functional Medicine or the Institute of Lifestyle Medicine.
To medical students, I say diversify. For me, going through all the scientific training equipped me with a toolset, but I didn't want it to become who I was. You have to find your mission in life, find your manifesto. What is it you're about, what is it you want to spend time thinking about or doing? For me, it's about stories, helping people in a personal way. Nutrition for me is big, but there's also this frame shifting, which requires you to stand specifically where they are, and to see which parts of their current situation are not quite working. How can you shift how patients think about themselves, or how they approach their condition, and how can you do something meaningful with that?
Find out the kind of doctor you want to be; don't just focus on which specialty you want. Ask yourself: what are my strengths, and what can I really build upon? Think about what you care about deeply, and what drives you, and the kind of impact you want to have. Think about the kind of consultations you want to lead: what kind of style are you going to have? How are you going to develop your levels and acts of empathy? How are you going to reframe ideas to patients? Doctoring is largely a mixture of communication, decision making, and responsibility-taking. Find your style and what drives you, and stick to it. It's going to be unique to you; it's what you're offering. THEN match things to it, rather than matching yourself to the path that is the "most prestigious".
Finally, make sure you take time to exercise, to socialize, and to enjoy what you're doing in your life.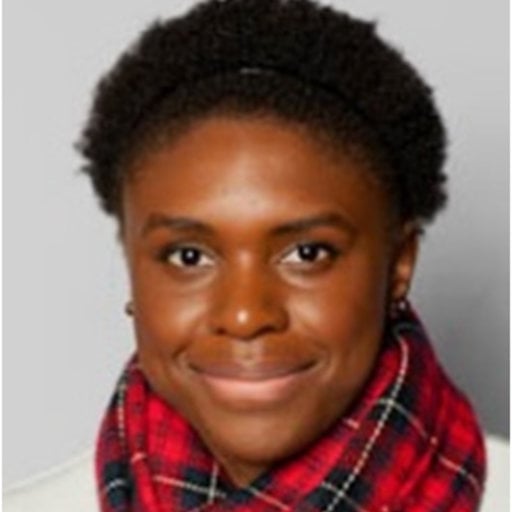 Gloria Onwuneme is a graduate of the University of Nottingham School of Medicine.