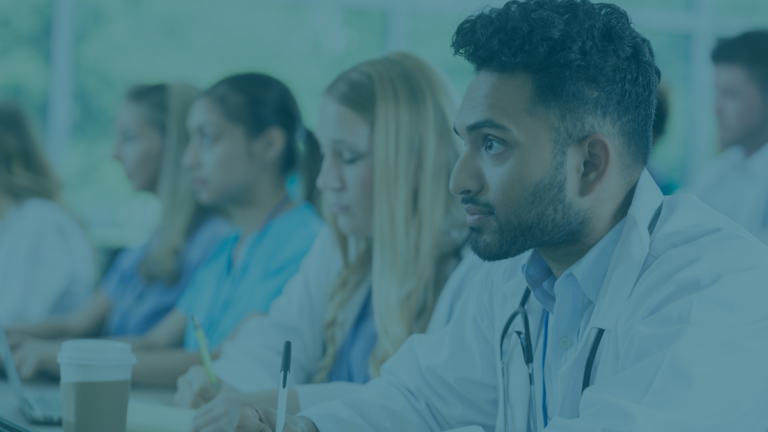 Helping Students Become Doctors
Student Doctor Network (SDN) was created in 1999 as a nonprofit service to help build a diverse doctor workforce by providing free advising resources, tools, and peer-support forums to those who would otherwise not have access to such services. SDN is published by HPSA, a 501(c)3 nonprofit educational organization.
Vision and Values
We are an organization of students and doctors that formed in 1999 to create an independent nonprofit student assistance and support network. Membership is free to all students, doctors and academicians.
We don't share member information, we don't promote a service or product, and we have no school or corporate affiliation. We believe the healthcare educational market is unreasonably expensive. Our organization was founded to remove financial and geographic barriers to information.
We want students of every gender, race, social status, religion, and sexual orientation to become doctors. Having a diverse medical workforce ensures every American has a doctor that reflects their values and history. We want to make this dream accessible for everyone, especially those with the least resources.
We promote and celebrate diversity of people and ideas. We are open to the discussion of challenging topics, but we demand all members behave professionally and treat each other with dignity and respect. Racism, sexism, homophobia, classism, and other forms of oppression are not tolerated.
We support the scientific method and evidence-based medicine. The practice of medicine advances every year due to careful research and scientific rigor applied by thousands of doctors and scientists. Scientific debate is healthy, but anti-science conspiracy agendas are harmful to the advancement of medicine.
Members volunteer to serve our community. All revenues generated by the organization are reinvested into services and tools to help students get into school.
This is a community of love, support, and hope… not of profit or fear. If this sounds like a place for you, welcome!
Who we serve
SDN brings together thousands of current and future healthcare students and professionals into one community where they can share information, offer guidance, and provide encouragement to their peers and those coming up behind them. Whether considering a gap year, struggling with the intensity of their classes, or navigating the Match, members can find someone who understands what they're facing.
Our community includes most doctoral-level health fields:
Our Members
Our nearly 700,000 members are what make SDN a community. The SDN Forums, the core of our peer-support services, contain over 19 million posts covering all areas of the healthcare education process. Our diverse membership spans from high school students to attending physicians and reflects our mission to build a diverse doctor workforce.
Newsroom
Visit our Newsroom to view our press clippings and learn more about using SDN as a source for news articles.