Last Updated on June 24, 2022 by Laura Turner
Summer—the season of sun, swimming, relaxing, and traveling. For most people, summer can be the best season of the year and a time to decompress from the demands of normal life. However, most premedical students find themselves in a predicament with regards to summer—do they do something they enjoy or focus on an activity that will help their application to medical school? Depending on who you ask, you will likely get a different answer on how to spend your free time, but after years of advising premedical students, my greatest advice is to do both!
As a premedical student, summer is one of the last opportunities to have some free time before starting medical school. Typically, medical students have the summer between their first and second years 'off', but then after that, there are no more summer breaks! This time is incredibly valuable, and it is best to try to spend it doing something useful but also enjoying yourself. Here are some ways that you can do just that as a premedical student!
Travel Abroad
Summer is a great time to take a trip to another country. Although travel is seen more as a leisure activity, international experience can really help as a medical school applicant. Medical schools like to see students that have experience with different cultures, allowing them to understand varying perspectives and traditions. If you have the opportunity to do medical volunteer work abroad, definitely do it. This way, you can enjoy your travels but also gain exposure to the variations in medical practices and systems.
Tackle an issue at home
Perhaps there has been a project locally that you have been wanting to get more involved in but have not been able to due to constraints of your courses and other commitments. Summer is a time to try to address this issue as much as you possibly can. Think of service-related activities. Can you help expand health services to the underserved in your community? Or maybe you have been interested in starting a tutoring program for youth?
These types of activities can be very appealing to medical school admission committees, but also allow for you to have fun as you network with others and use your ingenuity to develop creative solutions.
Do Research
Although this may not sound like the definition of fun, summer is a good time to look into research opportunities. Many schools offer research internships that enable you to work directly on a project and sometimes present your results or even publish. Also, you will have more time during the summer without other courses to spend ample time on a project. In addition to research significantly enhancing your medical school application, you will likely be able to sneak in a little fun and relax on the weekends!
Take a few courses
If you have a couple courses to finish for your major or to satisfy medical school pre-requisites, then consider taking one or two of these classes during summer. Although these summer classes can be accelerated, just taking a couple of courses can make your schedule relatively light, and allow you do other things as well. It will look good to medical schools to see that you have been studying during the summer, but will also allow you to take some time for yourself!
Concentrate on yourself
Ultimately you have to think of yourself in this long endeavor of pursuing a medical education. If you are burnt out from MCAT studying or a difficult semester, then make sure to take the summer to relax and recover. Becoming a doctor is one of the longest and most grueling career paths, so if you need to take a couple of months to refuel and motivate yourself for the upcoming semester or matriculation into medical school, then do it. Establishing this balance early on in your career will greatly benefit your mental well-being as a future medical student and physician.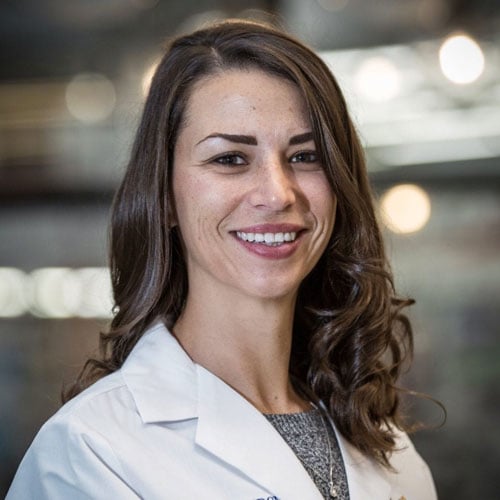 Renee Marinelli, MD, is a primary care physician and serves as the Director of Advising with MedSchoolCoach. Renee has extensive experience mentoring pre-medical students and shares her knowledge of the admission process through individual advising, webinars, pre-health conferences, and blogs. She currently lives in Colorado with her husband and son, and enjoys traveling, hiking and running.