Last Updated on April 17, 2020 by Laura Turner
A physician who specializes in physical medicine and rehabilitation, or PM&R, is called a physiatrist. This specialty is focused on helping those patients who require extensive rehabilitation due to an injury or disability.
A physiatrist is consulted to provide treatment in the area of physical medicine and rehabilitation. Physiatrists specialize in rehabilitation and treatment focused on function, but their expertise can extend beyond that. Some physiatrists can specialize in brain injury, pain medicine, hospice and palliative medicine, pediatric rehabilitation, neuromuscular medicine, spinal cord injury, or sports medicine. A physiatrist's broad medical knowledge combined with one of these specialty areas allows these medical professionals to provide specifically tailored care to patients who demonstrate intensive rehabilitation needs.
Becoming a Physiatrist
In order to become a physiatrist, individuals must complete four years of medical school and a four year residency program. Residents can also pursue a combined residency with pediatrics or internal medicine. Residents who are pursuing physiatry will then apply for the board certification process, including oral and written exams, through the American Board of Physical Medicine and Rehabilitation (AABPM&R). Individuals who successfully pass this board certification will receive the title of a board-certified physiatrist.
What types of doctors enjoy specializing in PM&R? Specialists in this field tend to enjoy taking care of people, listening to them, and being involved in their patients' lives. They also tend to be satisfied with small gains, which is important for a specialty that is focused on improving quality of life for patients in cases where a "cure" may not be available. To see if PM&R might be a good specialty for you, check out the SDN Specialty Selector.
Who Physiatrists Treat
Physiatrists can treat patients of all ages, meaning they often treat patients with debilitating chronic conditions across the lifespan. These physicians can treat neurological conditions such as strokes, brain injuries, neuromuscular disorders, herniated discs, pelvic floor disorders, Parkinson's disease, and pinched nerves. Physiatrists also work with patients who are experiencing other muscle- or joint-related conditions such as arthritis, joint pain, carpal tunnel, and amputations. These doctors are also able to assist in the rehabilitative efforts of patients with acute or chronic pain and loss of function related to Guillain-Barre syndrome, various forms of cancer, multiple sclerosis, and fibromyalgia.
What Physiatrists Do
The diagnostic process that a physiatrist uses often includes assessments used by primary care physicians, such as physical examinations and imaging studies. They also use tools such as nerve conduction studies (NCS) or electromyography (EMG) and muscle/nerve biopsies to assist in providing an accurate diagnosis and prognosis to inform a patient's medical treatment and rehabilitation efforts. Physiatrists can also use traditional diagnostic measures such as magnetic resonance imaging (MRI), x-rays, and ultrasounds to assist in their evaluation process.
Physiatrists are equipped to refer patients to members of the rehabilitation team to provide therapeutic services. However, these medical doctors are also able to provide treatment themselves, including therapeutic exercise, musculoskeletal ultrasound, prosthetics, spinal therapeutics, and orthotics. Medical treatments that physiatrists may perform include soft tissue, spine, and joint injections, pain medications, nerve stimulators, acupuncture, injections or pumps to manage muscular spasticity, spinal decompressive surgery, and more. Physiatrists may also rehabilitate ligaments and tendons through injections and other non-invasive methods.
While physiatrists can directly provide treatments for some interventions, they also focus on developing and overseeing an all-inclusive treatment program incorporating the expertise of various healthcare professionals across the continuum of care. Their focus on rehabilitation and restoring the functional status of their patients means they are in close communication with members of the rehabilitation team, including physical therapists, occupational therapists, and speech therapists.
Physiatrists must also collaborate with other specialty physicians who are involved in a patient's care, including neurologists, rheumatologists, and surgeons. Physiatrists can assist in bringing their patients with treatment to best suit their current needs. This may range from a hospital, if a patient is experiencing acute medical concerns, or a skilled nursing facility if a patient requires further rehabilitation before returning to the community. A physiatrist's efforts do not stop there, as their intervention and oversight continues as a patient transitions from either of these residential facilities back to their home. Recommendations are vital to the patient's ability to begin or continue receiving home health services to further their treatment or outpatient rehabilitation, where patients can get stronger while accessing services within the community.
Life as a Physiatrist
Dr. Eric Holder, MD, a physiatrist at Yale Medicine, "places importance on spending enough time with each patient so that he or she leaves every encounter with an understanding of the next step in their care plan." Dr. Holder enjoys physiatry because it enables him to "promote long-term well-being… by working with patients to promote active, productive and healthy lifestyles" (2018).
Another physiatrist, Dr. Jennifer Solomon, states that she enjoys physiatry due to her ability to "accurately pinpoint the source of an ailment and design a treatment plan that can be carried out by patients themselves or with the help of the rehabilitation physician's medical team." Dr. Solomon also adds that physiatry allows her to, "develop a comprehensive program for putting the pieces of a person's life back together after injury or disease without surgery" (2013).
The holistic nature of a physiatrist's approach leads them to analyze the root cause of a patient's pain and loss of function. This analysis helps physiatrists to make the most accurate diagnosis possible and connect patients with truly beneficial treatments to improve their condition(s). A physiatrist is an important part of an individual's journey to improve their functioning and the quality-of-life that they experience when living with an injury, disability, or illness. This medical professional, in collaboration with an extensive treatment team, can assist individuals in returning to a healthy life where they can learn to manage their symptoms and engage in the activities of their choice.
References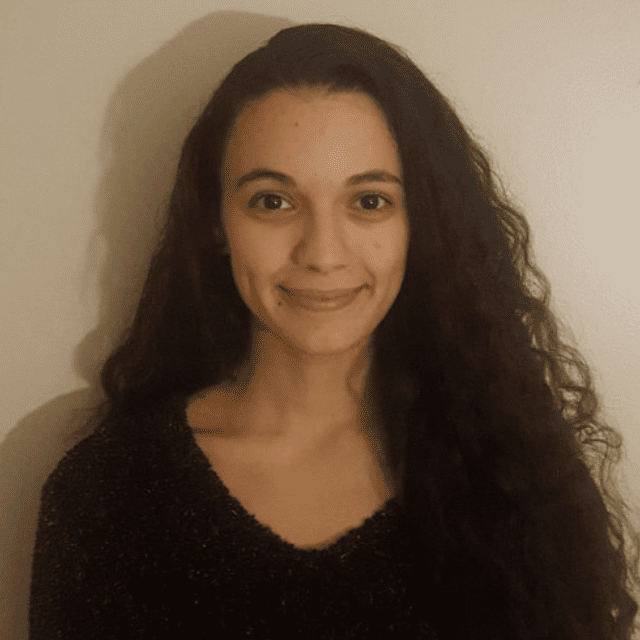 Brittany Ferri, Ph.D., OTD/L, is an occupational therapy consultant, certified clinical trauma practitioner, and certified light therapist. Her specialties are mental illness, health writing, and complementary modalities. She is passionate about disease prevention and meeting the emotional and physical needs of all her clients.