This time, a mom's point of view.
On our last show, we fielded a question from Courtney who wants to go to med school but is worried about being a mom and a med student. We got one dad's perspective then, and now it's time for mom. Dr. Maya Lopez (CCOM MD '04) was another non-trad entering school with a supportive husband and a few bundles of joy. She told Eric Schnieders, Tucker Dangremond, and Sanjeeva Weerasinghe how she dove headlong into med school, how she and her husband (along with a village) made parenting and med school work for them.
Podcast: Play in new window | Download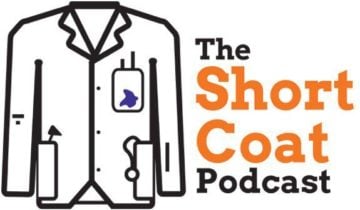 On The Short Coat Podcast, medical students from the University of Iowa and their co-host Dave Etler discuss news, fresh views, helpful clues, and interviews. Hear new episodes on iTunes and the Short Coat Podcast website every Thursday.