Last Updated on June 27, 2022 by Laura Turner
If you want to become a physician, you have a job to do even before you start medical school—crafting a worthy personal statement. Beyond test scores, undergraduate degrees and grades, the personal statement is your opportunity to express who you are and why you are up for the challenges ahead.
Your personal statement needs to meet all basic requirements while allowing you to stand out and, ultimately, apart from the crowd. SDN has previously published several articles about personal statements, covering topics including approaching the personal statement from a marketing standpoint1, standing out from the crowd, personal statement myths, and a comprehensive general overview of what you need to know and include in your personal statement. As such, we're going to assume you already know the basics (if you don't, get reading!).
Crafting a comprehensive and compelling personal statement is a challenge, but there are numerous resources, both free and paid, that offer help. From YouTube instructional videos and other online websites to peers/professors/mentors, and from writing manuals to websites that specialize in crafting and/or editing personal statements, plenty of options are available to help you fine tune your personal statement.

Free Resources
Among the YouTube videos available are several posted by medical school career centers and professional writing services. Don't miss UC Berkeley Career Center's "Med School Personal Statement" and "Writing a Winning Medical School Statement", PreHealth Advising's "Personal Statement Tips", Gold Standard MCAT's "Personal Statement Advice, Tips for Medical School Admissions", Admission Consultants' "Your Medical School Personal Statement", Imperial College London's "How to write an excellent personal statement", and the Purdue Online Writing Lab's "Personal Statements". In addition, a Google search of "personal statement tutorial" will turn up scores of results, among them many universities offering their take on what the personal essay should and should not convey.
If free options either aren't working for you or are only getting you so far, you might consider paying for help. It will cost you anywhere from a few dollars to a few hundred dollars for paid expertise, but in the grand scheme of hundreds of thousands of medical school (debt) dollars, that's just a drop in the bucket.

Low Cost Options
Asking friends, fellow medical student applicants, mentors and/or professors to read your personal statement and give you critical feedback is an inexpensive way to get some help. To encourage prompt feedback, set a deadline and offer some sort of compensation, such as a cup of coffee or lunch at the very least.
There are many writing manuals and personal statement specific books available for purchase. The Chicago Manual of Style is available online for free, and other popular writing manuals such as On Writing Well by William Zinsser and The Elements of Style by William Strunk Jr. can be found at bookstores. Beyond writing manuals, volumes specific to personal statements include Richard Stelzer's How to Write a Winning Personal Statement for Graduate and Professional School; Donald Asher's Graduate Admissions Essays: What Works, What Doesn't, and Why; Essays That Will Get You Into Medical School by Dan Kaufman, Chris Dowhan and Adrienne Dowhan; The MedEdits Guide to Medical School Admissions: Practical Advice for Applicants and Their Parents by Jessica Freedman MD; Medical School Essays That Made a Difference, 4th Edition by Princeton Review; and Essays That Worked for Medical Schools: 40 Essays from Successful Applications to the Nation's Top Medical Schools by Emily Angel Baer and Stephanie B. Jones.

Professional Services
Among the many professional writing/editing services that specialize in personal statements, Accepted.com features two-business day turnaround from a staff of authors, educators and former admissions staff. If you already have a draft, prices start at $270 an hour for content critique and editing for style, grammar and clarity, with price breaks of $100 off five hours up front and $400 off 10 hours upfront. If you don't have a draft, Accepted.com's Initial Med Essay Package ($920) includes brainstorming, outlining, editing, etc., with no time limit.
Essayedge.com features professional college essay editors, many of who are graduates of Harvard, Yale, Princeton, Columbia, and Stanford. Essayedge offers straight editing for grammar, spelling and mechanical errors within 48 hours at rate breakdown of $69 (up to 600 words), $99 (up to 1,200 words), and $129 (up to 1,800 words). Their most popular service combines straight editing with an expert critique, with rates of $149 (up to 600 words), $199 (up to 1,200 words) and $239 (up to 1,800 words). For those who don't have a personal statement draft, the premier package includes the initial brainstorm to the final draft in two-and-a-half weeks, plus seven days of unlimited email support, a phone session after the first revision, a second edit and critique for $379 (up to 600 words), $429 (up to 1,200 words), and $479 (up to 1,800 words).
EssayMD.com editors each hold at least a master's degree in English or Rhetoric, and most were educated in top PhD programs. If you already have a personal statement draft, the EssayMD Essay Polishing Package includes proofreading and a critique of overall stylistic effectiveness returned within three days, and one free follow-up proofreading returned within 36 hours, all for $129. EssayMD's Essay Rejuvenation Package includes the services of the Polishing Package, plus extensive in-text, sentence-level and paragraph-level editing, as well as structural and audience-level editing, plus a substantial written evaluation of overall effectiveness and suggestions for a more compelling version, all provided within three days, plus free follow-up proofreading returned within 36 hours, all for $199. For those without a personal statement draft, EssayMD offers the Writer's Block Package, including up to three major editing/drafting cycles and one final proofread, collaborative essay development, extensive feedback, and all the detailed editing of both the Polishing and Rejuvenation packages. The first round of creative editing, as well as the second and third edited drafts, are each returned within three days, and a free follow-up proofread is returned within 36 hours, all for $349.
Insider Medical Admissions offers personal statement editing by former Harvard assistant residency director Dr. Michelle Finkel who reviews your essay herself, so you know who is helping you and what her credentials are. The cost for three personal statement edits is $950, and she offers a Writer's Block Package with pre-review of your background, an hour brainstorming session, and three edits for $1345. Clients demonstrating financial hardship through an AAMC Fee Assistance Grant qualify for a reduced personal statement service cost.
Great writing and editing go hand in hand. Even the best writers need help editing their work. Armed with this roundup of personal statement resources, you now have options for every phase of your personal statement (whether you have a working draft or not), as well as options to fit your budget.
References
Spivak, Diane. (2012) A Marketing Approach to Writing the AMCAS Personal Statement.
https://www.studentdoctor.net/2012/07/a-m…nal-statement/
Jennings, Alex M. (2012) Not Another Crayon in the Box: Writing a Successful Personal Statement for Medical School Part 1 and 2.
https://www.studentdoctor.net/2012/09/not…school-part-1/
Freedman, Jessica M.D. (2010) Personal Statement Myths.
https://www.studentdoctor.net/2010/04/per…atement-myths/
Farmer, Juliet (2007) Before You Write Your Personal Statement, Read This.
https://www.studentdoctor.net/2007/06/bef…ent-read-this/
UC Berkeley Career Center. Med School Personal Statement. http://www.youtube.com/watch?v=f_6n9M6dbRU
UC Berkeley Career Center. Writing a Winning Medical School Statement. https://career.berkeley.edu/MM/MedSt…Statement.html
PreHealth Advising. Personal Statement Tips. http://www.youtube.com/watch?v=bfIzoZdBay4]]>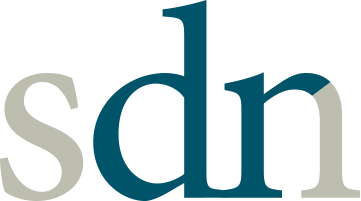 Since 1999, the volunteer team of the Student Doctor Network explore the latest news, information, and school application tips and recommendations.