Last Updated on March 18, 2022 by SDN Staff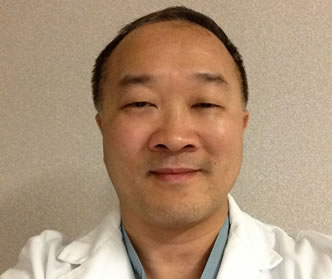 Dr. Chang-Nin Terence Lee is the medical director of Fertility Care of Orange County in Brea, Calif., where he has worked since 1997. Lee attended Northwestern University in Evanston, Illinois, where he earned a bachelor's degree in psychology with honors (1986). Lee earned his MD from the University of California at Irvine School of Medicine (1990), then completed a residency in obstetrics and gynecology at the University of California at Irvine Medical Center (1990-1994), followed by a fellowship in reproductive endocrinology and infertility at the University of California at Los Angeles Cedars Sinai Medical Center (1994-1996).
Dr. Lee was an assistant clinical professor in the Department of Ob/Gyn Division of Reproductive Endocrinology and Infertility UC Irvine College of Medicine from 1997 to 1999 and currently volunteers as a faculty assistant clinical professor in the Department of OB/GYN. He is a member of the American College of Obstetricians and Gynecologists, American Society of Reproductive Medicine, Pacific Coast Fertility Society, and Society for Assisted Reproductive Technology. He has been published in Fertility & Sterility, Journal of Perinatology, and RESOLVE of Orange County Quarterly.
When did you first decide to become a doctor? Why?
During college, I switched from being a journalism major to a pre-med psychology major. I was given some wise advice that the best way to use your time and energy during your student years is to acquire skills that enable you to directly help another person and to help them so much that they are eager to directly and voluntarily pay you for your efforts. I feel fortunate for having learned that so early. So few careers actually fit that definition.
How/why did you choose the medical school you attended?
I grew up in the Midwest, but the idea of coming to California sounded very tempting. Also, the tuition at the state schools (after one establishes state residency) was very reasonable.
What surprised you the most about your medical school studies?
There was a lot of basic science material that was not clinically pertinent. That was expected during the premed years, but not so much for actual medical school.
Why did you decide to specialize in OB/GYN? Why the infertility subspecialty?
It was a last-minute switch from Emergency Medicine, but it could have easily been a coin flip either way. As for the subspecialty, I was initially going to go into Gyn Oncology, but the goal switched to REI towards the end of my R2 year after my IVF/infertility rotation.
What is your opinion on OB/Gyn naturopathy?
I am a firm believer in an optimal collaboration between high tech and lifestyle changes (nutrition, stress etc.) as the best way to help couples have healthy children.
If you had it to do all over again, would you still become an OB/GYN?
Yes, absolutely. Here's why. Emotional reward, degree of bureaucracy, and intellectual stimulation.
Emotional Reward: Our office is near a large mall, so many of our previous patients will drop by from time to time when they are in the area shopping. They will have their babies with them and usually bring us cookies. They enthusiastically tell us how their lives have changed, how much they love their new kids, and how grateful they are for all the hard work we expended on their behalf. This is the essence of what is meant by the observation that medicine is rewarding. My staff and I get recharged with frequent boluses of this reward. It happens every time we call the patients to report a positive hCG test. It happens when teary-eyed husbands and wives kiss each other after seeing and hearing the heartbeat for the first time. It happens when previously graduated patients come to visit us and have us hold their babies for photo opportunities.
Degree of bureaucracy: All doctors (and med students) despise filling out inefficient paperwork that detracts from patient contact and patient care. We have to deal with a lot of it. But guess what? Based on what my colleagues in other fields report, it is a lot less. This may seem like a minor matter, but it has repercussions on many related areas, such as financial compensation, vulnerability to predatory lawsuits, and job burnout. Sure, it's exhausting talking to patients and performing procedures for hours on end, but I'll take that overfilling out paperwork for hours on end any day.
Intellectual stimulation: Granted, every field of medicine is intellectually stimulating, but personally, I love the well-defined structure of solving infertility. Patients come in. We do tests, try some tactics, do some more tests, and try some more tactics. Eventually, they give up or they successfully get pregnant. It is very well-defined. New data from around the world comes in constantly and the challenge for us is to decide how much of it to believe and to what degree we wish to try it in our own practice. Then we wait and watch the results and decide how much to adopt or abandon that new strategy. We also then share our own experiences with our colleagues, thereby completing the entire circle.
What do you like most about being an OB/GYN?
Playing a key role in an important happy part of life – namely parenthood. Meeting patients from various walks of life. Making a tremendous immediate difference.
What do you like least about being an OB/GYN?
Being focused on one area and losing skills in other areas of medicine. Being a potential target of a predatory lawsuit. Although I have yet to be sued, it is statistically very likely someday because of the field. REI is not quite as bad as obstetrics, but I have heard of some frivolous cases as well, and have rendered expert testimony/chart review in some.
What was it like finding a job in your chosen career field? What were your options and why did you decide what you did?
I worked for a large IVF program for seven months straight out of fellowship and then learned enough of the business aspect of medicine to go out on my own.
On average: How many hours a week do you work? How many hours do you sleep per night? How many weeks of vacation do you take?
It's variable depending on patient volume. Some weeks, I work 25 hours and earn the least. Some weeks, I work 60 hours and earn the most. Over time, I'm slowly learning how to titrate that number. I am home every night, so I can sleep as much as I want (which is not really a lot, by choice). However, twice a year on average, I get a nighttime emergency D&C or ectopic.
I take most of December off. I have also started to take more one-week trips throughout the year.
I run the REI Journal club in my county (Orange County) and I regularly attend the UCLA Journal Club in Los Angeles County, so I know almost all the Southern California REs. The amount of personal time among my colleagues seems fairly satisfactory, except for those who greatly enjoy aggressively working as many hours as they can. For most, that intense level lasts only for their first few years out of fellowship, although one colleague has continued to do so well into his 50s and shows no signs of stopping because he enjoys that pace. That is a rarity.

Are you satisfied with your income? Explain.
Yes. It's a tradeoff between accumulating more wealth versus enjoying the precious commodity of time. What's especially fair and nice is that if I choose to work less, then I pay the penalty of making less. And vice versa.
If you took out educational loans, is/was paying them back a financial strain? Explain.
No. I worked some during medical school. I moonlighted a bit during residency and I moonlighted a lot during fellowship.
In your position now, knowing what you do – what would you say to yourself when you started your medical career?
Be braver about taking risks and trying new things. Until these past few years, I've had what turns out to be an unfounded misconception that my practice could stay excellent only if I was available 24 hours/day seven days/week to immediately cater to all my patients' needs. Being in solo practice greatly limited my options to pursue certain things in life. I used to only travel once a year, because of this. However, over time, by training my nurses to handle increasing responsibility, by using technology to stay in touch with my office from anywhere in the world, and by forging alliances with fellow doctors to cover for me, I've been able to experience more freedom. In the past four months, for example, I've been able to spend two weeks in Asia, and two weeks in South America. I've been able to pursue two projects that could potentially turn into additional side-careers. I'm planning three more international trips before the end of this year.
Bottom line, I wish I would have been braver years ago about pushing the envelope with regards to how much I could travel and still maintain the practice. The only drawback has been minor and that is that some patients have to do their cycles one month later if the ovulation time would otherwise fall on a date when I was out of town.

What information/advice do you wish you had known when you were beginning your medical studies?
Seek to learn and explore multiple ways to "lifehack," meaning how to optimize efficiency, to get the most out of one's mental processing capacity and how to make the most of every 24 hours in work and play.

From your perspective, what is the biggest problem in health care today?
Loss of freedom on the part of the "little guy" (the doctor and the patient). So much power being exerted by the politicians and the corporations that donate millions to the politicians. It appears to be getting worse at an accelerated rate. True, we don't feel it as intensely in our field, but one only has to spend time eating lunch at the doctors' dining room with colleagues in the managed-care specialties to get a sense of the markedly changed morale, as compared to 15 years ago.

Where do you see OB/Gyn in five to10 years? What about infertility treatment?
For OB, and other general fields of medicine, it depends a lot on what happens to the overall quality of life in this country for the middle class. Specifically, with regards to infertility, technology is advancing at an amazing rate. I foresee higher success rates at lower intrinsic cost, and more options to maximize the odds of a healthy baby. This is a cause of optimism only if working men and women start standing up for their individual rights.
What types of outreach/volunteer work do you do, if any?
I train therapy dogs. I also have been writing educational articles to teach the general public, specifically women who are having fertility issues. One of my recent YouTube videos has received over a million hits.


Do you have a family? If so, do you have enough time to spend with them? How do you balance work and life outside of work?
I spend a lot of time with friends and family. Back in medical school, my career was maybe 85% and my personal life 15%. Now it's about 50/50.
Do you have any final piece of advice for students interested in pursuing OB/Gyn as a career?
In general, no matter what you pursue, seek information about what real-world doctors do. In other words, don't base your career choice on what you see residents and academic attendings do (unless you are 100% sure you want to pursue an academic career). Instead, make a special effort to pick the brains of those in the community who are in the positions that you foresee yourself to be in.
Juliet Farmer is a writer with over 19 years of experience in various industries and a contributor to numerous consumer and trade publications and websites.