Last Updated on March 3, 2023 by SDN Staff
With centuries-old medical schools and worldwide-accredited programs for general medicine, dentistry, veterinary and pharmacology studies, Central and Eastern European medical schools are becoming more and more popular among students in North America. According to an article published by the New York Times in August 2013, "The number of foreign university students in Hungary rose 21 percent from 2005 to 2011 — to 16,465 from 13,601". Many of these students come from the United States and Canada in search for more affordable options for medical studies.
Yet there are several issues with choosing these schools. First, despite the quality of the medical education, the challenge of returning to the U.S. or Canada and practicing medicine is still significant. Students returning from European medical schools must compete with med students and doctors who have studied in the US and Canada in schools which are more known and respected thus leading to an advantage over students who studied in Europe. Moreover, in many cases, med schools in Europe, especially in Eastern Europe are perceived as "second world" schools which do not represent the most modern of medical studies.
Even though European medical schools must adhere to the European Union standards and have long proved to have excellent medical degree programs, often on par with those found in the leading medical schools in North America (such as Harvard, Yale, Cornell, etc.), the perceptions bear great weight on the mobility and ability of new doctors to practice in the leading hospitals and clinics. After all, if we are being honest, would you prefer to see a doctor who studied in Boston or one who studied in Zagreb?
In addition, not all European medical schools are up to standard, which, in turn, makes it more difficult to return to the U.S. to practice or to transfer to an American medical school. That is why it is recommended to look at European medical schools that are recognized by the Liaison Committee on Medical Education (LCME), which has the authority to examine foreign medical programs under accreditation standards by the U.S. Education Department.
Second, to make things even more difficult, the reputation of North American medical students in Europe is sometimes that they only studied there because they couldn't get into med school in the US, i.e. that they are not as personally qualified as North American med students. But a closer look reveals that this is not necessarily true at all.
Many excellent pre-med and medical students are choosing to study in Europe as a first choice. There are several strong main reasons for this:
Tuition Fees – Studying medicine in the US is without a doubt an expensive investment. Doctors pay off their loans for years, and some carry their debt throughout their entire life. European medical schools are considerably cheaper, and for students who do not have the means to pay their way through medical school, this is quite a crucial consideration. The average cost of a medical degree in the US is $140-240,000 over four years. In Europe, it is almost a third of that, with the average spanning between $60-90,000 over six years.
Med School Requirements & Application – We are all familiar with the dreadful MCATs and endless prerequisites needed to apply to medical school, such as an undergraduate degree, at least 2 years of relevant course work etc. In Europe, on the other hand, the process is much simpler – you need to pass entrance exams (biology, chemistry, physics, anatomy etc.) which are written and oral, and have a high school diploma. Although many do not pass, the process is greatly less tedious and in many ways more friendly than that found in North America.
Duration of Studies – Studies usually last six to seven years in Europe, while North American medical schools go for about four years. However, medical schools in Europe do not require undergraduate degrees, which adds another three to four years to the process in the U.S., making it eight to 10 years of school in actuality. In other words, in Europe, one could begin to study medicine straight out of high school. Furthermore, as the number of North American students grows, European schools have begun to offer shorter programs for those with an undergraduate degree; these programs last four years (e.g. Poznań University of Medical Sciences in Poland).
Combining studies with travel – One further obvious advantage in studying abroad is broadening one's horizons, seeing the world and meeting students from around the globe. Thus, many feel that by studying overseas they "kill two birds with one stone". Students can study medicine in places such as Rome, Prague and Budapest. However, one should bear in mind that medical studies are very demanding and it isn't exactly like backpacking through Europe. However, with the low cost airlines and open borders of the EU, many travel during vacation from school.
With these stats and facts it also becomes more evident why more and more schools and courses are offering pre-med preparation courses for the entrance exams of European Medical Schools such as the Princeton Review and M.D. International Studies, which just opened a branch in NYC.
But what about the issue of returning and practicing medicine in the US?
The truth is it very much depends in which school one has studied in Europe and endless case-by-case variables. However, as the world becomes more global and the acceptance to medical school in North America becomes more difficult, it seems that the tides might be changing. The more doctors return from European medical schools and practice in the U.S. and Canada, the more the misconceptions on the quality of the studies and the doctors are dispelled. That is not to say that these have disappeared, of course, but, as the article in the NY Times states, "Doctors, dentists and pharmacists with degrees from accredited universities in eastern Europe may practice almost anywhere within the European Union." If those countries are fully recognized by the EU, it means medical doctors from those countries can and do practice medicine in Germany, France, the Netherlands, Britain and more. In other words, if it's good enough for Western Europe it's good enough for North America.
Most importantly, students returning to the US must pass the United States Medical Licensing Examinations, which means that no one who does not match the standard can study medicine, regardless of where they studied.
Further Reading: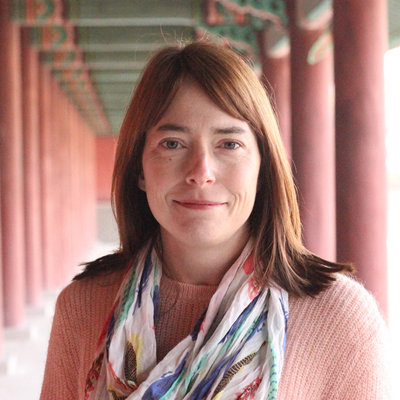 Laura Turner, MS serves as the Executive Director for HPSA. She previously served for eight years as Executive Director of the Student Doctor Network (SDN). Her work has been focused on providing new tools and resources to help students.
Before her work with SDN, she worked as a business analyst for The Capital Group and product management and marketing for software companies Paciolan, Adexa, and MSC Software.