Last Updated on July 22, 2022 by Laura Turner
Dr. Brian Walcott, MD is a chief resident in neurosurgery at the Massachusetts General Hospital and Harvard Medical School, where he specializes in the care of patients suffering from diseases of the brain, cerebral blood vessels, skull base, and spine.  He is training to become a subspecialist in neurovascular disease, with an active research interest in vascular biology.  He obtained his bachelor's degree in liberal arts and biology from Seton Hall University where he was also a Division I NCAA track athlete.  Afterward, he went on to medical school at Loyola University Chicago Stritch School of Medicine and was admitted into Alpha Omega Alpha Honor Medical Society.
During residency, he has published over 100 peer-reviewed manuscripts and is an ad hoc reviewer for JAMA Surgery, Neurology, and the Journal of Neurointerventional Surgery, among others. His research is supported by grants from the Brain Aneurysm Foundation, the American Medical Association, and the Council of State Neurosurgical Societies. He was awarded the resident teacher of the year award from the Harvard Medical School class of 2012. He is also the co-founder of AdmissionsMentor.com, a consulting service for graduate school and medical residency applicants.
1. When and why did you first decide to become a doctor?​
When I broke my arm as a kid, I remember how "cool" I thought the orthopedic surgeon was that fixed it (he used to come into the clinic wearing a Hawaiian shirt).   Before I applied to medical school, I spent a lot of time volunteering at the hospital to get a better idea of what being a doctor was all about, and loved every minute of it.
2. Why did you choose the medical school you attended?
I applied broadly to medical schools and would have been happy to get in anywhere. Luckily, I ended up at Loyola and had a great four years there. During my interview, the people were very friendly, the students were very happy, and they had very nice facilities. I knew that was where I'd like to go.
3. What surprised you the most about your medical studies?
I really had no idea about the scope and breadth of different specialties in medicine. When I started medical school, I was familiar with pediatrics, surgery, OB/GYN, etc. In reality, though, there are so many more opportunities that I didn't even know existed when I started. For example, I didn't even know what radiation oncology was until we had a lecture on it in school.
4. What is the most challenging aspect of medical school?
It took me some time to learn how to be consistently disciplined. Especially during the third year when you're working long hours and waking up early, it can be really hard to read for a few hours in your limited free time.
5. How did you decide on your specialty?​
I asked one of my classmates what he was going to do, and he said matter-of-factly, "Well, I'm going to be a neurosurgeon." My reply was "Oh, that's great man, me too!" That interaction put the seed in my mind, and then I spent the next two years exploring it as a possibility. With a lot of reading, going to the clinic, and doing some clinical rotations, I gained enough confidence to make up my mind. I owe a lot to my mentors at Loyola that inspired me.
6. If you had it to do all over again, would you change anything about your specialty choice?​
Neurosurgery has a unique blend of operations, research, and life-changing interventions that keep me motivated every day. I could probably have been happy in another specialty, but I think that neurosurgery was the right choice for me.
7. What was the hardest part of the (medical school or residency) interview process?
The toughest part of the interview process was keeping track of the differences between programs. You are given an overwhelming amount of information about the school, the city, and the program. It can be tough to keep track of all the differences. At the end of the day, your decision comes down to where you find the best fit.
8. Has being a doctor met your expectations?
It's more than I could have ever imagined when I started medical school. In retrospect, I had a pretty limited view of what medicine "was" based on volunteering in the emergency room at a small hospital while in college. Residency training at a high-volume center has exposed me to complex operations, rare diseases, and critically ill patients. It has also shown me that medicine is more than what takes place between a doctor and a patient. There are countless other people – doctors, nurses, EMTs, technologists, family members, etc. that are all helping to take care of the patients, too.
9. Describe a typical day at work.
I meet up with the team for rounds, look over all the labs and imaging performed overnight, and then examine all of the ICU patients. After that, we head to see all the patients on the floor, and then it's off to breakfast. I'm in the operating room by 7:45 for the first case of the day. Depending on what service I am rotating on, the length and number of cases vary. The team rounds again before the end of the day and then I give a report to the covering overnight doctor. That's a simplistic view but represents the general workflow.
10. What information/advice do you wish you had known when you were thinking about medical school?
Plan ahead. Know who you are going to ask for letters of recommendation, years in advance if possible. Plan some of your activities to give you meaningful insight into what being a doctor (or just caring for other people) means. Know what classes to take to meet the requirements for application. Know what the dates are when you should submit your application. The list goes on and on. Again, it all comes back to planning ahead.
11. Do you have any other piece of advice for students interested in pursuing neurosurgery as a career?
I think it's great for people to be motivated to pursue a surgical subspecialty from early on. It's also really important to take a good look around at other facets of medicine. Medical school is really the only time of your life where you can "try out" different specialties – approach each rotation with the enthusiasm of somebody planning to do it for the rest of their life.
12. With research becoming an increasingly important aspect of medical education, what types of research can an undergraduate student participate in?
As an undergraduate, finding a research opportunity usually takes some effort. With limited experience, I remember looking around my undergraduate campus for somewhere to get my "foot in the door." The first job I had in a lab was actually cleaning glassware and working the autoclave machine – not exactly the fast track to Stockholm. Eventually, I moved up to a more senior lab tech position, but you have to start somewhere. It is also possible to do clinical research as an undergraduate. Remember, a little self-initiative goes a long way.
13. Are there specific research opportunities for medical students?
Almost all medical schools offer some sort of structured program for the summer between the 1st and 2nd year of medical school for a research elective. There are numerous less formal research opportunities and sometimes it just takes an email to make an introduction with a principal investigator of a study. It is also possible to do extended research through very prestigious grant-funded opportunities such as the Albert Schweitzer Fellowship, Center for Disease Control Applied Epidemiology Fellowship, Doris Duke Fellowship, Fulbright/Fogarty International Clinical Research Scholars, Howard Hughes Medical Institute Medical Fellows and Research Scholars, and the NIH Clinical Research Training Program, to name a few.
14. Is research only for people that are going into "academic" medicine?
Absolutely not. Research and publications aren't synonymous with "academics". It can be argued that it is important for all medical students and residents to do some basic science and clinical research as part of their overall medical education. There are plenty of physicians in private practice that participate in research and many physicians with academic appointments at university hospitals that haven't published anything in years.
15. Is it better to do clinical or basic science research?
This isn't really a good question. The two are not opposed to each other, and many students are able to do both if they choose. For example, a medical student that rotated on our neurosurgery service last year was working in a primate neurophysiology lab and also wrote many clinical articles on deep brain stimulation. In that case, the basic science and clinical science complemented each other nicely.
16. Is research that important to my application for medical school/residency?
It can definitely be helpful, but it isn't for everybody. Some people develop nausea when thinking about pipetting. Regardless, the admissions committee or program director is looking to see that you have expanded your interest in any field of medicine beyond what is found in the textbook. Research isn't the only way to do that.
17. What is the best way to find research opportunities?
Professors in your own college or medical school may have very active labs and are looking for students to work. The internet is another good source and a quick Google search can keep you busy for hours. Certain institutions, like Harvard, have websites dedicated to this. Make sure to look on your own college/medical school's website. Another less recognized source of information is your fellow students.
18. Will I have time for research with all of my coursework?
Yes. If you chip away at projects on a consistent basis, you will start to see things add up. You don't need to sacrifice all of your free time to write and do research – it's just about consistency and working on well-defined projects.
19. What should I look for in a research opportunity?
Getting involved in a project with good mentoring is important. Make it a point to establish your role and duration of the project when you're evaluating it. It might seem to be very "up front", but it is really the professional thing to do. You want the time and effort you commit to be useful. There is no guarantee that your project will be successful, but at least you won't be forgotten from the author list. Pick a few projects to look at and evaluate them carefully.
20. What should be my general goals in a research project?
There are some general goals that you may want to keep in mind when undertaking a research project. Learning how to perform a Western blot is useful, but is by no means necessary to become a physician. Think about the aims of your of research on a deeper level, it's not all about the Western! The process of learning how to perform a protein analysis lends itself to learning about antibody interactions, attention to detail, and perseverance, which are things that you might not pick up in any class. You'll also become immersed in the disease process that you are learning about, thereby learning how to formulate more meaningful experiments. The same holds true with clinical research, where the literature search itself isn't the most important technique you'll be learning. Instead, realize that the ability to critically appraise medical literature is invaluable and you'll also become an expert in the subject content, both of which will be beneficial to your patients. Having a presentation and publication to show for your work are also good goals, but are variable based on the results of the experiment.
---
Interested in neurosurgery? Check out our other interviews with neurosurgeons: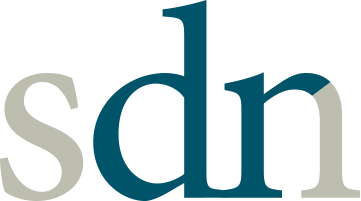 We've been on the Internet for over 20 years doing just one thing: providing health career information for free or at cost. We do this because we believe that the health education process is too expensive and too competitive. Many people and organizations have built their businesses making money on students who are desperate for any opportunity to become a doctor.
We believe that all students deserve the same access to high-quality information. We believe that providing high-quality career advice and information ensures that everyone, regardless of income or privilege, has a chance to achieve their dream of being a doctor.
SDN is published by the Health Professional Student Association, a nonprofit educational organization.