Last Updated on June 26, 2022 by Laura Turner
By Brent Schnipke
Central to the skillset of every physician is the differential diagnosis; this is the process by which new patients are evaluated to establish the most likely diagnosis. Similarly, the first clinical year of medical school is like a differential for each student, except instead of a medical diagnosis, students are seeking to determine which specialty they will choose. This column explores this differential: experiences from each rotation by a current third year student.
Note to reader: This month's post is going to be a little different than previous articles, as I will be offering my book review of How to Choose a Medical Specialty. I'm currently on my Surgery clerkship, and will be writing about this clerkship in December's post, so stay tuned!
In addition to providing snapshots of my clerkship experiences and a summary of each specialty rotation, this column is also about the process of choosing a medical specialty. After all, this is a major component of the third year of medical school for many students. Although learning the fundamentals of each specialty is essential, the exploration of different paths with the intention to eventually choose one is centrally important for third-year students. The first two years of medical school are generally pre-clinical (mostly classroom work), and applications for residency spots are submitted early in fourth year; therefore, third year is the main opportunity for students to explore fields that might be interesting to them, and to get exposure to many fields. This is the idea behind the title of this column, and one of my purposes in writing it has been to explore this dynamic and to share with other students some of my observations about each specialty, which may help some to make their own choice.

In keeping with this mission, I recently read "How to Choose a Medical Specialty" by Anita D. Taylor. Student Doctor Network puts out this book every few years, and the sixth edition was just released, which you can get here. I read this edition and decided to review it here because much of the information in this book is relevant to the purpose of this column. I hope that those of you reading can find something useful in this review, whether or not you decide to read the book.
The book is fairly long (~300 pages), a testament to how much information is packed in it. This length is due to a substantial profile for nearly every specialty option available, which I will address shortly. It begins with a very helpful introduction, suggesting how it should be used, though the author acknowledges that different readers will have very different ways of approaching it. She suggests that the information within can be used by students at all levels of training – some aspects might be most applicable to a pre-medical student, while other aspects might benefit someone who has already chosen a specialty and is looking for information, confirmation, or additional resources.
There are five parts to the book, and all have value, although the first and second sections are probably most useful for the average third year student. The first section offers a considerable amount of information about choosing a specialty, including some historical context for the specialties, the challenges and difficulties for students trying to choose, and quite a bit of advice about the process. I particularly liked this quote: "Even though your natural tendency is to want to start reading immediately about the specialties, it is important to understand the factors influencing your specialty preference." This is the idea behind this first section, which I think is one of the most important components of the book.
The author suggests tackling the problem of choosing a specialty slowly but steadily, and from my own experience, I think this is good advice. It is not a decision that should cause one to stay up all night for years on end, but neither should it be completely ignored until the night of ERAS applications.
For most students, it would be hard to escape thinking about the decision at least a little bit; after all, "What kind of doctor do you want to be?" is the most common question in medical education. However, it seems especially poignant advice for students who may think they are sure of their specialty choice, perhaps even before beginning clinical rotations or medical school. Continuing to think about specialty choice, reflecting on experiences and values, taking self-assessment surveys, and researching the options from all angles will help these students too — especially if they later decide their chosen specialty is not an option, for whatever reason. This section also has several self-assessment questions that are designed to show the reader where he or she might fit in.
The second part is the bulk of the book, and it includes a profile of each specialty. There is demographic data, which is helpful for a quick glance at each specialty, but the substance is mostly related to the responses of those surveyed. The questions are thoughtful, highlighting both positives and negatives of the specialty. There is also a set of answers relating to values and characteristics of doctors in the specialty. These answers couple with the surveys in the first section, allowing the reader to compare his/her strengths and values with the average physician in each specialty. Although this might not make or break a student's specialty decision, I thought it seemed very useful for helping students realize where they might be more or less fulfilled, and to open their minds to previously unexplored options.
For example, the profile of general surgery contains responses on why a student would choose surgery, what they like most and least about it, and what they perceive are future challenges of the specialty. The individual response are organized into a narrative that is easy to read and understand, and creates a succinct but thoughtful portrait of surgery. The section then lists the values that surgeons most frequently answered as applying to them – in this case, "Decision making," "Taking care of people," "Variety," "Independence," and "Achievement." Readers can compare these values to their own answers from the first section of the book. The section ends with a profile of the typical general surgeon, and readers can rate how much they agree with the values and skills that respondents chose. This same basic format is used for each specialty, which serves to highlight the similarities between some specialties and, of course, the major differences.
Although not the focus of the book, the last three sections held valuable information as well, emphasizing different ways to practice (not related to specialty) such as inpatient vs. outpatient, clinical vs. research, private practice vs. academic, etc. There is also a section on emerging areas of interest, mostly related to public health, and on other components of a career in medicine, such as administration, writing/journalism, law, and business. The last section of the book gives a summary outline of the match process and some further testimonials regarding strategies, what to do if you don't match, couples matching, and switching specialties later in life.
I read the book intending to review it objectively and to give feedback about the utility of the book. However, as I was reading, I found myself taking notes, adding items to my to-do list, and searching through the specialties for new information or to read about specialties I am considering. This is probably the best testament to the applicability and value of the book. As a third year student still trying to figure out my specialty, I also thought the timing was great, though I think I could have benefited from checking it out earlier.
My only real criticism of the book is that much of this content can be found elsewhere. Much of the self-assessment material in here is not necessarily new, and can be found through Careers in Medicine at the AAMC, or on Student Doctor Network. The demographic data about each profession is well outlined in AMA's FREIDA, and also on the AAMC. However, I would posit that this book is still useful because it combines all of these into a single comprehensive resource. Also, it contains a fairly standardized set of testimonials about each specialty, organized into a narrative. While personal anecdotes can also be found online or through conversations with physicians in a given specialty, they are unlikely to be as focused and objective as those in this book, since the questions (and answers) here focus on the actual process of choosing.
In conclusion, I'd recommend "How To Choose A Medical Specialty" to most medical students. Students who feel very strongly about a particular specialty might find value in reading about their chosen specialty, although this can probably be done with shorter resources for just a single specialty. It will be vital for students who need help navigating the process from scratch, or those who want a systematic process for self-assessment as it relates to specialty. From this standpoint, even students who have mostly decided might find other specialties with similar values that they had previously not considered. I won't claim that every student needs a copy, but I know that I will be keeping this book handy throughout the rest of medical school.
About the Author
Brent Schnipke is a third year medical student at Wright State University Boonshoft School of Medicine in Beavercreek, OH. He is a graduate of Mount Vernon Nazarene University with a degree in Biology. His interests include medical education, writing, medical humanities, and bioethics. Brent is also active on social media and can be reached on Twitter @brentschnipke.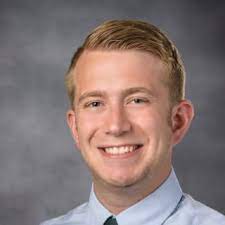 Brent Schnipke, MD is a physician and writer based in Dayton, OH. He graduated medical school in 2018 and completed his psychiatry residency at Wright State University Boonshoft School of Medicine. He currently practices in Dayton, OH. His professional interests include medical humanities, mental health, and medical education.