Last Updated on June 26, 2022 by Laura Turner
Read  about steps 1 and 2 in Part 1 of this series  here.
Read  about steps 3 and 4 in Part 2 of this series  here.
Read  about steps 5 and 6 in Part 3 of this series  here.
Read  about steps 7 and 8 in Part 4 of this series  here.
One day in the future, all your work will have paid off: You'll have finished your job interviews and you will be fielding job offers. OK, so it's a ways away in the future. But it's valuable to understand the process now; you can spend your time focusing on opportunities that are a true fit for your interests and values. This laser focus on what you want and what you're good at will mean that the job offers coming your way will be good fits for you. Then, the challenge is simply choosing one.
Step 9: Selecting an opportunity that's the best fit
When you are at the stage where you are analyzing job opportunities and offers, remove money from the equation for now. You want to know that you are accepting a job where you will be happy.
When you're at this point, listen to your gut. Does the opportunity feel right to you? If so, excellent. If not, you can ask yourself these questions: What was your reaction to the physicians with whom you would be working with? What are the group's future plans? How is the group regarded by other physicians who interact with it?
The answers to these questions will likely provide some clarity and will bring you closer to a decision.
Step 10: Talk to a health care attorney before you sign your contract
When you have an employment agreement in hand, it will be a huge cause for celebration. But keep that champagne on ice. It's important to have an attorney review your employment agreement. Specifically, you will want to hire an attorney who understands health care and employment agreements. (It may be tempting to ask your attorney cousin to take a look; instead, invest in an attorney who specializes in employment contracts, perhaps someone recommended by a mentor or another physician).
Getting the timing right is important. Most physicians need more time than they realize to complete all the paperwork necessary to start practicing, such as state licensure, hospital credentialing, and getting set up with insurance providers. You will want to familiarize yourself with the Federation Credentials Verification Service. It provides a centralized, uniform process for state medical boards and credentialing staffs to obtain records of physicians' core medical credentials.
In general, most people agree that you will want to have at least six months available from the time you finalize your employment agreement until you start seeing patients. This window gives you time for all the paperwork, and to work on finding a place to live, actually relocating, and getting settled.
If you take advantage of these steps and approach your job search with values-driven criteria in mind, this is a cause for celebration! You will be starting a job in an area you like, joining an organization that's a fit for your personality and your career goals.
Okay, time for that champagne.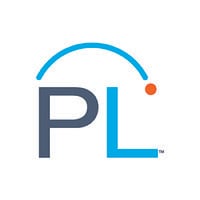 PracticeLink.com connects job-seeking physicians with practice opportunities at more than 5,000 facilities nationwide. Download The Guide: When to Do What in Your Job Search, at PracticeLink.com/TheGuide.