Last Updated on June 26, 2022 by Laura Turner
There is nothing to fear but fear itself.
Kylie Miller and Issac Schwantes take a break from their fairly new clinical duties to let Gabe Conley and Erik Kneller know how it's going working with actual patients. What unexpected things have they learned? Were their professors really correct when the said that arcane bit of information would actually be useful in the real world? Were their fears (whatever they were) realized? Would they rather grandma puke every time they broke wind, or have a shingles outbreak whenever they get a passing grade or better in medical school? Dave assures them: these are the questions listeners want answers to.
This Week in Medical News
The nation's largest health insurer, Aetna, wants patients to diagnose themselves and risk huge ER bills if they get it wrong. We recap the work of our own Sarah Ziegenhorn and her non-profit Iowa Harm Reduction Coalition, which is on the forefront of needle exchange efforts in Iowa. The DEA is relaxing rules that prevented many healthcare workers from prescribing treatment to opioid addiction sufferers. And we look at the tiny, cute robots that may one day crawl, tumble, and wiggle around your insides like an over-active inchworm.
Podcast: Play in new window | Download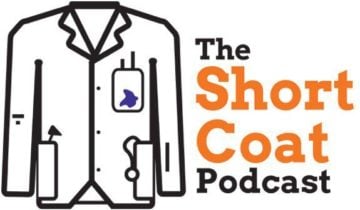 On The Short Coat Podcast, medical students from the University of Iowa and their co-host Dave Etler discuss news, fresh views, helpful clues, and interviews. Hear new episodes on iTunes and the Short Coat Podcast website every Thursday.