Last Updated on June 25, 2022 by Laura Turner
While most students dream of getting an acceptance letter from just one medical school, others find themselves in the enviable position of having to choose between two or more schools to which they've been accepted. If you are deciding between schools, Second Look days can help you determine where you'll commit. Second Look days are offered by most medical schools, usually after their application cycles are complete and acceptances have been extended to candidates. They are meant to give potential students an idea of what attending that particular school will be like. While many students attend Second Look days with the intention of getting to know potential classmates and to see what the academic environment "feels like," others may want to head into these days prepared with a few specific questions aimed toward helping them gather the information they need to make a final decision. If you're getting ready to travel to some potential medical schools this spring, keep these questions in mind:
1. What patient populations does this medical school work with?
You want depth and breadth in your medical education—meaning that learning in an environment that allows you to see patients with different backgrounds and socioeconomic statuses, and who have a variety of health concerns, will best serve your development. On Second Look days, ensure you ask students what kind of exposure they get to different populations, especially if you are particularly interested in working with a specific population later in your professional career. For instance, will you have the opportunity to work with both urban and rural populations? Is the school situated in an area that has a high prevalence of certain diseases? While your clinical years might feel far away on your Second Look days, verifying that you'll receive ample patient exposure during your medical education will make you a stronger physician later on.
2. What do medical students do for fun outside of class?
Wherever you choose to attend medical school, remember that you have to live in that place for four years. While your physician-uncle may tell you that you'll "live" at school, the truth is that living in the personal sense of the world happens in medical school, as well. Ask current students what they do for fun.
Does the school have access to the conveniences of a major city—to shows, restaurants, and gyms, for example? Do many students go for runs before or after class, or head out for a hike on the weekend? Find out if you will be able to really "live" in the environment in which the school is situated.
3. Where do medical students live?
Speaking of living, be sure to find out where students call home during their medical school years. Some schools have dorms or apartments for students; others do not provide student housing at all. Some cities are very expensive to live in; others are affordable for students who hope to minimize living costs.
Ask current students if there is adequate housing close to campus or to the hospital in which you'll rotate. Ask if medical students live together, and how to go about meeting potential roommates. Finding out the logistics of housing on your Second Look days can help you decide not only where to attend, but might also help you navigate housing more efficiently later on.
4. What are some reasons that students would choose this school again?
Your best sources of information on Second Look days are current students. Be sure to ask them about the positive aspects of their school. What student organizations did they join? Which instructors are the best? How do they like the study spaces available to them? Asking students what they generally like about their school can give you an idea of what student priorities at that school are, and may help you evaluate whether your own priorities are aligned with that student body.
5. What are some aspects of the school that students wish they could change?
One of the more uncomfortable questions to ask current students—and one of the most important—is what they don't like about their educational environment. When you choose to attend a certain school, you choose its negatives as well as its positive characteristics. Be sure you can live with the negatives of the school you are choosing, and try to find out what those negatives might be before you put your deposit down.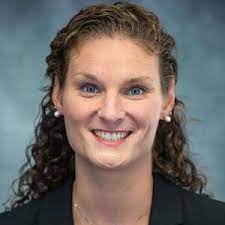 Cassie Kosarek, MD is a professional tutor with Varsity Tutors, a live learning platform that connects students with personalized instruction to accelerate academic achievement. She earned her Bachelor of Arts from Bryn Mawr College and was a member of the Class of 2021 at the Geisel School of Medicine at Dartmouth College.