Anxiety about your competitive specialty ambitions in your first year isn't worth it.
Listener Luis wrote in expressing his anxiety that his med school–which he'll begin attending this fall–doesn't have the prestige or programs to support his desire for a competitive specialty like ophthalmology. If that's the case, he wondered, what can he do to increase his chances of obtaining his dream career? Fortunately for Luis, Irisa Mahaparn, Gabe Conley, Brendan George, Jason Lewis, and new co-host Andres Dajles were on hand to give Luis the advice and encouragement he needs…and a tiny dose of tough love, too.
Podcast: Play in new window | Download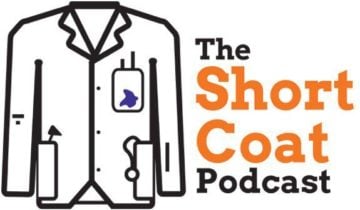 On The Short Coat Podcast, medical students from the University of Iowa and their co-host Dave Etler discuss news, fresh views, helpful clues, and interviews. Hear new episodes on iTunes and the Short Coat Podcast website every Thursday.