Last Updated on August 30, 2022 by Laura Turner
Looking to college and beyond is a major step for a high school student. You are about to embark on your journey into adulthood and establish yourself as a college student. For students considering a career in medicine, it is not too early to start exploring this path in high school. To give perspective, to become a physician, it takes four years of undergrad, four year of medical school and then three to seven years of post-graduate training. In essence, making the decision to become a physician is no feat to be taken lightly. If you are considering this path, you can start to solidify your decision in high school. Here is what you can be doing to determine if becoming a physician is the right career choice for you!
Shadow Physicians
Perhaps one of the simplest ways to learn more about being a doctor is to shadow one! During a day of shadowing, you will get to follow a physician as they see their patients. It is a great way to see what the day-to-day life of a doctor is like and understand what is they do on a regular basis.
Some high school students can experience difficulty when finding shadowing opportunities, but the trick is to get creative. Talk to your own doctor or call offices in your community. If you reach out to enough places, you will find a shadowing opportunity.
When you do shadow, try to make the most of the experience. Ask the physicians questions about what they like and dislike about practicing medicine, and pay attention to how they interact with their patients. If you get shadowing experience and decide you like what physicians do, you are in a good place to continue to pursue this interest.
Pick a college where you will thrive
As a pre-medical student, you will be working hard over the next four years (or more) in college. Not only do you have to take rigorous science courses and perform exceptionally well—to be a competitive applicant for medical school, you must immerse yourself in numerous activities such as research, clinical volunteering, and community service. With all the work you will be pouring into college, make sure you will be attending a school you enjoy.
Obviously there are financial and admission considerations, but also account for a college's environment, student opportunities, and location to home to ensure that you will be comfortable in that location for the next several years. Also make sure you will have a support group—whether that is family, friends or a university club—stay connected with others to help you stay focused in your academics and extracurricular activities.
Explore other career options
Without trying to dissuade you from becoming a physician, make sure you look into other career options before deciding on one. Your interest may lie in medicine, but what if there is another career more suited for you that you don't know about? The best way discover available career options is to visit a guidance counselor at your high school and discuss your interests. You can also take surveys online that look at your strengths and qualities to help determine what may be the best fit for you.
However, at the end of the day, if medicine is what you truly want to do, then set your sights and embark on the challenging yet rewarding path to becoming a physician!
If you are a high school student looking for additional resources, check out SDN's list of suggested resources and visit the SDN high school community forum, hSDN.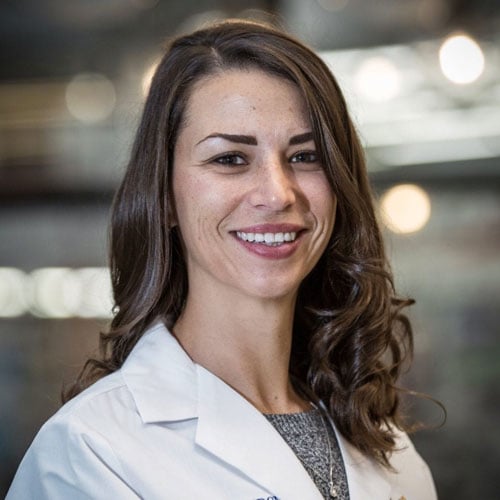 Renee Marinelli, MD, is a primary care physician and serves as the Director of Advising with MedSchoolCoach. Renee has extensive experience mentoring pre-medical students and shares her knowledge of the admission process through individual advising, webinars, pre-health conferences, and blogs. She currently lives in Colorado with her husband and son, and enjoys traveling, hiking and running.