Last Updated on June 24, 2022 by Laura Turner
If you think a dental career might be in your future, you can begin taking steps now to make yourself the most competitive applicant possible. Here is a basic overview of the steps you will need to accomplish to get into dental school.
Get your academic life in good shape.

Dental school acceptance required a strong academic record, but that doesn't mean you're out of the running if you've made a mistake or two. When you decide to pursue dental school, make a plan right away to ensure you can complete the required prerequisite classes and to bring up your GPA if needed.



Think strategically about your extracurricular activities.

Participating in extracurriculars you are genuinely interested in not only gives you a break from rigorous predental academics, but shows admissions committees that you're a well-rounded individual. Think about how your balance of volunteering, shadowing, research, work experience, and other activities shows your dedication to your future career field, as well as your unique interests and individuality as a person.



Prepare for and take the DAT.

Doing your best on the DAT takes approximately 1.5-2 months of preparation. Do some research to find out which resources are best for you and then make a study plan that is rigorous but not so challenging that you can't keep up with it.



Ask the appropriate people to write you letters of recommendation.

The best people to write your LOR's will vary depending on your circumstances, but they may include two science professors, one non-science professor, and a dentist. How you ask can be as important as who you ask. Make sure you are professional in your communication, provide all the information necessary for the writer to put together a solid recommendation, and follow up appropriately.



Decide where to apply.

Before you put money and effort into submitting your applications, do your research to make sure you're applying at the right schools. Every school has it's own "flavor"; it's important to make sure you apply to schools were you will be competitive academically, but also where the school's personality and emphasis fits your own.



Prepare for interviews.

Make sure you are familiar with each type of interview you may encounter at the dental schools where you plan to apply. Then spend some time making a list of potential questions and planning the main points of your answers. (SDN Interview Feedback can help you with this!)



Update your file if necessary.

At strategic points throughout the admissions cycle, update schools with information about what you have been doing since completing your application. You can use this as an opportunity to reiterate your interest in their program.


Of course, this is all just scratching the surface of the application process. Our free dental school admissions guide, "How to Get Into Dental School" goes into intricate detail for each of these points and more. View this online or download the PDF now to learn how to become the strongest applicant you can be.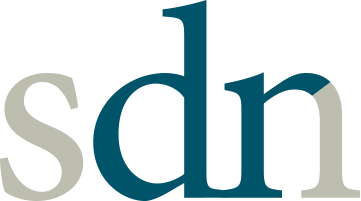 We've been on the Internet for over 20 years doing just one thing: providing health career information for free or at cost. We do this because we believe that the health education process is too expensive and too competitive. Many people and organizations have built their businesses making money on students who are desperate for any opportunity to become a doctor.
We believe that all students deserve the same access to high-quality information. We believe that providing high-quality career advice and information ensures that everyone, regardless of income or privilege, has a chance to achieve their dream of being a doctor.
SDN is published by the Health Professional Student Association, a nonprofit educational organization.