Last Updated on February 27, 2019 by
A 32-year-old female presents with a headache and a rash on her trunk and extremities. She has had unprotected sex with multiple partners over the last two months, but denies any history of sexually transmitted infections. Examination reveals generalized non-tender lymphadenopathy, a diffuse macular rash on her chest and arms, and patchy hair loss. Venereal Disease Research Laboratory (VDRL) and fluorescent treponemal antibody-absorption (FTA-ABS) tests are both positive, and she is given a single dose of penicillin G benzathine intramuscularly. She returns within a few hours with a worsening rash (seen here), myalgia, and a fever.
A. Commence doxycycline
B. Supportive treatment
C. Intramuscular adrenaline
D. Antihistamines
Find the answer, discuss this case, and more on Figure 1.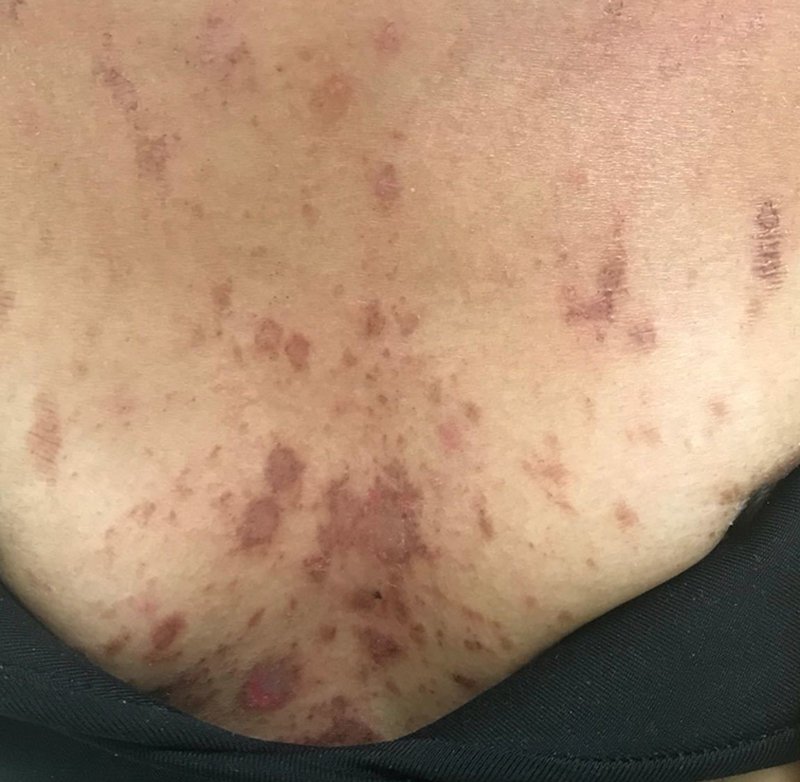 Explore cases, quiz yourself, and solve medical mysteries along with thousands of other medical professionals around the world on Figure 1, the free app where doctors expand their clinical knowledge.