A five-year-old male with a four-day history of fever presents with a new erythematous rash. His mother says he has been coughing and sneezing for the past few days. Examination reveals conjunctivitis, grayish elevations on the buccal mucosa opposite his molar teeth, and a maculopapular rash on his trunk and extremities. Which of the following is a long-term complication of this patient's condition?
A. Mitral valve disease
B. Subacute sclerosing panencephalitis
C. Cataracts
D. Infertility

Find the answer, discuss this case, and more on Figure 1.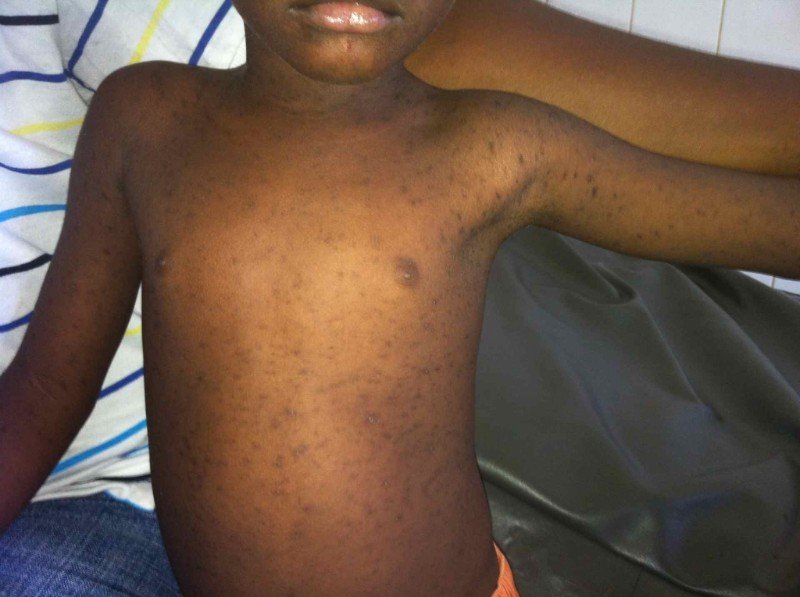 Explore cases, quiz yourself, and solve medical mysteries along with thousands of other medical professionals around the world on Figure 1, the free app where doctors expand their clinical knowledge.