Last Updated on June 24, 2022 by Laura Turner
Aline Sandouk discusses with her co-hosts the recent breakthrough in her research–which is pretty much that she's experiencing the exact opposite of what PhD students fear, and that her research may just have a path forward. Whew! And while we couldn't answer any listener questions this week–hang in there, Madeline and Tiana, you're on the list!–we did answer anatomy questions asked with dental mouth spreaders in our mouths. Warning: this episode contains more than the usual amount saliva-based sounds.
Plus, Kylie Miller explains to Aline, Madeline Slater, and Nick Lund that she is a compulsive licker.
This Week in Medical News
A DNA study determines that stethoscopes are gross. More doubts expressed at the validity of research in light that many top docs aren't disclosing conflicts of interest in their publications. And docs (plus Dave) are learning that women might actually need uteruses for more than housing and then expelling babies.
Podcast: Play in new window | Download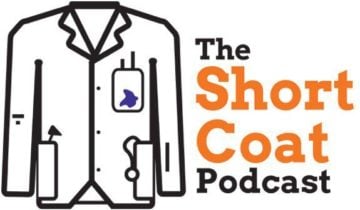 On The Short Coat Podcast, medical students from the University of Iowa and their co-host Dave Etler discuss news, fresh views, helpful clues, and interviews. Hear new episodes on iTunes and the Short Coat Podcast website every Thursday.