Last Updated on June 23, 2022 by Laura Turner
Most medical school interview days include a student-led campus tour. The tour gives prospective students the chance to check out the learning facilities and to ask additional questions that may not have felt appropriate during formal interviews or information sessions.
Because interviewees may be actively evaluated on these tours, it is important to remember that maintaining professional behavior and approaching the tour thoughtfully can help you leave a positive impression when you exit the campus.
Avoid these four mistakes on your medical school interview-day tours:
Do not confuse the quality of the education with the aesthetics of the buildings

Some medical schools and hospitals can be, well, ugly. Compared to undergraduate campuses with neat quads and newly renovated spaces, medical school facilities can seem stark and utilitarian. Instead of focusing on the appearance of classrooms or hospital hallways, ask yourself what these spaces are used for. Determine whether they will be able to accommodate your learning within the specific curriculum offered by the school. Remember that nice buildings do not necessarily reflect a curriculum that will best compliment your learning style. 



Be respectful when touring patient care areas and anatomy labs

Many medical school tours move through hospital floors or anatomy labs. Being conscious of the emotional climate in these areas is crucial to making a good impression. Avoid staring, move out of the way so that people can pass by you easily in hallways, and remember that you are present as an onlooker, not a participant. Now is not the time to approach a cadaver to try to learn anatomy. Maintain a respectful distance from the daily routine surrounding you. Never take photographs or videos without permission—on any part of the tour. 



Do not dominate the tour with your questions

Asking questions on your medical school tour is appropriate, but occupying all of your tour guide's time with your questions is disrespectful to your fellow applicants and speaks poorly of your social skills. Asking questions that are applicable to the group as a whole and are not tailored specifically to your application is a great way to demonstrate your ability to participate on a team. Limiting yourself to four questions or so will give everyone else the space to address their own concerns. Similarly, make an effort not to lag behind your tour group, as this can prevent other group members from fully experiencing the campus. Additionally, inappropriate language and improper dress can also reflect upon you poorly. When in doubt, opt for business casual dress and avoid cursing and the use of slang.



Avoid talking about other schools 

Though you may be comparing medical schools in your head, talking out loud about how other schools are stacking up either to the tour guides or to other interviewees will not reflect upon you favorably. If important points of comparison arise, consider jotting them down quickly in a notebook for later review. Deliberating about schools aloud will detract from both your and others' focus on the tour at hand.


Finally, remember that students will tell others their impressions of memorable students, good or bad—if you would not say something to an admissions committee member, do not say it to your tour guide. Good luck on your interviews!
Hamilton Walk at the Perelman School of Medicine at the University of Pennsylvania in Philadelphia, PA image courtesy of Rehua.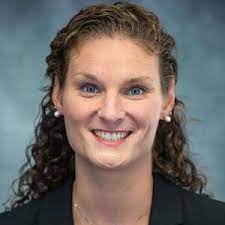 Cassie Kosarek, MD is a professional tutor with Varsity Tutors, a live learning platform that connects students with personalized instruction to accelerate academic achievement. She earned her Bachelor of Arts from Bryn Mawr College and was a member of the Class of 2021 at the Geisel School of Medicine at Dartmouth College.