Last Updated on September 6, 2019 by Laura Turner
The landscape of pharmacy practice is rich and diverse. Pharmacists are making their mark throughout the profession. Beyond the traditional settings of community and hospital practice, pharmacy students and new practitioners have many practice areas to explore. The Happy Pharmacist, in a blog post, identified nearly 50 different areas of pharmacy practice. Other resources like the American Pharmacist Association's career site present an equally robust view of the profession's diversity. In Part 1 of Pharmacy Careers from A to Z, we discussed a variety of practice settings from Academia to Long Term Care. This article is the second in our series that will examine different areas of pharmacy practice. Resources for career exploration and development are provided for those interested in learning more.
Managed Care
Managed care is a health care delivery system that is optimized to manage cost, utilization, and quality. The goal of managed care is to enhance patient outcomes while making efficient use of resources. Managed care pharmacists work to provide clinically appropriate and cost-effective care for patients. Managed care pharmacists work in several settings, including health plans, Pharmacy Benefit Managers PBMs, and other managed care organizations. Pharmacists working in these organizations perform an array of tasks that include drug distribution and dispensing, clinical program development, analysis of health outcomes, cost management, and patient safety monitoring.
Dr. Catherine Barber is a recent PharmD graduate completing a managed care residency. She explains her passion for managed care: "I like that the work I do on a daily basis impacts thousands of people." For instance, Dr. Barber helps develop the criteria for prior authorizations. "We set our criteria so that they follow evidence-based medicine." According to Dr. Barber, this allows members who need a certain medication to get it, and at the same time, prevents inappropriate utilization. "This way the plan saves money and can keep costs low for all of the members." She also likes the focus on quality in managed care, and shares that the work she does is organized around helping members get the best possible care from their providers.
Patty Taddei-Allen PharmD MBA BCACP BCGP is Director of Outcomes Research at WellDyneRx, a Pharmacy Benefit Management (PBM) company. According to the American Pharmacists Association, "PBMs are primarily responsible for developing and maintaining the formulary, contracting with pharmacies, negotiating discounts and rebates with drug manufacturers, and processing and paying prescription drug claims." Dr. Taddei-Allen explains her role in the following way: "I analyze claims data to identify prescribing and utilization patterns and develop solutions to help manage prescription drug spend. I work closely with our specialty pharmacy, US Specialty Care, to help improve our specialty clinical programs. I also established and run our Managed Care Residency program."
A managed care residency can open doors for students interested in managed care. Dr. Barber's residency is allowing her to build a diverse portfolio of experience within a managed care organization. "As a resident, each month I join a different pharmacy team at Blue Cross Blue Shield of North Carolina." During her residency, she will be involved with commercial reviews, Medicare reviews, Medication Therapy Management (MTM), formulary management, pharmacy administration, and research. One way that students can explore their interest in managed care is through managed care rotations during their final year of pharmacy school. If those rotations are not available, Dr. Barber advises them to seek out managed care-related activities in their other rotations. These could include presenting to the Pharmacy & Therapeutics Committee, completing utilization reviews, or participating in MTM.
Networking is important for those interested in managed care. Both Dr. Barber and Dr. Taddei-Allen agree that the Academy of Managed Care Pharmacy is a great resource for those interested in working in managed care. For more information, please refer to the AMCP website. (Home | AMCP.org)
Nuclear Pharmacy
Nuclear pharmacy was the first pharmacy specialty to be established by the Board of Pharmaceutical Specialties, in 1978. It promotes the safe and effective use of radioactive drugs for diagnosis and treatment of disease. Nuclear pharmacists help prepare radioactive materials to promote and improve patient health. According to the American Pharmacists Association, there are two different employment settings for nuclear pharmacists. The first is the institutional nuclear pharmacy, which is often attached to a major medical center or hospital. In this setting, radioactive preparations are made and used on-site. The second setting is the commercial nuclear pharmacy, where radiopharmaceuticals are prepared and then delivered to the hospital or clinic where they will be utilized. Nuclear pharmacists have specialized training in radiation safety and the safe handling, preparation, and delivery of radiopharmaceuticals.
Leana Gebo PharmD is a nuclear pharmacist with Cardinal Health. She has been involved in nuclear pharmacy for twelve years. According to Dr. Gebo, "Nuclear pharmacy is an exciting, fast-paced and ever-changing specialized practice area that involves the preparation and dispensing of radiopharmaceuticals. There are currently about 450 nuclear pharmacies within the United States. As a nuclear pharmacist you can and will most likely need to work odd (overnight) hours, oftentimes in a rotation with your counterparts. Due to the short half-life of many of the radiopharmaceuticals we handle, most of the preparation takes place in the very early morning hours, and the rest of the day is spent preparing for the following night."
Many schools and colleges of pharmacy do not include nuclear pharmacy as part of the curriculum. Dr. Gebo explains that her interest in nuclear pharmacy began during pharmacy school when she took an elective in nuclear pharmacy. The field is dynamic and intellectually stimulating. "The world of nuclear pharmacy is constantly changing, with many new drugs currently in the pipeline to provide better patient care. We are also in the midst of preparing for the implementation of USP <825> standards, a chapter that was recently released specifically for radiopharmaceuticals and our specialty. I cannot imagine having specialized in a more fascinating area of pharmacy!"
Dr. Gebo advises students who think they might have an interest in nuclear pharmacy to reach out to a local nuclear pharmacy to arrange for a tour or a rotation to gather more information. She shares that openings in the field are often scarce and students should be prepared to relocate to find a position. For more information about nuclear pharmacy, Purdue University's website has a comprehensive overview. (Updated Nuclear Pharmacy Programs | Purdue University Nuclear Pharmacy Programs)
Pharmacy Law
All pharmacy students study pharmacy law as part of their curriculum, but some students may discover dual passions in pharmacy and law. For those students, a law degree (Juris Doctor) may hold the promise of interesting and challenging career paths. The University of Maryland offers a joint PharmD/JD degree. According to the UM web site, dually credential pharmacist-attorneys are prepared for careers in both health care and legal areas such as consulting on health law and regulatory policy. Graduates may seek employment with government agencies, trade organizations, or the pharmaceutical industry. PharmD/JD graduates can explore a wide variety of interests including patent law, food and drug law, health care for seniors and the disadvantaged, mental health law, law enforcement, and criminal law.
Peter Cohron BSPharm JD has charted his own unique pharmacy career path. Pharmacy was his first career, and he practiced as a pharmacist for ten years before enrolling in the University of Kentucky College of Law. Upon graduation, he completed a few years of general law practice, but gradually began limiting his practice to medical-legal issues. He also began writing an online newsletter called Pharmacy Law Brief and teaching pharmacy law classes at the University of Kentucky College of Pharmacy. Throughout his legal and educational practice, Dr. Cohron continued working as a pharmacist for several chain community pharmacies, where he precepted APPE students from five different colleges of pharmacy.
As an expansion of his legal/educational practice, Dr. Cohron began providing review sessions for the Multistate Pharmacy Jurisprudence Exam (MPJE). He is proud to report that both new graduates and reciprocating pharmacists using his materials pass the MPJE on their first attempt better than 96% of the time. In 2015 he formed Pharmacy Law Source (PLS), a business where pharmacists, pharmacies, interns, techs, attorneys, and others can pay an annual fee and have him available to answer questions about the safe and legal practice of pharmacy. Two years later he expanded PLS by forming Pharmacy Education Source, which incorporated his MPJE business and expanded into continuing education.
Dr. Cohron's legal practice includes representing pharmacies and pharmacists who have been summoned to appear before their state boards of pharmacy and serving as an expert witness. He continues to practice pharmacy by providing relief staffing at several independent pharmacies in Kentucky. He is currently serving a four-year term of the Kentucky Board of Pharmacy.
For more information about the practice of pharmacy law, please visit the American Society for Pharmacy Law. (Home)
Public Health Service
The mission of the United States Public Health Service Commissioned Corps is to protect, promote, and advance the health and safety of the people of the United States. Overseen by the Surgeon General, the Corps is made up of a diverse team of highly qualified public health professionals. USPHS officers hold public health leadership and clinical service roles in various Federal agencies, including the Indian Health Service, the Food and Drug Administration, the Centers for Medicare and Medicaid Services, the Bureau of Prisons, and the National Institutes of Health. The Commissioned Corps traces its 200-year history to the United States Marine Hospital Service, which protected the country against the spread of disease and maintained the health of immigrants entering the country.
Sarah C. Watkins PharmD BCPS holds the rank of Lieutenant Commander in the United States Public Health Service. She got her start in the USPHS during her final year of pharmacy school, when she completed a rotation at a tribal hospital serving the Cherokee Nation. While there, she worked with several Indian Health Services (IHS) pharmacy officers. She was impressed with their clinical expertise and the autonomy with which they were able to practice. Her rotation afforded her the opportunity to explore the many opportunities available in the USPHS. After graduation, she joined the USPHS as a Pharmacy Officer in the IHS and completed a PGY-1 residency at Cherokee National WW Hastings Hospital.
Dr. Watkins' time with the IHS saw her working as both clinical pharmacist and assistant residency program director. "As a USPHS officer with the Cherokee Nation, I practiced as a primary care provider in our pharmacist-run clinics: anticoagulation, diabetes, dyslipidemia, and hypertension." She also worked as a clinical pharmacist in the inpatient, outpatient, and Urgent Care/Emergency Department. After 6.5 years with IHS, Dr. Watkins transferred to the Federal Bureau of Prisons, where she is the Chief Pharmacist at an all-women's prison camp. Her clinical practice area is ambulatory care, and she also teaches pharmacology at the Northeastern State University College of Optometry.
Dr. Watkins explains her passion for service: "The USPHS has afforded me the opportunity to work at the top of my professional license. As clinical pharmacist, I feel this is important to utilize our knowledge and degree to the fullest extent. I highly recommend anyone thinking of pursuing a career in pharmacy to consider the USPHS. We are a team of committed health care professionals who strive daily to improve and advance the health of our Nation." For more information about the USPHS, including the application process, please visit the USPHS website. (U.S. Public Health Service Home)
Veterinary Compounding
While many community pharmacists have filled prescriptions for animals, veterinary pharmacists' practice is devoted to the care of and research about animals. Veterinary pharmacists may be employed in academia, industry, regulatory agencies, or veterinary-related businesses. Several pharmacy schools in the United States offer electives in veterinary pharmacy, and there are options for post-graduate veterinary pharmacy residencies. Once such program is offered at North Carolina State University College of Veterinary Medicine (Education – Residencies – Clinical Veterinary Pharmacy | NC State Veterinary Medicine). Compounding pharmacists create unique pharmaceutical products designed to meet the personalized needs of a specific patient (human or animal) when commercially available products are not suitable. Compounding pharmacists work in a number of settings including community pharmacy, institutional pharmacies, research, industry, and academia.
Kim Aldridge PharmD has a career that combines the practice of veterinary pharmacy with compounding. As a Lab Operations Pharmacist with Wedgewood Pharmacy, she oversees the process of creating customized products designed to meet animal-specific needs, in a variety of flavors and dosage forms. She began her pharmacy career as a compounding lab technician at Wedgewood and returned there as a pharmacist after some time in community pharmacy. She has worked at Wedgewood as a pharmacist for 11 years. Dr. Aldridge's daily activities include overseeing all the compounding activities of the pharmacy technicians in the lab. She describes a typical day: "I verify that each compounded preparation was made according to a specific formulation and that all ingredients were weighed and measured accurately. I also verify that the final compounded product is uniform in appearance and acceptable to be dispensed to the customer. I spend equal amounts of my work time between the non-sterile and sterile compounding labs."
Dr. Aldridge shares that a strong background in math, chemistry, and pharmaceutics is vital for success in veterinary compounding. In addition to overseeing the daily compounding activities, she also invests significant time reviewing new or existing formulations. She explains: "When reviewing formulations, it's important to know what excipients might work better with certain active ingredients and understand the purpose of each excipient." Strong working knowledge of state and Federal regulations, as well as United States Pharmacopeia (USP) guidelines such as <795>, <797>, and <800> are also important for pharmacists working in a compounding laboratory setting. For pharmacists and students interested in learning more about veterinary therapeutics, Dr. Aldridge suggests Plumb's Veterinary Handbook. "This reference is extremely helpful in looking up dosing, indications, etc." she states.
"My advice to anyone thinking about venturing into compounding or veterinary pharmacy is to start with any electives or rotations that your pharmacy school offers," advises Dr. Aldridge. She also stresses the benefits of networking. "It sounds silly, but pharmacy is a small world, even with the various areas of expertise it encompasses. I cannot tell you how many of our current pharmacists were hired after their rotation experience with us and are still with us today." Finally, she advises getting involved in professional organizations in compounding and in veterinary pharmacy. Those types of organizations offer opportunities for continuing education and certificate programs. The American College of Apothecaries (https://acainfo.org) offers programs and resources for pharmacists, technicians and students interested in compounding. For more information about veterinary pharmacy, please visit the American College of Veterinary Pharmacists). (https://acainfo.org)
---
This concludes the second part of our series on pharmacy careers. It's easy to see that profession of pharmacy is diverse and offers many opportunities beyond the traditional areas of hospital and community practice. Have an area of pharmacy practice you'd like us to explore? Leave a comment or contact the author at [email protected]!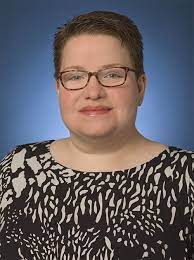 Sarah Lawrence, PharmD, is an independent pharmacy educational consultant and freelance writer. She works as a medical grant writer for PharmCon, publisher of FreeCe.com. She recently finished a term as national president of the Pharmacy Technician Educators Council. Dr. Lawrence earned her BA in political science and MA in higher education from the University of Louisville. After working in the field of nonprofit administration for several years, she earned her Doctor of Pharmacy from Sullivan University College of Pharmacy in 2011. She also completed a PGY-1 Residency in community practice at Sullivan University.