Last Updated on June 22, 2022 by Laura Turner
Join the VIN Foundation in collaboration with the Student Doctor Network (SDN) and the American Pre-Veterinary Medical Association (APVMA) in learning how you can Apply Smarter to veterinary school in the age of COVID. The free "Apply Smarter" webinar for pre-vets will be held on August 12 at 5:00 PM Pacific.
Veterinary school is expensive
A veterinary degree can cost as much as or more than a medical school degree and more than the average U.S. home mortgage. However, starting salaries for new veterinarians are about half of what a new physician can earn. To save yourself heartache and years of financial stress, commit to applying smarter. 
Narrow your target list of schools. Applying to many schools doesn't increase your chance of getting in, but increases the probability that you'll be paying more than you have to for your veterinary education. Instead, apply only to veterinary schools where you can attend at the lowest cost possible. Not only can you increase your chances of getting in, but you'll also save tens to hundreds of thousands of dollars repaying your student loans. Your future Dr. Financially-Responsible-Smart-Applicant-Veterinarian Self will thank you!
How does COVID impact applying to veterinary school?
Learn how COVID is affecting the application process, such as interviews and GRE requirements. To the extent known, find out about potential short-term freezes on tuition costs and how some schools have adjusted their learning experiences during the pandemic. 
---
The webinar will feature Tony Bartels, DMV, MBA, who has written extensively on student debt, loan refinancing, repayment strategies, and how to limit the amount you spend on your education.
Register now to attend the free "Apply Smarter" webinar for pre-vets on on August 12 at 5:00 PM Pacific. If you can't attend in person, the webinar will be recorded for later playback.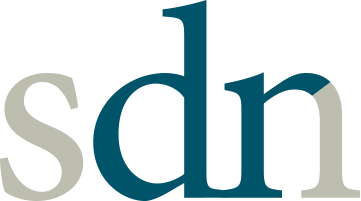 We've been on the Internet for over 20 years doing just one thing: providing health career information for free or at cost. We do this because we believe that the health education process is too expensive and too competitive. Many people and organizations have built their businesses making money on students who are desperate for any opportunity to become a doctor.
We believe that all students deserve the same access to high-quality information. We believe that providing high-quality career advice and information ensures that everyone, regardless of income or privilege, has a chance to achieve their dream of being a doctor.
SDN is published by the Health Professional Student Association, a nonprofit educational organization.