Last Updated on June 22, 2022 by Laura Turner
The Student Doctor Network has published a new admissions guide for students: How to Get Into Optometry School. The latest installment in SDN's library of admissions guides breaks down the steps required to obtain admission to optometry school, including the following:
Courses and grades required to get into optometry school
Topics included on the Optometry Admissions Test and how best to prepare for the test
Elements of the application, including academic information, activities, and letters of recommendation
Details on all US optometry schools, including the average GPA and OAT scores of matriculants and an overview of the personality of each school
Suggestions on how to choose the schools to which you want to send your application
Interview tips, including types of interviews, common questions, and how to prepare
This guide is available free of charge as a service to all students.
"SDN was founded over 20 years ago to provide free guidance, advising, and assistance on the healthcare admissions process to all students, regardless of their background or financial means," said SDN founder and HPSA board member Lee Burnett. "This optometry guide, along with the other admissions guides in our series, is designed to help all students with their journey to a healthcare career."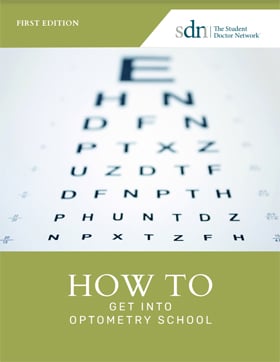 The new guide How to Get Into Optometry School joins the other application guides currently available in Student Doctor Network's series:
Student Doctor Network is published by the Health Professional Student Association, a 501(c)(3) educational nonprofit. HPSA provides a wide range of resources and services to help underrepresented students and those from health professional shortage areas to become successful professional school applicants.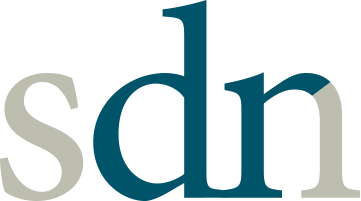 We've been on the Internet for over 20 years doing just one thing: providing health career information for free or at cost. We do this because we believe that the health education process is too expensive and too competitive. Many people and organizations have built their businesses making money on students who are desperate for any opportunity to become a doctor.
We believe that all students deserve the same access to high-quality information. We believe that providing high-quality career advice and information ensures that everyone, regardless of income or privilege, has a chance to achieve their dream of being a doctor.
SDN is published by the Health Professional Student Association, a nonprofit educational organization.