Last Updated on June 22, 2022 by Laura Turner
The journey to medical school is long and requires a lot of hard work. Not all students are aware of all the elements that make up a successful medical school application. GPA (grade point average) and MCAT scores are important, but great scores alone won't get you that coveted acceptance. Here's a breakdown of what you need to do on the medical school application timeline.
Coursework
Most importantly, to apply to medical school you will need to complete all the required prerequisite coursework with the best possible grades. These prerequisites will be tested on the MCAT and are the necessary building blocks for medical school success. Each school has its own list of what they require students to complete before they apply. Below is a shortlist of the types of courses you will need to complete:
Lower- and upper-level basic sciences courses such as biology, physics, and chemistry, including both lectures and labs
Social sciences courses such as psychology and sociology
Math classes such as calculus and statistics
Classes to improve your writing and communication skills, such as English courses
Your science GPA is listed separately from your overall GPA on your medical school application. You must do your best to get the highest possible grades in your science coursework. You should plan your academic career schedule to make sure you can complete all required courses successfully.
MCAT
The Medical College Admissions Test (MCAT) is another key element of your medical school application. Most students on a traditional path take the MCAT during the spring of their junior year. You will want to devote a significant amount of time in your schedule to test preparation. Make sure your coursework schedule is structured to allow this. StudySchedule, a service from SDN, can create a customized schedule for your MCAT studying for you based on your areas of strengths and weaknesses and the amount of time you have available to study.
Activities
In addition to the "numbers" of good grades and MCAT scores, medical schools look for additional activities to show that you are a well-rounded person. Every year, students with near-perfect grades and MCAT scores are not accepted to medical school because they have neglected their personal development by not participating in activities other than schoolwork.
Volunteering
Service orientation is key for a physician. Medical schools look for sustained volunteering activity to show your commitment to community service. According to LizzyM, an admissions committee member of the SDN forums, the minimum amount of volunteer hours schools look for is 99, with over 1000 hours being an exceptional number. It is especially positive to show how you have grown with the organization you volunteer with; for example, starting as a basic volunteer and then growing to take on leadership roles within the organization.
Be sure to find a volunteer opportunity that you find personally rewarding. There are many opportunities available. It will show on your medical school application and in interviews if you chose your activity simply to "check the box" versus picking an activity that spoke to your heart.
Shadowing
Shadowing is spending time with a physician to watch what they do and what their job entails. It allows you to understand what life as a physician is really like. You will need a minimum of eight hours and preferably closer to 40-80 hours of shadowing to show that you have thoroughly researched your desired future career and understand its demands.
Clinical Experience
In addition to shadowing a physician or physicians, you will need to spend time in a clinical environment. Clinical experience gives you the "day in, day out" insight into life in the healthcare field and shows that you enjoy being in a clinical setting. Again according to the wise LizzyM, "anything where you can smell patients" qualifies as clinical experience. These experiences can either be unpaid (volunteer) or paid. You will need to accrue a minimum of 99 hours of clinical experience. Over 1000 hours is an amount that exceptional applicants reach.
Research
Though not required for all schools, showing scientific curiosity by participating in research is another activity to consider. At schools that produce many premeds, it can be challenging to secure research positions due to competition, so you may need to be flexible.
Medical School Application
Once you have your coursework, MCAT, and activities in hand, you need to start planning your application. Be aware that you will need to budget for significant costs associated with applying to medical school.
School List
First and foremost, you will need to decide which schools you will apply to. Your list should include a few "reach" or "dream" schools, a set of schools where your GPA and MCAT stats match well with their matriculants, and a few schools where your stats are above the mean of their matriculants. The Medical School Admission Requirements (MSAR) and the LizzyM Application Assistant can help you identify schools in your target zones.
The number of schools you apply to will depend on your circumstances. If you are from a state that produces a lot of medical school applicants compared to the number of schools available, such as California, you will need to apply more broadly than students who are from a state that strongly favors their own residents, such as Texas. Research your schools thoroughly to ensure that every application counts. Understand if your target school heavily favors or only admits in-state applicants or has a specific mission, such as a historically Black institution. For each school, ask yourself: "If this is my only acceptance, am I willing to pay the costs to go here to become a doctor?" Don't include any schools on the list where the answer is "No."
Primary Application
Once you have determined the schools you want to target, you will need to complete the appropriate primary application or applications. For most MD granting institutions, this will be the American Medical College Application Service (AMCAS). For DO granting institutions, the application is the American Association of Colleges of Osteopathic Medicine Application Service (AACOMAS). MD schools in Texas use the Texas Medical and Dental Schools Application Service (TMDSAS). 
Each of these applications has sections for a personal statement, activities, and your coursework. Transcripts and letters of reference are also required. You may also need to complete the CASPer test.
You will complete these items one time per primary application and submit them (along with payment) to the schools you are applying to. It takes a few weeks for the applications to be processed. Some applications that do not meet minimum qualifications are rejected by schools outright after the primary application process.
Secondary Application
If the schools like what they see in your primary application, they will send you a request to complete a secondary application. These secondary applications include additional essay prompts that must be answered. You should be prepared to receive a bunch of these to complete at once. Luckily, most schools use the same prompts from year to year. You can check the SDN School-Specific forums to see what these prompts are. This lets you start preparing your responses before receiving your secondary applications. There is a fee of around $100 per secondary application you will be required to pay.
After receiving your secondary application, schools will choose to either reject your application outright, place it on a post review hold, or extend an interview invitation.
Interview
Generally (at least before COVID), these will be in-person interviews conducted at the medical school. They may be one-on-one interviews, group interviews with multiple interviewers, or multiple mini interviews where you rotate through different stations and respond to different questions or scenarios. You will also receive a tour of the school facilities.
Be aware that you are "on camera" throughout your interview day, starting from the moment you step or drive onto the campus until you leave. If the medical school is in a small town, you should consider all your time there "on camera" as well. You will need to have professional attire (a suit) for these interviews.
After the interview process, the admissions committee will place your application into one of a few statuses (depending on the institution): acceptance, waitlist, post-interview hold, or post-interview rejection.
Decisions
Hopefully, all your hard work and preparation will result in at least one of those coveted acceptances. A large number of students receive only a single acceptance. If you are in that category, congratulations on your acceptance – you will be a doctor! If you are lucky enough to hold multiple acceptances, you will need to figure out which one you will accept. Ideally, you will be able to make your decision quickly to help out your peers sitting on waitlists.
---
Premed Planner
As you can see, there are a lot of steps in the road to becoming a physician. To help students with this process, Health Professional Student Association (the parent organization for Student Doctor Network) has created a phone app to help you track your progress as you prepare to apply to medical school. Premed Planner is a free application that breaks down what you need to do every step along the way. It is available for both iOS and Android devices.


The Premed Planner app includes the following features:
Dashboard showing you where you are on your path
Notifications to remind you to log your activity hours
Timeline of what you need to do to apply to medical school
Best of luck on your medical school application journey!
Updated July 26, 2021. The article was updated to correct minor grammatical errors and add relevant links, with the recommendation for shadowing hours clarified on January 5, 2021.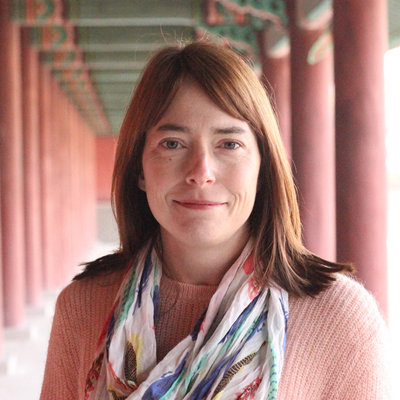 Laura Turner, MS, is the Executive Director of the Health Professional Student Association (HPSA), which publishes the Student Doctor Network (SDN). Prior to working with HPSA, she served for eight years as the Executive Director of SDN. At HPSA and SDN, Laura has been instrumental in providing students with tools and resources to pursue their aspirations in healthcare. Her previous roles include business analyst positions at The Capital Group and product management and marketing roles at software companies Paciolan, Adexa, and MSC Software.
In her current role at HPSA, Laura continues to drive innovation and forge partnerships to better support aspiring healthcare professionals. She is grateful for the opportunity to help countless individuals to achieve their dreams.