Last Updated on March 23, 2022 by Aenia Amin
With the sheer amount of free resources on the internet for pre-optometry and optometry students, it can get overwhelming. While some are more obvious choices, others require more effort to find. Based on our research, these are ten free resources that should help to support you on your journey to becoming an optometrist.
Optometry Student's mission is "to improve the profession of optometry by better educating and preparing students to enhance the lives and vision of their patients." They accomplish this by offering free and useful information ranging from school selection to clinical pearls.
This free resource enables you to access information in one easy location. This saves time, which is always an asset, and the accompanying efficiency will help you to apply the knowledge you learn in school and keep up with current developments.
When it comes to optometry school, finances are an important yet often stressful part, often consisting of financial aid, student debt load, repayment of loans, and money management. The American Optometric Association's (AOA) Student Loan Tools can help you get started and prepare yourself financially as you navigate optometry school.
Those of you who are applying to optometry schools will likely apply using OptomCAS. Offered by the Association of Schools and Colleges of Optometry (ASCO), this resource will guide you through selecting a school to submit your applications and beyond. This is your first stop in your journey to becoming an optometrist.
As an optometrist, you will be part of a healthcare team, and some of the friendships you make along the journey will remain with you for life. Why not start early on? If your school does not offer a pre-optometry club, ASCO provides a guide to get you started informing those networks and relationships.
Graduating from optometry school can be overwhelming, but Eyes On Eyecare comes to the rescue to provide new graduates with all of the necessary information they need, from licensure to getting started in practice to further career advancements.
Learning from the experts is a great way to learn and to keep yourself up to the date on the latest diagnostic and treatment technology. Review of Optometry is a great resource to regularly utilize on your journey to becoming an optometrist. Contact lens technology and even online continuing education are also offered on this website, benefiting everyone from pre-optometry students to licensed optometrists.
Giving back and utilizing your skills to improve the eyecare of others is a valuable aspect of the career you have chosen. The AOA's Optometry Cares keeps you informed of such opportunities, such as New Eyes for the Needy and Mission Cataract USA.
For the ladies in optometry, Optometry Divas is for you! Their mission is to empower, connect, and promote to achieve success as a female optometrist. Starting with scholarships to career support and development, this network is designed to help female optometrists to succeed.
As many of you may already be aware, SDN's optometry forums offer valuable advice and support from fellow peers and from those who understand what you are going through. For questions that you need to be answered, all you need to do is to search or start a thread of your own. Optometry school can be isolating at times, but at your fingertips lies a support network.
As you navigate the journey to become an optometrist, these free resources should serve as a starting point to help set you up for success!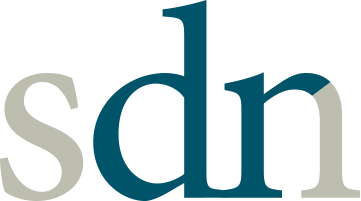 We've been on the Internet for over 20 years doing just one thing: providing health career information for free or at cost. We do this because we believe that the health education process is too expensive and too competitive. Many people and organizations have built their businesses making money on students who are desperate for any opportunity to become a doctor.
We believe that all students deserve the same access to high-quality information. We believe that providing high-quality career advice and information ensures that everyone, regardless of income or privilege, has a chance to achieve their dream of being a doctor.
SDN is published by the Health Professional Student Association, a nonprofit educational organization.