Last Updated on October 18, 2023 by Laura Turner
Congratulations on pursuing the route to be a physical therapist! The journey may be difficult at times, but it will be rewarding. Our goal is to help you on this journey and to achieve this, we have done the research and compiled some resources to help you succeed.  
The NPTE Studycast, offered via spotify and apple podcasts, is a podcast specifically designed for physical therapy students on the go. With topics including from study guides on specific subjects and test-specific episodes, like ACL tears, you can study on the go with ease.
The American Council of Academic Physical Therapy (ACAPT) offers student resources, including guidance on career development and a student essay contest. Another benefit of this resource is that it is there for you every step of your career, even post-graduation, especially if academia is your interest.
This rehabilitation/physical therapy subsection of Medical News Today offers the latest news in an easy to access format. Staying informed will enable you to become a better physical therapist, in addition to applying what you learn in school.
Hep2go is a free resource that will help you design treatment plans for your patients, with this knowledge enabling you to perform better on your rotations onwards. Offering free online home exercise programs and visual handouts, this is not only a tool that will benefit you as a practitioner, but also as a student.
The National Strength and Conditioning Association (NCSA) not only offers strength and conditioning content, including articles and educational videos, but also certification and professional development opportunities. For those who are seeking peer-reviewed research, then the NCSA also offers that in an easily accessible format. While the NCSA membership does require payment, this is included as it offers free resources of value, with the possibility of acquiring a discount on the membership fees via your school.
This free resource enables you to easily access current events and clinical articles to help you remain informed. With a wide variety of articles, including how the Nintendo Wii can benefit children with cerebral palsy, this is the website to visit when you need to quickly access quality information.
Another notable podcast to mention is the Pain Reframed Podcast, as physical therapy can play an integral role in pain management. Hosted by Drs. Tim Flynn and Jeff Moore, they invite experts from both medical and psychological fields to not only discuss pain management techniques, but also how you can help to manage that pain as a physical therapist.
If you need a resource for everything from general advice to support, then the SDN physical therapy forums are for you! Regardless of whether pre-pharmacy or pharmacy describes you, you will definitely find expert advice, support, and motivation.
Along your journey to become a physical therapist, you will grow and truly make a difference, and these resources are designed to guide you to success. Good luck on your journeys as physical therapists!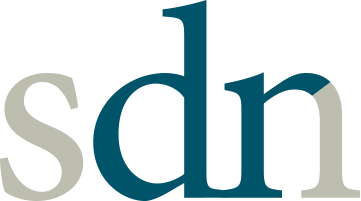 We've been on the Internet for over 20 years doing just one thing: providing health career information for free or at cost. We do this because we believe that the health education process is too expensive and too competitive. Many people and organizations have built their businesses making money on students who are desperate for any opportunity to become a doctor.
We believe that all students deserve the same access to high-quality information. We believe that providing high-quality career advice and information ensures that everyone, regardless of income or privilege, has a chance to achieve their dream of being a doctor.
SDN is published by the Health Professional Student Association, a nonprofit educational organization.