Last Updated on July 21, 2022 by Laura Turner
TCU Keeps the Kid
Fort Worth, Texas – Texas Christian University and the University of North Texas Health Science Center have announced their separation, and TCU is keeping the medical school. TCU School of Medicine is the new name for the school moving forward. For now, classes will continue on both the TCU and UNTHSC campuses, but the school will eventually transition to a new space at TCU without disruption to academic activities.
TCU and the UNTHSC announced their collaboration to create the medical school in Fort Worth in 2015. The first class of students began in July 2019 and will graduate in 2023. While UNTHSC and TCU formed the school as a collaboration, TCU has continuously operated as the governing university for the School of Medicine, and all faculty have TCU faculty appointments. Therefore, the school expects no jobs to be lost.
Additionally, this institutional divorce is not expected to impact the school's accreditation process. The TCU and UNTHSC School of Medicine received preliminary accreditation from the Liaison Committee on Medical Education (LCME) in 2018. In February 2021, a team of accreditors from the LCME met with senior leadership, faculty, and students during a virtual site visit before making their Provisional Accreditation decision. In mid-June 2021, the LCME voted to grant Provisional Accreditation to the innovative medical school bringing us one step closer to full accreditation.
"This is an exciting and transformational medical school with remarkable students," said TCU Chancellor Victor J. Boschini Jr. "We are grateful to UNTHSC for their collaboration and for all of the hard work and dedication needed to get this school launched successfully."
This announcement does not impact UNTHSC's other medical school, the Texas College of Osteopathic Medicine.
References: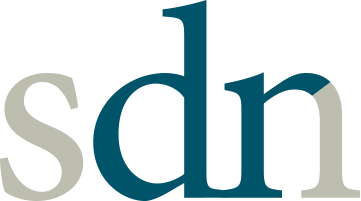 We've been on the Internet for over 20 years doing just one thing: providing career information for free or at cost. We do this because we believe that the health education process is too expensive and too competitive. There are a lot of people and organizations that have built their business making money on students that are desperate for any opportunity to become a doctor.
We believe that all students deserve the same access to high quality information. We believe that providing high quality career advice and information ensures that everyone, regardless of income or privilege, has a chance to achieve their dream of being a doctor.
SDN is published by CRG, a nonprofit educational organization.