Can you be a parent while you're in medical school?
Listener Courtney, a 26-year-old mother of three wants to know if her med school dream is even possible.  Obviously this is a two-part question since there are both moms and dads to consider, so we'll have a mom on a future show to help.  But first, Gabe Conley, Marissa Evers, Joyce "Spicy" Wahba, and Kaci McCleary invited 2004 CCOM grad Dr. Tom McNalley on the show to represent the dads.  Tom was 39 with three kids of his own and a wife who was working towards her PhD when he entered med school.  We'll find out how they did it.
Podcast: Play in new window | Download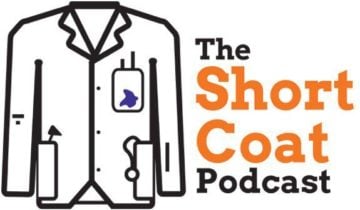 On The Short Coat Podcast, medical students from the University of Iowa and their co-host Dave Etler discuss news, fresh views, helpful clues, and interviews. Hear new episodes on iTunes and the Short Coat Podcast website every Thursday.