Our own Claire Castaneda won first place in the Carver College of Medicine's Carol A. Bowman Creative Writing Contest for Medical Students, and her piece caught Dave's eyes and heart.  She talks with Aline Sandouk, Melissa Chan, and Tony Rosenberg about the dynamics of family strife and the pressure they can exert to follow one career path over another.  Meanwhile, Aline expresses her feelings on being left behind by her original classmates as she continues her MD/PhD studies.
Podcast: Play in new window | Download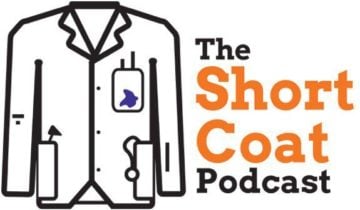 On The Short Coat Podcast, medical students from the University of Iowa and their co-host Dave Etler discuss news, fresh views, helpful clues, and interviews. Hear new episodes on iTunes and the Short Coat Podcast website every Thursday.