Last Updated on June 27, 2022 by Laura Turner
David C. Hilmers, MD, EE, MPH, is an assistant professor at Baylor College of Medicine in Houston, Texas, in the Department of Pediatrics and Internal Medicine, Section of Academic General Pediatrics.
Hilmers attended Baylor College of Medicine, where he received his MD and served his residency in Internal Medicine and Pediatrics. He also attended the University of Texas-Houston School of Public Health, where he received his MPH.
Hilmers is a fellow in the American Academy of Pediatrics and a member of the American College of Physicians. His research interests include international medicine, humanitarian relief and education, nutrition, tropical diseases, and aerospace medicine.
Before entering the medical profession, Hilmers was a NASA astronaut and flew four missions on the space shuttle, logging almost 500 hours in space.
Describe a typical day at work.
I have several duties that may be part of my day. I have a clinic in either pediatrics or internal medicine or both almost every day. I may be an attending physician in the hospital, working in the emergency room, teaching a class, doing research, advising students or residents, attending an advisory committee, or traveling internationally on an education or research project.
If you had it to do all over again, would you still become a doctor? (Why or why not? What would you have done instead?)
I have no doubt whatsoever that I would do this again. I had a somewhat circuitous path to becoming a doctor since I did not start medical school until over 20 years after completing my undergraduate education. I was first a Marine aviator, engineer, and NASA astronaut, and each of those experiences was important and fulfilling in their own right, but I feel that I am exactly where I should be at this point in my life.
Why did you choose your specialty?
I have always been interested in international work, particularly medical missions. In choosing the combined internal medicine/pediatrics specialty, I felt that I would have a broad, well-rounded background to serve in this capacity.
Did you plan to enter your current specialty before medical school?
I had thought about it but hadn't made up my mind yet.
Now that you're in your specialty, do you find it meets your expectations?
Definitely. If anything, it has exceeded them.
Why did you select academics over private practice?
Academic medicine gives me greater flexibility to do research, work with students and residents, and travel internationally, allowing me to serve in a wide range of settings. It is difficult to overestimate the value of the intellectual stimulation and educational opportunities in academic practice.
What mix of clinical/research/teaching work do you do? How much power do you have to change that mix?
I probably do 70 percent clinical/10 percent research/20 percent teaching. I have a fair amount of flexibility to change that mix, and it does vary depending upon the school's requirements and the research in which I am involved.
What are the advantages/disadvantages of academic medicine?
Generally, pay is lower in academics, but that is more than made up with the flexibility to do research, pursue areas of individual interest, be less burdened by the business side of medicine, and teach.
What do you like most and least about your specialty?
I like that in internal medicine/pediatrics, we can serve as the patient's doctor over their entire lifespan. For example, we can foresee the problems that a child will have as they go into adulthood or understand the developmental or medical issues that an adult patient might have had as a child.
How does being an astronaut compare to being a physician?
It is difficult to compare the two careers, but they have similarities. Both gave me immense satisfaction, and both are incredibly challenging. Teamwork is essential in putting together a space mission as well as in providing optimal treatment for a patient. Preparation is paramount in both careers, necessary to obtain the essential knowledge and skills to be qualified to enter each field, and critical in performing the task set out before you each day.
What is "space medicine"?
Space medicine (or, more broadly, aerospace medicine) is the study of the unique physiological and psychological problems encountered in the outer space environment. These would include issues related to the isolation during long-term space flights (like depression, dealing with long-term separation from families, compatibility with other crew members) as well as the unique physical stresses from zero gravity and extra-terrestrial existence (like atrophy of muscle, loss of conditioning, bone loss, radiation exposure, re-adaption to the earth's environment, human performance degradation, etc.) It is a fascinating field and has led to a greater understanding of how our bodies adapt to stress and changes in environment.
Are you satisfied with your income?
Yes.
If you took out educational loans, is paying them back a financial strain?
I was fortunate enough not to need to take out educational loans.
On average: How many hours a week do you work? How many hours do you sleep per night? How many weeks of vacation do you take?
I would say that I average 50 to 55 hours per week at work but often do some work at home, as well. I usually sleep six hours each night. I typically use my vacation time to do volunteer work.
Do you have a family, and if so, do you have enough time to spend with them?
I have a family and try to include my wife, who is also a physician, in my activities. There is never enough time for everything we want to do in life, but it is important to put family above work.
In your position now, knowing what you do, what would you say to yourself ten years ago?
I don't think that I would change anything. I was in my residency during that time, and I think that I would tell myself that all of the hard work that I was doing was worth the effort, given the rewards to come.
What information/advice do you wish you had known when you were a premed? (What mistakes or experiences have you encountered that you wished you had known about ahead of time so you could have avoided them?)
I was a "premed" when working at NASA, and I was taking premed courses during my off-duty hours. I think that I had a pretty realistic idea of the amount of work involved, although I would have to say that the first year of medical school was a bit of a shock from the standpoint of studying. I would probably tell myself to relax a bit; medical education is a marathon, not a sprint.
From your perspective, what is the biggest problem in healthcare today?
The biggest problem is the unequal access to healthcare in the US. We have incredibly talented health professionals and the latest technology, but we need to find a way to make it accessible and affordable to everyone.
From your perspective, what is the biggest problem within your own specialty?
Although the combined internal medicine/pediatrics specialty has been around for several decades, it still is not as widely recognized as it deserves to be. Although residency programs have grown in size and number and med-peds practices are becoming more common around the country, some people (and even some health professionals) don't understand how one can be fully trained in two specialties. The success of many of our med-peds graduates and the establishment of "transitional care" clinics (wherein patients with congenital diseases are transitioned into adulthood), where med-peds physicians have a logical role, have helped to educate the public about the value of our specialty.
What is the best way to prepare for this specialty?
Obviously, hard work. There is an incredible amount of information to be absorbed in the two specialties, and one has to be prepared for a lifetime of learning to remain current.
Where do you see your specialty in 10 years?
I think that med-peds physicians will continue to be important in caring for patients with congenital diseases who are now surviving into adulthood. We are already seeing many of our graduating med-peds residents going into sub-specialties, and I think that this trend will continue. In addition, we will see increasing recognition of the unique contributions that our specialty can provide from other medical organizations and increased demand for our services.
What types of outreach or volunteer work do you do, if any?
I am very active in volunteer activities. I usually make three or four volunteer trips each year to international locations. This year I have been to western Brazil and plan to go to Panama and Viet Nam later this year. In Houston, I staff a free clinic in a shelter for women and children. Doing this type of work is one of the main reasons I went into medicine, and I strongly feel that giving back to others should be a part of every doctor's practice and lifestyle.
What's your favorite TV show?
I'm a history buff and enjoy the History Channel.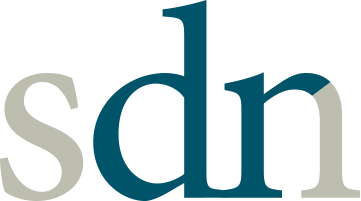 Since 1999, the volunteer team of the Student Doctor Network explore the latest news, information, and school application tips and recommendations.