Last Updated on February 27, 2019 by
While some associate prescription drugs with expense and inconvenience, others seek out the drugs, lying to get prescriptions, and buying pills illegally. Such "drug seeking behavior," familiar to medical professionals when it involves Ritalin, OxyContin, Xanax, or any number of drugs noted to increase productivity; sink patients into an opiate-induced haze; or sedate those wishing to evade the stresses of life, abuse of anticonvulsants, antipsychotics, antihistamines, and others, represents a new frontier of drug abuse.
One of the more well-known and well-documented drugs of abuse, diphenhydramine is an antagonist to the H1 receptor, which seems, given its over-the-counter status, to be innocuous. Like many sleep aids, including the more recently developed Ambien, the drug was at first touted as having low associated risk of dependency1. However, there has been much evidence to the contrary. In low doses, the drug has its indicated sedating effects while in larger quantities it can produce a euphoric high and possible associated hallucinations2. Diphenhydramine is particularly desirable as it is cheap and requires no prescription. Thus it is especially hazardous to adolescent populations unable to obtain more hard-core street drugs.
Some newer drugs, including Seroquel and Neurontin, have also demonstrated abuse potential. Seroquel, an atypical antipsychotic familiar to psychiatrists as a treatment for schizophrenia and bipolar disorder, is known on the streets as quell, Suzie Q, baby heroin, and, when combined with cocaine, a Q-ball. In the latter example, Seroquel replaces heroin in the usual cocaine-heroin speedball recipe3. The abuse potential is thought to be due to its sedating effects, most likely secondary to histamine H1 receptor antagonism. There is much anecdotal evidence to bolster this theory as one patient reportedly took the drug to "mellow out" and another compared the drug to clonazepam.
Drug seeking and Seroquel abuse have been particularly problematic in prison populations. One report on the Los Angeles County Jail states that about a third of those prisoners seeking psychiatric help may be malingering to obtain Seroquel. Knowing that the drug is used to treat psychosis, prisoners mimic these symptoms, often reporting that they hear voices4. Such drug-seeking behavior has also been noted outside of the prison population, including the case of one man who stole his girlfriend's Seroquel. In another case, a patient who was prescribed the drug legitimately, for bipolar disorder, resorted to taking more than his prescribed dose.
While Seroquel has received much recent attention as an insidious drug of abuse, other drugs outside of the usual stimulants and benzodiazepines have been noted to have abuse potential. Neurontin, used to treat both epilepsy and neuropathic pain, has recently been noted as a potential drug of abuse.
The drug is known also to have a sedating effects with an accompanying high similar to that produced by marijuana5. This is somewhat less well-documented. One patient, known to have a history of alcoholism, reported that it reduced his cravings6 and another patient resorted to drug-seeking behaviors5. Both experienced withdrawal symptoms upon cessation of the drug.
Abuse of diphenhydramine, Neurontin, and Seroquel illustrates the point that doctors must proceed cautiously when dealing with patients who appear to exhibit drug-seeking behavior towards drugs not normally known to be abused.
References
Roberts, K., Gruer, L., Gilhooly, T. Misuse of diphenhydramine soft gel capsules (Sleepia): a cautionary tale from Glasgow. Addiction. 94; 10, 1999.
Halpert, AG., Olmsead, MC., Beninger, RJ. Mechanisms and Abuse Liability of the Anti Histamine Diphenhydramine. Neuroscience and Behavioral Reviews. 26, 2002
Waters, BM., Joshi, KG. Intravenous Quetiapine- Cocaine Use (Q Ball). Am J Psychiatry 164:1, 2007.
Pierre, JM., Shnayder, I., Wirshing, DA., Wirshing, WC. Intranasal Quetiapine Abuse. Am J Psychiatry. 161:9, 2004
Vigneau, CV., Guerlials, M., Jolliet, P. Abuse, Dependency, and Withdrawal with Gabapentin: A first Case Report. Pharmacopsychiatry. 40, 2007.
Pittenger, C, Desan, PH. Gabapentin Abuse and Delierium Tremens Upon Gabapentin Withdrawal. J. Clin. Psychiatry. 68:8. 2007.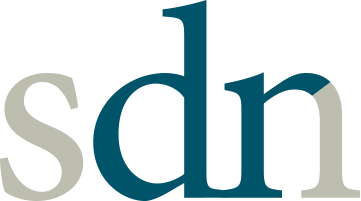 Since 1999, the volunteer team of the Student Doctor Network explore the latest news, information, and school application tips and recommendations.