Last Updated on June 27, 2022 by Laura Turner
"This could be just as devastating if not more devastating than Katrina …"

WDSU News
These were the first words I heard when I flipped on the news. An anchorman was describing the unyielding path of Hurricane Gustav towards the Big Easy. The first thought that ran through my mind was, 'Wow, guess the third time's a charm.' Gustav was going to strike the Gulf coast almost 3 years to the date that Katrina hit.
I was a little dumbfounded at the surreal nature of having to evacuate. While I only recently began to call New Orleans my home, the incomplete levees could very well also make it the graveyard of my livelihood. Instantly, questions started to swirl through my head. What would I need to bring? What will happen to my education? What kind of preparations do I need to make so that my house isn't flattened? When should I leave and where should I go?
Though Mother Nature has its way of reminding us how helpless we really are in the face of her fury, aka natural disasters, I will provide a list of tips and pointers that you can do to weather it. No pun intended.
How to survive an impending flood, hurricane, or other impending natural disasters.
Determine where/how/when you want to evacuate.

If you decide that you want to fly, book your flight ASAP. All flights out of the area will quickly fill up, and the prices will substantially rise with each passing minute.

Should you fly, look for locations you can park your car. Ideally, you can find a parking garage where you can park your car in the middle floors- away from the floodwaters and from the wind and rain at the top. As always leave early. If you fly, get there at least 3-4 hours in advance.

If you drive, leave a few days before the storm hits. You will hit traffic regardless of when you leave (particularly around the airports), but it's better to leave before contraflow starts, around the time a mandatory evacuation is ordered (which is usually a day or two before a hurricane is predicted to land).

I prefer to drive at night as there is less traffic, but for safety reasons, it's probably safer to drive during the day. Try not to overheat your car by blasting the AC in bumper-to-bumper traffic. Have food and water with you in the car so that you don't have to make too many stops.

Figure out where you will stay/Reserve a hotel a couple of days in advance and BOOK ASAP.

If you do not have any relatives/friends in the area you can safely stay with, book a hotel or a motel in advance. You can always cancel the reservation, but hotels fill up fast and prices go up; some people have to drive a couple of hours out of their way because there are no available hotel rooms.

Also, if you have pets, make sure you account for them. Do not board your pets, at least within any area near the hurricane. If hotels do not allow pets, find another one, or board your pet in a shelter that is in a safe area.

Fill your gas tank as soon as you can.

It's much easier to do it now than when you're on the way out of the city and have to wait in line at the gas station with all of the other procrastinators. Gas is cheaper towards the end of the summer, but expect it to go up when oil rigs get smacked with hurricane winds. You may also want to consider buying a spare gas canister to fill up and safely store in your trunk when you leave in case some gas stations run out of fuel on your evacuation route (it has happened before).

If you do store fuel, make sure it's in a proper container. Consider using a fuel stabilizer if storing fuel for a long period – or better, rotate your fuel storage.

Withdraw some cash ahead of time.

That way you don't have to worry about the next time you're going to see an ATM or that you won't be out of luck if credit card machines go down if the electricity goes out. Remember, you'll need a cell signal if you intend to use your phone to do money transactions. Cash is king during a disaster.

Figure out contraflow maps/purchase a state map.

In a disaster, your phone may not work, but a printed map still will! Many gas stations have them for free, but many are also available online. Also, driving contraflow sucks. Think about how much time it normally takes to get there and add about 10 hours. So, just be prepared. Plan out your routes, and be prepared to take alternate routes. It would be handy to also have a state map of the states you are going to travel through. City government websites should be able to provide estimated travel times with evacuation traffic, and local/national radio stations.

Keep an eye on the weather.

In a weather emergency, this kind of goes without saying. Use your favorite app and keep an eye on more detailed weather websites such as Weather Underground and other resources monitoring natural disasters.

Clean out the Fridge.

Some people wrap their food in plastic/tight seal bags (but be wary, anaerobes like botulism thrive in these types of environments, and no plastic wrap is seal proof). Some people bring all their perishable food with them in a cooler. I just throw it all out. Meat and milk are the worst. Liquor/beer and other beverages are generally ok to stay in the fridge. You may also want to leave open a box of baking soda to absorb any fumes/odors if the power does go out.

Get an idea of what you want to bring with you.

Sentimental items, essential financial/government/insurance papers, ID, passport, proof of current address, medication, memorabilia, phone chargers, books, etc. You may also want to download what you need to download from your school's servers (for me it was lectures…sad, I know), since they may very well likely go offline. If you have kids or animals or relatives you like, you may want to bring them too. For the animals, make sure the hotel will take them or board them nearby your stay.

Get things off the floor in your home and unplug electronics.

Especially electronics and roll-up rugs. For a major flood, this may not make much of a difference, but if were to flood just an inch for a day, things won't get ruined and you won't have to deal with all of that mildew. This is especially crucial for individuals who live on the first floor. Unplug your electronics in case of a surge or in case water gets in your house near your wires. Turn off all lights and AC/heating units.

Board up your windows and move furniture.

For those who do not have hurricane-quality windows, you may want to consider boarding your windows. This is time-consuming and requires that you have the right tools to do so, so do this only if you have the time to. Measure your windows, make sure you have a ladder, and some helping hands.

Head to the nearest hardware/Home Depot-type businesses to get your supplies. Look into contractors who may be able to prepare your home. Move all important/nice furniture into the interior of the house away from windows and doors. Push your heavier/nonessential/crappy furniture to the patio doors. You may also want to prop it up against windows for an extra added layer of protection against the winds should the windows bust.

If you live in lower-lying elevations, you may want to head to the nearest Home Depot/Lowes/Fire Department/Red Cross and inquire about sandbags to hold back floodwaters.

Take pictures of your belongings and apartment for insurance purposes.

Much easier to claim on your insurance if you have pictures! Make sure your pictures are dated too.

Stay in contact.

Most schools will be very good about keeping in contact with their students. If you have a laptop, bring it. All your communication will be primarily through email and text messages. Try to stay off cell phones if you can, since police officials want to keep those lines clear for emergencies only. Text messages are a lifesaver and don't have as significant an impact on cell traffic.

Make sure someone knows where you are staying. Again, schools are good about organizing all this. Also, keep handy the websites of the local news stations, as they are reliable in terms of their knowledge of the city.

Stay cool.

For many, this is a "hurrication", for others this is a life/death situation. Stay cool and calm, and always be wary of your surroundings, especially in the wake of natural disasters.

Remember, if you are pressed for time. GET OUT OR FIND SHELTER. Your life is more important than anything you own!
Luckily, New Orleans was spared, but there are still many places that got hit hard. If you've ever been through a hurricane or other natural disasters, you'll understand the type of camaraderie that exists since everyone will have gone through the same experience. Donate your time and help out those around you who weren't as fortunate. Community responses down in the south are an excellent example of the good that could be found in the face of natural disasters.
Be safe!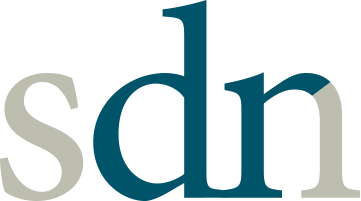 Since 1999, the volunteer team of the Student Doctor Network explore the latest news, information, and school application tips and recommendations.