Last Updated on June 27, 2022 by Laura Turner
Dr. Harry Rosen was born in Israel and received his bachelor's degree from California State University, Northridge. He attended The Sackler School of Medicine, obtaining his M.D. in 2000.
He completed his residency at West Los Angeles Veterans Administration in 2004, and he currently works as a hospitalist at West Hills Hospital and Medical Center in Southern California. Most recently, Dr. Rosen has written "The Consult Manual of Internal Medicine."
Editor's Note: For more book information and sample content from "The Consult Manual of Internal Medicine", please visit http://www.medconsultpublishing.com.
Q: Describe a typical day at work
A: A usual day at work starts off at about 9am when I arrive at the hospital and start on my first can of Pepsi or Coke — or, if I feel daring, a Mountain Dew. The caffeine and sugar help start the day off with a sweet pick-me-up.
I then log into the computer system and review each patient's labs, imaging, medications, and new consultations. As I do this, I phone orders to the floor as needed. This routine helps me get an idea of how each patient is doing, allowing me to see them in order of severity.
I start in the intensive care units, working my way through the floors. I see an average of 12 patients a day. The patients come to me via ER admissions as well as consultations throughout the hospital. I usually leave the hospital at about 5pm, being on call for my patients and new admissions throughout the night, averaging about 1-2 new admissions after hours.
I take every other weekend off. Although some days may be rough, I really love being a hospitalist, especially caring for ICU patients.
Q: What mix of clinical/research/teaching work do you do? How much power do you have to change that mix?
A: For the first 2 years after residency I worked at a county hospital, covering about 20 to 30 patients per day, with the help of residents, interns, and medical students rotating through as a team. I had a great time with them, and learned a ton doing the work. However, the commute was long and I was not spending the time I wanted with my new daughter, Eden.
I decided to go non-academic and become a solo hospitalist about 10 minutes from home at West Hills Hospital in the San Fernando Valley of California. At times, I give guest lectures at various medical schools, but remain academic mainly through my work on the book. Being that I work on my own, I can manipulate my hours, patient load, lecture responsibilities, etc. as I feel — and as long as I consider my family first.
Q: Did you plan to enter your current specialty prior to med school?
A: I spent the first several years of my university studies changing majors and completing both my general education requirements as well as most of the undergraduate classes for a business major. However, I had not found my passion.
One day, a close friend asked me if I would be interested in taking some biology major classes with the thought of perhaps eventually applying to physical therapy school. After some hesitation, I jumped in — and found my passion. I simply loved to read and learn all about the human body, changing my major to pre-med. At that time I simply wanted to get into a medical school, without much thought to the actual specialty.
Q: Why/how did you choose your specialty?
A: I enjoyed my years as a resident very much, and found myself drawn to inpatient care. Hospitalist medicine was quite new at the time, but just in time for me.
Q: Now that you're practicing in your specialty, do you find that it met your expectations?
A: Yes and no. Although I gain a great deal of satisfaction and knowledge on the wards, I simply feel that there is too much politics and egos in medicine in general.
Q: On average: How many hours a week do you work? How many hours do you sleep each night? How many weeks of vacation do you take?
A: I work about 9 hours a day. However, I am on call for my patients and new admissions throughout the evening. Even so, I sleep pretty well most nights — perhaps 8 hours or so depending on how late I want to stay up. I take every other weekend off, and set aside vacation time whenever I want — as long as I have someone to cover for me at the hospital.
Q: If you had it to do all over again, would you still become a physician? (Why or why not? What would you have done instead?)
A: Absolutely! The art and science of medicine is simply super-interesting to me. The field also allows for a great deal of flexibility in terms of specialty, subspecialty, hospital type, patient population, as well as academic and research opportunities.
Q: Are you satisfied with your income?
A: Yes. I earn over 200K per year doing what interests me most.
Q: If you took out educational loans, is/was paying them back a financial strain?
A: Not at all. The money I borrowed allowed me to fulfill my dream. Payback will always be cheap and easy in relative terms.
Q: Do you have a family and do you have enough time to spend with them?
A: My wife Maya and I just celebrated our 13th anniversary. We have three beautiful girls: Eden, Sophie, and Lillie. There are certain days when I may get back home just in time to help put the girls to sleep at 8:30. However, I usually get home by 5 to 6pm, allowing me to enjoy my family.
Q: In your position now, knowing what you do – what would you say to yourself 10 years ago?
A: To enjoy medical school and residency as much as possible. You'll miss it when it's over.
Q: What information/advice do you wish you had known when you were a premed? (What mistakes or experiences have you encountered that you wished you had known about ahead of time so you could have avoided them?)
A: That all it takes to become a physician is the will.
Q: What do you feel is the biggest problem in health care today?
A: Globally, overpopulation. In America… healthcare for all children.
Q: From your perspective, what is the biggest problem within your own specialty?
A: To my surprise, there is a great deal of misunderstanding in terms of what a hospitalist is — even among physicians.
Q: Where do you see your specialty in 10 years?
A: In 10 years, I would expect adult hospitalist medicine to be incorporated into almost all medical centers. I hope to see pediatric hospitalist medicine thrive as well.
Q: Why/how did you decide to write "The Consult Manual of Internal Medicine?"
A: During my internship year, I went through a great deal of pocketbooks, looking for something akin to a concise pocket attending. I found all the handbooks to be either very verbose (like a miniature textbook) or simply a cursory listing for quick recall. In all cases, pharmacology was severely downplayed. As an internist your tools are, to a great extent, medications. I found it odd that all the handbooks focused on diagnosis, leaving treatment protocols to simple lists of appropriate medication classes.
I decided to begin work on a handbook which would serve as a concise resource for learning the disease syndromes with a focus on pathophysiology and pharmacology. A source taking you from the very basics of the disease, to the intricacies of diagnosis and treatment. One which could serve as both a quick reference, and an in-depth resource. The result is "The Consult Manual of Internal Medicine."
Q: How did your experiences in medical school and residency influence how you wrote the guide?
A: The book is written in what I call an expanded outline format, serving as a medium between outline and paragraph form. My experiences in both medical school and residency gave me the ability to judge not only what information needs to be conveyed but how to best convey it. I wanted a book in which every chapter could stand alone, one in which the importance of mechanistic understanding takes precedence over memorization.
Q: What obstacles did you encounter when writing? How did you work past/around/through them?
A: The biggest obstacle was in finding conflicting information. When this occurred, I simply further expanded my search with majority rules, but minority explained.
Q: In addition to "The Consult Manual," what other resources would you recommend for students rotating in internal medicine?
A: For the pocket:
For home:
Q: What words of advice do you have for current and future physician-authors?
A: Always take the time to thank your loved ones for their understanding through the process.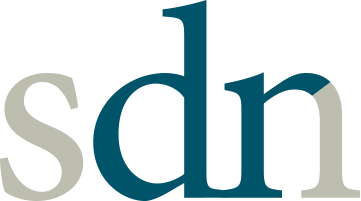 Since 1999, the volunteer team of the Student Doctor Network explore the latest news, information, and school application tips and recommendations.