Last Updated on August 23, 2022 by Laura Turner
Thomas S. Harbin, born in Annapolis, Maryland, graduated Magna cum Laude, Phi Beta Kappa from Vanderbilt University, earned his M.D. from Cornell University Medical College, and his M.B.A. from Georgia State University. After a residency at The Wilmer Institute, The Johns Hopkins Hospital in Baltimore, Harbin served his fellowship at the Glaucoma Center, Barnes Hospital, Washington University School of Medicine in St. Louis.
Dr. Harbin served in the United States Air Force Reserve from 1971 to 1977. He was clinical professor of ophthalmology at Emory University from 1985 to 1997, and chief of staff, ophthalmology, at Piedmont Hospital from 1984 to 1994. Harbin also served on the board of directors Piedmont Medical Center, Piedmont Hospital, from 1990 to 2006, as president of Eye Consultants of Atlanta, P.C., from 1996 to 2003, and he is currently a member of the Georgia Society to Prevent Blindness, where he was also medical advisory board chairman from 1987 to 1989. Harbin is the author of Waking Up Blind: Lawsuits Over Eye Surgery (Langdon Street Press, 2009) and The Student Doctor Network What Every Doctor Should Know…But Was Never Taught in Medical School (SDN Academic Press, 2011).
Why did you choose your specialty?
Ophthalmology has a mix of surgery and office that is desirable, and the call demands are minimal, allowing a relatively normal family life.
Did you plan to enter your specialty prior to med school?
No, I thought I wanted to be a psychiatrist.
If you had it to do all over again, would you still be where you are now, career-wise? If not, what do you think you would be doing?
I would definitely go into ophthalmology again and would hopefully be right where I am now.
In your position now, knowing what you do, what would you say to yourself back when you started medical school?
Study hard and get into the best post-graduate program you can. Most people pay far more attention to where you did your residency and fellowship than where you went to med school.
What information/advice do you wish you had known when you were a premed?
The relative unimportance of the various science courses, except those required to get into med school, and the importance of getting a well-rounded education with knowledge of history and literature.
What's a typical day like for you?
Patients in the office four days a week and a half day of surgery.
Learn more about ophthalmology and the path other physicians have taken to this specialty:
On average: How many hours a week do you work? How many hours of sleep do you get a night? How many weeks of vacation do you take per year?
I work 35 to 40 hours a week, get about 7 hours of sleep a night, take 4 to 6 weeks of vacation a year, bearing in mind that I'm 65 and have paid my dues to the office.
Do you have a family and do you spend enough time with them?
I have a wife and two grown, married children and two grandchildren. I never have enough grandchildren time.
What types of outreach/volunteer work do you do, if any?
I taught at Emory for 20 years as a member of the clinical faculty, was on the board of several non profits, and I'm currently on the foundation board of my hospital and the board of the Georgia Chapter of the Nature Conservancy.
What's your favorite TV show?
The evening news.
How do you spend your free time?
Reading, birding, fishing and bird hunting.
What led you to write The Student Doctor Network's What Every Doctor Should Know… But Was Never Taught in Medical School?
As stated in the intro to the book, "Doctors learn a lot in medical school, but not enough. Only rarely will a course teach practical, useful, or pragmatic information to help with the myriad decisions that arise in day-to-day life. I wrote this book to fill the gap: to help doctors deal with the business aspects of medicine, help doctors in training learn how to evaluate opportunities for the future, and assist practicing doctors in dealing with the questions arising day-to-day and when planning for the future."
What are some of the biggest mistakes residents make as they graduate and move into their careers?
Not enough strategic, long-term planning about practice type and location, and culture of the practice, all of which is covered in my book.
Doctors flounder when it comes to selecting a practice and beginning in practice. The book reduces the floundering by providing a high level discussion of the business principles involved in medicine. It outlines the strategic decisions and long-term views that are necessary for success.
What should new physicians do to build their practice quickly?
I go into extensive detail on building a practice in What Every Doctor Should Know….But Wasn't Taught in Medical School, but one key step for specialists is to meet with referring physicians. Nothing beats a face-to-face meeting, particularly in this digital age.
What is the one piece of information that a resident graduating in 2011 should take away from your book?
The realization that there are business aspects to every profession including medicine that need to be mastered just as much as the clinical material.
Do you think medical schools should include more business education for doctors? If so, what specific topics, and why?
Absolutely, yes. I'd like to think my book provides the template – business education should cover the entire practice lifecycle, from starting a practice through retirement.
What are some of the traits of successful physician practices?
The ethical, conservative practice of medicine by like-minded doctors who are willing to work hard and efficiently, and who know the business aspects of medicine as well as how to please patients.
From your perspective, what is the biggest problem in healthcare today?
The rules and regulations and documentation requirements that keep doctors from full attention to the welfare of the patient.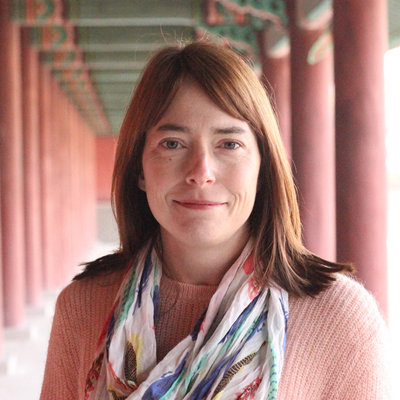 Laura Turner, MS, is the Executive Director of the Health Professional Student Association (HPSA), which publishes the Student Doctor Network (SDN). Prior to working with HPSA, she served for eight years as the Executive Director of SDN. At HPSA and SDN, Laura has been instrumental in providing students with tools and resources to pursue their aspirations in healthcare. Her previous roles include business analyst positions at The Capital Group and product management and marketing roles at software companies Paciolan, Adexa, and MSC Software.
In her current role at HPSA, Laura continues to drive innovation and forge partnerships to better support aspiring healthcare professionals. She is grateful for the opportunity to help countless individuals to achieve their dreams.