Last Updated on February 28, 2019 by Laura Turner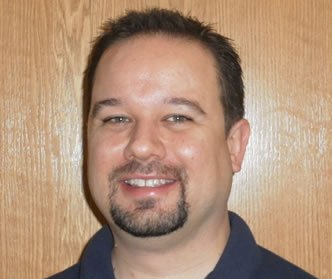 David Andry is clinical lead physical therapist for US HealthWorks Medical Group, a Valencia, California, based company with over 140 medical centers in 15 states, which serves thousands of worker's compensation patients each day throughout the country. Andry, who has been with the company since 2006, is responsible for all physical therapy patient evaluations and overall care, as well as managing physical therapy staff and daily operations in the Sacramento office.
Andry earned his bachelor's degree in kinesiology from San Diego State University. After working as a personal trainer, he changed career paths and started working as a physical therapist aide. He was a PT aide for several years before he decided to pursue his master's degree in physical therapy, which he earned from California State University, Sacramento. Andry served two physical therapy internships, one as an inpatient intern at Kaiser Permanent South Sacramento, and the other as an outpatient intern at US HealthWorks' Antelope physical therapy office. He is a certified ergonomic assessment specialist, and he has pursued continuing education regarding lumbar spine evaluation and treatment, as well as common hand and wrist injuries.
When did you first decide to become a PT? Why?
The typical story you will hear from PTs is that they were injured when they were young and had a great experience with their rehab. I actually had no idea what PTs did until I actually started working as a PT aide. I had been working as a personal trainer after I graduated with my B.S. in kinesiology. I hated the sales aspect of being a trainer but loved working with people. Following the advice of one of my coworkers, I applied for a job in a PT clinic as an aide. From the moment I walked into the PT clinic, I knew I had found my career. It was everything I was looking for: one-on-one interaction with patients, a large teaching component, the opportunity to help people, and minimal time stuck behind a desk.
How/why did you choose the PT school you went to?
During my time as an aide, I worked under many PTs who attended CSU Sacramento. I found them all to be well educated, excellent therapists. CSU Sacramento was more affordable then other schools in the central California area where I was living, and I was paying for school on my own. It was a pretty easy decision.
What surprised you the most about PT school?
I think the time spent on campus surprised me the most. I was there at least eight hours a day Monday through Friday. If I wasn't in class, I was practicing manual skills with other students or studying. While this may sound like a lot, I never felt like I wanted to leave. The things we were learning were so interesting that I didn't really feel like school to me. It was easy to lose track of time while working with your fellow classmates.
How and why did you choose to go into group practice (versus, say, private practice)?
I wanted to concentrate on working with my patients, not marketing or business plans. I'm more than willing to let someone else worry about the dollars and cents, and I can just focus on being a quality physical therapist.
If you had it to do all over again, would you still become a PT? (Why or why not? What would you have done instead?)
Absolutely! The flexibility and security I have in my job is unbeatable. I feel great about helping people on a daily basis, and I get paid a good wage as well.
Has being a PT met your expectations? Why?
Yes, it has. I worked at so many different PT clinics as an aide that I had reasonable expectations about being a PT. I knew what I was getting into.
What do you like most about being a PT?
For me, it is the educational component of the job. I love teaching, and physical therapy gives me continuous opportunities for educating. Not only teaching my patients about techniques to improve their conditions, but I also get to teach PT students as my interns, plus I do on-site education for ergonomics, back safety, etc. It's extremely rewarding!
What do you like least about being a PT?
Paperwork! I'm not a fan of writing reports; luckily I don't have to spend much time on non-patient related activities where I work.
Describe a typical day at work.
I work 7:30 a.m. to 3:30 p.m. Monday through Friday. I work at US HealthWorks, where we focus on occupational medicine. Nearly 100 percent of my patients are people who have been injured at work. Typically, I'll see one to four new patients a day, and the rest will be follow ups. My appointments are every 30 minutes, but I block off 45 minutes for evaluations when I have a new patient.
About once or twice a week, I will do on-site ergonomic evaluations. This involves me driving out to the client's place of business, evaluating how their workstation fits their body, adjusting all the things I can to improve ergonomics, then writing up a report with the changes that need to be done, including equipment, to correct their workstation.
Do you work with mid-level providers, and if so, what kind(s)?
Yes, our facility houses not just physical therapy, but also a physician, a physician assistant, chiropractor, acupuncturist, and I have a physical therapy assistant. I get many referrals from the physician assistants we have on staff and have a good relationship with them.
On average: How many hours a week do you work? How many hours do you sleep per night? How many weeks of vacation do you take?
I work 40 hours per week, sleep about seven hours per night, and take about four weeks of vacation a year.
Do you have family, and if so, do you have enough time to spend with them?
If you consider a dog a family member, then yes! I'm home before 4 p.m. every day, so I get to take her for a long walk before dinner and get to spend plenty of time with her.
Are you satisfied with your income?
Yes.
If you took out educational loans, is/was paying them back a financial strain?
I did have to take out loans to pay for school, but they are not much of a strain. Credit cards on the other hand….
In your position now, knowing what you do – what would you say to yourself 10 years ago?
Don't go crazy with those first paychecks. Living on Ramen for so many years in school, I went a little nuts when I first started making money.
What information/advice do you wish you had known when you were pre PT school?
Network, network, network. Other students, instructors, therapists, doctors…these are great resources and can help you out in the future.
From your perspective, what is the biggest problem in healthcare today?
The biggest problem that I have to deal with is non medical professionals (such as claims adjustors) making medical decisions. Many times, I can't get the care I want for my patients, because someone sitting at a desk in South Dakota has denied my patient's claim. Also, because of fear of litigation, many doctors perform tests they know are unnecessary (like MRIs).
Where do you see PT in 10 years?
I see PTs having direct access to patients, without having to wait for a referral from a doctor. I would like to see us being able to diagnose orthopedic problems, like simple sprains, without having the patient go through the trouble and cost of seeing a primary physician first. I see the profession as a whole growing as people live longer and want to have a high quality of life during those extended years.
What types of outreach/volunteer work do you do, if any?
I guide PT students during their internships. These internships usually last six to eight weeks per student, and I do this several times a year.
Do you have any final piece of advice for students interested in pursuing PT as a career?
Observe a PT. Talk to a PT. We tend to be pretty open people. I've talked to many students who have just dropped in to ask a question. Find out if the job fits your personality.
Juliet Farmer is a writer with over 19 years of experience in various industries and a contributor to numerous consumer and trade publications and websites.