Last Updated on June 27, 2022 by Laura Turner

As wait lists across the country begin to close and the medical school application cycle nears its end, many prospective students will inevitably face rejection in the coming months. In fact, of the 43,919 who applied only 44% will be admitted, leaving the rest to rethink their plans in order to bolster their application for next year or perhaps consider a different career altogether. Some will join the Peace Corps to fight poverty and hunger around the globe, some will enroll in Special Masters Programs (SMPs) that offer the opportunity to improve a lack luster grade point average and yet others will seek employment in a related medical field to gain exposure to patients in a clinical setting. But for some students, particularly those with an interest in domestic affairs, another program will catch their attention. That program is AmeriCorps.
What is AmeriCorps?
Created by the National and Community Service Trust Act in 1993 under President Bill Clinton, AmeriCorps is a program of the Corporation for National and Community Service that places promising young people in non-profit agencies around the country serving on the front lines in the fight for America at home. There are three types of programs offered by AmeriCorps and which you will choose depends on your location, your circumstances and most importantly, your interest.
AmeriCorps Volunteers in Service to America (VISTA) is a national program focused on the fight against poverty that places applicants in positions of volunteer management across the country. Service members act as community organizers, developing volunteer programs and recruiting for them in an effort to bolster volunteer participation in the local community. AmeriCorps State and National is a program that is very similar to AmeriCorps VISTA that also allows for direct service on the ground with volunteers. AmeriCorps State and National members are stationed at a host non-profit throughout their term of service, developing volunteer programs and recruiting for them. AmeriCorps VISTA and State and National members are supplied with a small living stipend adjusted for the cost of living in the region of placement. Finally, AmeriCorps National Civilian Community Corps (NCCC) is a 10 month intensive residential program where service members address disaster preparedness, housing recovery, infrastructure improvement and other related immediate community needs. NCCC members are placed at one of five regional campuses where they live in dormitory style housing and can expect to travel during their ten month tenure to address the needs of local communities within their assigned region. This is the only AmeriCorps program that does not allow you to choose your assignment. The living stipend allotted to NCCC members is substantially less than similar placements within the VISTA and State and National programs to account for the provided housing. In addition to the living stipend, all AmeriCorps service members are eligible for a Segal AmeriCorps Education Award at the successful completion of their term of service to help pay for the costs of education.
How do I apply?
If AmeriCorps sounds like a good option for you, you'll likely have some questions about how and when to apply, how competitive the individual programs are and what kind of consideration you can expect when applying to medical school. First, you'll need to register for the application at americorps.gov. There, you'll find the kind of application you're likely already familiar with if you've applied to medical school recently, but don't worry – the application is substantially shorter than what you'd expect from any accredited U.S. medical school. You'll be asked for a motivational statement and a list of recent experiences as well as the other basic information they'll need to contact you. The competition for each position will vary widely, with "destination placements" – those in major metropolitan areas or other pleasant locales – garnering the most applications. But here is where that competition will differ from your prior experience with AMCAS: you have the contact information of the hiring manager and you should use it. Many AmeriCorps applicants are surprised to learn that there is not a central hiring committee for any of the AmeriCorps programs. Instead, the AmeriCorps portal is just that – a place where non-profit agencies and prospective service members connect to find the best person for the job. Once you submit your application, it is received by the hiring manager at the affiliated program for review. You will be evaluated just as you would for any other job. It's important to keep in mind that AmeriCorps is a federal grant program for non-profit agencies. They apply for an AmeriCorps grant that allows them to hire a full or part-time staff member (you) whose wages are subsidized by the federal government. By nature of this design, some agencies will be understaffed and may be hard pressed to fairly consider all applicants. In order to be certain your application gets a thorough review, follow these three tips:
1) Be professional. When I left my position, more than thirty people had applied to replace me. Hiring managers expedite the task of sorting through applications by quickly tossing aside any résumés that are overtly inflated, marginally insincere or even partially juvenile. Follow the same principles of professionalism you would for any other job. Use proper grammar, a professional e-mail address and don't attempt to demonstrate your passion for service by claiming your part-time job at the mall as a relevant experience. You don't have to have prior task-related experience, you just need to demonstrate your willingness to serve with honesty and sincerity.
2) Apply early and follow up. Like any other job, successful applicants are those who make a strong positive first impression. AmeriCorps positions are vacated at all times of the year, but most open June through August and typically have a three month application window prior to opening. Applying early and following up within a week of submitting your application to express your interest in the position will be the most important steps in securing a placement. Ask questions and try to express how your skill set makes you the best fit for the job. If you are applying from out of the area, demonstrate that you've done your homework and have become familiar with the region by specifying how your work in AmeriCorps will further your personal service and career goals. As a non-residential (VISTA and State and National) AmeriCorps service member, you will receive a living stipend that will allow you to live just above the federal poverty level. If you are accepted into an AmeriCorps State and National program, you will be eligible for state food stamp benefits, but will struggle with monthly costs of living and may, in fact, lose money if your position requires any kind of commute or other service related expense. Be sure to demonstrate realistic expectations of the cost of living and reassure the hiring manager you will not be forced to leave your assignment because you underestimated the cost of living in your prospective region.
3) Apply broadly. The national unemployment rate for those with new Bachelor's degrees is 8.9% and AmeriCorps offers the entry-level experience many jobs will require as the job market tightens. Competition will be tough, but unlike medical school admissions, there is no way to determine exactly how competitive any one program may be. In order to increase your chances of recruitment, apply to all positions that interest you, but don't overreach. Most AmeriCorps positions are not medically related and should not be pursued as a substitute for clinical experience. Try to find one or two social issues you would like to address (i.e. hunger and homelessness, youth services, disaster preparedness and public health) and choose placements that will put you in a position to help address them. By applying for multiple positions within the same impact area you will maximize your chances for recruitment, success, and job satisfaction in the coming year.
How will admissions committees interpret my AmeriCorps service?
First and foremost, AmeriCorps will compensate for any deficiency you may currently have in community service activities. Commitments will vary by program, but a standard one year placement in AmeriCorps VISTA or State and National will require 1700 hours of service over the course of the twelve month service year, or approximately 32 hours per week. If you are invited to interview, admissions committees will ask about your service. They will expect you to have a passion for your work and be able to relate it to your mission in medicine. Many placements will allow you to assume a leadership position. If this is the case, take advantage of the opportunity to do something big. Start new programs, establish new community initiatives and become a leader in your community.
Politicians love AmeriCorps. Connect with local lawmakers and take advantage of these connections afforded by your position to affect positive change. Never again will you have the social and financial capital available to make this task easier than it is now. This is a prime opportunity to demonstrate the type of leadership and vision that top medical schools look for when choosing future leaders in medicine for their incoming class. Admissions committees place considerable weight on AmeriCorps service when considering alumni for admission and some schools, such as Tulane University in New Orleans, even offer an application fee waiver for AmeriCorps service members.
How will I benefit?
One of the most difficult questions to answer, for philosophers and volunteers alike, is "Why do we serve?" If your sole motivation for joining AmeriCorps is to log the service hours necessary to guarantee an acceptance into medical school, think again. There are plenty of alternative options that provide an intensive service experience and are easier on your budget and your health. In AmeriCorps, you are paid poorly (remember, this is a volunteer position) to help some of the neediest populations in America. You'll witness pain, joy, pride and despair – the whole range of human emotions – from your colleagues as well as your clients. The work, at times, can be demoralizing, but if you are dedicated to your cause you will find strength in your successes and inspiration in your failures.
The experience will change your life. Whatever your motivation, rest assured your time in AmeriCorps will not be wasted. You will gain experiences that will reshape your world view and change the way you engage with your community. You will come to appreciate the vast wealth of unspoken altruism in our society as you are instilled with the ever-present drive to pay it forward, no matter your circumstances. You'll be thanked like a hero for your service even though you really can't believe you deserve it and you will gain the conviction to choose to fight another day to improve the lives of your peers, no matter how difficult your struggle may be. You'll work hard, but you'll love it and you'll be a better applicant, a better physician, and, most importantly, a better person for the experience.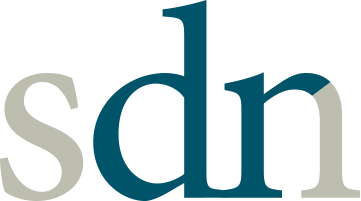 We've been on the Internet for over 20 years doing just one thing: providing health career information for free or at cost. We do this because we believe that the health education process is too expensive and too competitive. Many people and organizations have built their businesses making money on students who are desperate for any opportunity to become a doctor.
We believe that all students deserve the same access to high-quality information. We believe that providing high-quality career advice and information ensures that everyone, regardless of income or privilege, has a chance to achieve their dream of being a doctor.
SDN is published by the Health Professional Student Association, a nonprofit educational organization.