Last Updated on August 23, 2022 by Laura Turner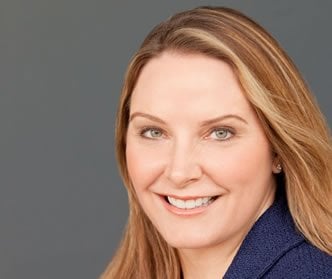 Dr. Christina Clark is a plastic surgeon in private practice in Folsom, Calif. Previously, Dr. Clark was a plastic surgeon at Kaiser Permanente Hospital in Sacramento. Clark earned bachelor's degrees in both economics and English literature from University of Michigan in Ann Arbor in 1992. From 1995-1999, she attended Wayne State University School of Medicine in Detroit, where she earned her medical degree. Dr. Clark completed her integrated Plastic and Reconstructive Surgery residency at Stanford University Affiliated Hospitals followed by a one-year cosmetic surgery fellowship with the Aesthetic Surgery Institute in San Francisco in 2006.
Dr. Clark has been involved in research projects including the role of protein kinase C and ischemia-reperfusion effects on mouse skin flaps in the Longaker Laboratory at Stanford, and health care systems efficiency research using myocardial infarction clinical indicator as a measure of system performance at Henry Ford Health System in Detroit. She is a board certified plastic surgeon, as well as a member of the American College of Surgeons, American Society of Plastic Surgeons, California Society of Plastic Surgeons, and the Alpha Omega Alpha Medical Honor Society. She has presented at the annual meeting of the Plastic Surgery Research Council and the California Society of Plastic Surgeons.
When did you first decide to become a plastic surgeon? Why?
I was in my third year of medical school and was planning on general surgery when I started my rotation in plastic surgery. My first case that I scrubbed into was a gender reassignment case, and I was fascinated by how the skin and anatomy could be manipulated. After seeing a couple of breast reconstruction cases, I was intrigued and wanted to learn more. I especially like the variety in plastic surgery—we are not limited to one area of the body, and our patients range in age to very young and very old.
How/why did you choose the medical school you went to?
It was the only allopathic medical school I was accepted to—the other school I was admitted to was osteopathic. I also liked the fact that it was located in the inner city of Detroit. The learning there was fantastic.

What surprised you the most about your specialty studies?
The breadth of the field. It is a bit overwhelming how many areas plastic surgery crosses–from craniofacial surgery to microsurgery, and cancer reconstruction to abdominal surgery, and abdominal reconstruction to hand and wrist surgery. There is so much to know about these topics, in addition to many others (breast surgery and breast reconstruction, cosmetic surgery of the face and body, lower extremity flaps and wound closures–this list is endless.)
If you had it to do all over again, would you still become a plastic surgeon?
Tough question. Probably, but in hindsight I think I may have given more thought to other specialties that are a little easier on the number of years of training and ability to raise a family. If not, I possibly would have pursued dermatology or dentistry.
Has being a plastic surgeon met your expectations? Why?
I like using my hands and making people feel good about themselves, so I think plastic surgery has met my expectations from the vantage point of my personality.
What do you like most about being a plastic surgeon?
I like the relationships I develop with my patients and the way that the surgeries I perform impact their lives in a positive way.

What do you like least about being a plastic surgeon?
Complications! Unhappy patients, wound problems, hematomas, infections, calls in the middle of the night……for constipation.
What was it like finding a job in your chosen career field? What were your options and why did you decide what you did?
As residency came to a close, I had signed up to do a fellowship in aesthetic surgery as I still had not decided exactly which direction to go—private practice vs. managed care setting. I had an offer to join an alumni from my program in an all-women's plastic surgery practice, but had to decline since I had already committed to the fellowship. As it turns out, one of my co-residents was setting up a practice near Sacramento, and the timing was right for me to join up with him after my fellowship was done, and I have found Sacramento a great place to live.
Describe a typical day at work.
No two days are ever the same. I have a four-day work week, and on two of those days I operate and on the other two days I see patients in my clinic.
Do you work with mid-level providers (NPs, Pas, CRNAs, etc.), and if so, what kind(s)?
I work with RNs and medical assistants. We use only anesthesiologists in our operating room.
Learn more about cosmetic and plastic surgery by checking out our other interviews with plastic and cosmetic surgeons:
On average: How many hours a week do you work? How many weeks of vacation do you take?
Operating days vary from an average of eight hours to as long as 14 hours. My clinic days usually are nine to 10 hours. I take anywhere from four to six weeks of vacation a year (if I am wise enough to just put it on the schedule, otherwise it doesn't get done.) But if I don't work I don't get paid, so there is a limit–the joys of being self-employed.
Are you satisfied with your income? Why or why not?
I can always be happy with more income. But I live comfortably.

If you took out educational loans, is/was paying them back a financial strain?
I did take out educational loans and I am in the process of repaying them now. It is not a strain, as I was able to defer them for several years, but the interest that has accrued is slightly annoying. But it is what it is.
In your position now, knowing what you do – what would you say to yourself when you started your plastic surgery career?
Get ready for a long haul and be totally sure you love it.
What information/advice do you wish you had known when you were beginning your medical studies?
Stay on top of studies, stay organized, get help when you don't understand, and don't procrastinate.

From your perspective, what is the biggest problem in health care today?
Too many people wanting too much and not being willing to pay for it. This attitude of entitlement has run up debt and will continue to soak the economy until we stop handouts. We also seem to be a "reactive" sort of society instead of a "proactive" type. People smoke, drink, gain weight and then wonder why they are diabetic and having lower limb vascular surgery. Prevention is the best cure.
Where do you see plastic surgery in 10 years?
I'm not sure. There are many specialties that try to "adopt" many of the procedures that are traditionally plastic surgery. There are also many doctors out there claiming to be "cosmetic surgeons" who are trained in other specialties (not plastic surgery) that are infiltrating our market. I think microsurgery has the potential to evolve into its own special little area. I think we are lucky as a specialty to practice mainly elective surgery that isn't insurance based, so those changes have less impact on the majority of plastic surgeons.
What types of outreach/volunteer work do you do, if any?
In the past, I have taken trips abroad (With Medical Missions for Children in Cousco, Peru; Hospital de la Familia in Guatemala; and Hospital Albert Schweitzer in Haiti) to underserved countries to perform reconstructive surgeries, but less so now that I have a toddler and one more on the way. Once or twice a year I volunteer in the Cleft Lip/Palate Craniofacial Anomalies Clinic at Children's Center Sutter Medical Center in Sacramento
Do you have family? If so, do you have enough time to spend with them? How do you balance work and life outside of work?
I have a husband, a daughter and a baby due soon. I never can get enough time with them. I think limiting my work week to four instead of five days was a big gain for me, but I would like to limit the length of my days at the office even more. Family is the most important thing in the world (to me), and it is a constant battle to remind yourself that sometimes all the work cannot get done and it's time to go home. It's probably that way for any line of work someone is in.
Do you have any final piece of advice for students interested in pursuing plastic surgery as a career?
Make sure there is no other field that would make you happy, as the many years of training are a big chunk of your life. That being said, it is fun and rewarding, and so I am glad I stuck it out and didn't switch out of this specialty like I wanted to do during my second year of residency.
Juliet Farmer is a writer with over 19 years of experience in various industries and a contributor to numerous consumer and trade publications and websites.