Last Updated on March 5, 2019 by SDN Staff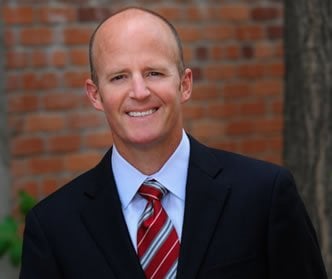 James H. Rosing, MD, is a plastic surgeon in private practice (www.rosingplasticsurgery.com) in Newport Beach and Sacramento, Calif. Dr. Rosing earned his bachelor's degree in 1997 in biology from University of Southern California, Los Angeles, and went on to attend Keck School of Medicine in Los Angeles, where he graduated in 2004. From 2004-06, Dr. Rosing was a resident physician in the Department of General Surgery at University of California, Irvine. From 2006-09, he was a resident physician in the Department of General Surgery at Stanford University Hospital and Clinics and, from 2008-09, he was chief resident for the same facility. From 2009-11, Dr. Rosing was chief resident in the Department of Plastic and Reconstructive Surgery at University of California, Davis Medical Center.
In 2010, Dr. Rosing was given the Francis W. Noel Award for Scholarly Activity research award from UC Davis Medical Center. Currently, Dr. Rosing is volunteer clinical faculty in the Department of Orthopaedic Surgery of the Hand at University of California, Davis Medical Center. He has been published in Aesthetic Plastic Surgery, Journal of Emergency Medicine, Journal of Gastrointestinal Surgery, Journal of Plastic Reconstructive & Aesthetic Surgery, and Digestive Diseases and Science.
When did you first decide to become a plastic surgeon? Why?
I vividly recall being a general surgery intern. Life had completely changed from how it was in medical school. I was happy to be finally practicing medicine, though frustrated to have lost so much freedom. No more mornings with my wife and newborn son. No more evenings either. Weekends for a long run or out to dinner with friends were a thing of the past as well. Why general surgery then? I always say I chose general surgery because I had to. During medical school you will be sorted out according to the great divide between medicine and surgery. Despite my every intention to be an ER doctor like my dad, my subjectivity would not let me loose. It became quite clear to me that I simply am a surgeon. Everything in surgery came very naturally to me. I fought it for a long time since I knew what the training and the life required. But ultimately, I was glad to exchange sacrifice for the reward of being able to handle virtually any acute medical problem anywhere. That is what I wanted out of general surgery training.
When I rotated on the plastic surgery service, I realized that plastic surgery was an extension of general surgery. You could work on any part of the body: from cleft-lip to facelift with burn reconstruction, syndactyly, Mohs closures and facial trauma wedged in between. It simply does not get more comprehensive than plastic surgery. I found likeminded attendings in plastic surgery, people that had similar desires, skills, and interests. I was drawn to plastic surgeons being one of the only fields where you could still function independently from a hospital system. Finally, plastic surgeons seemed to be one of the happiest groups of people in the hospital.
How did you choose the medical school you attended?
I went to USC as an undergraduate. We all wanted to get into Keck USC so we could stay in California. I think most students choose a school primarily based on location.
There is nothing wrong with that. One of the keys to thriving in medical school is having a good support system and this is often local family members. We are fortunate in the U.S. to have great medical education in nearly every state.

What surprised you the most about your specialty studies?
How fast the years fly by. Training is long. In my case, it was 11 years including medical school. Looking back, it went by fast.
If you had it to do all over again, would you still become a plastic surgeon? (Why or why not? What would you have done instead?)
Without a doubt I would do it all over again. I truly enjoy what I do and am excited about the future of my specialty. I look forward to a lifelong career as a plastic surgeon. The beauty of plastic surgery is having options. There are so many different subspecialties or focuses within plastic surgery that you can explore.
Has being a plastic surgeon met your expectations? Why?
It has, indeed. I wanted to be able to take care of patients, have a private practice, set my own schedule, run a business, be a part of a university, teach residents, and still have a life outside of medicine. All of this is within reach as a plastic surgeon. It is with other specialties as well. You have to find what fits you best.
What do you like most about being a plastic surgeon?
The freedom. Freedom and variety. I dictate my schedule and how much or how little I want to work. Having said that, there is a lot more responsibility with having your own practice. Some do not want this added responsibility of managing the administrative and business aspects of a medical practice. I truly enjoy the challenge. You have to know who you are and how you are going to thrive.
What do you like least about being a plastic surgeon?
Having to compete with people you like to hang out with. If you are in private practice in the same neighborhood as a friend of yours who is a plastic surgeon, the reality is you are competing for clients. It is professional and cordial, though does impinge on friendships from time to time.
What was it like finding a job in your chosen career field? What were your options and why did you decide what you did?
The options are Kaiser (though this option is becoming more limited and location dependent), University (junior faculty), or private practice. I chose private practice, and would like to become a part-time University attending. Setting up private practice is no small chore. It is extremely labor intensive, stressful, and high risk. Joining a private practice group is also an option, though I am not aware of many long-term private practice groups getting along. There are certainly benefits to sharing office space and overhead costs. This is the trade-off of sharing the practice with other plastic surgeons. I think the personality of most plastic surgeons drives them to eventually be on their own.

Describe a typical day at work.
I have OR days and office days and sometimes mix them. An office day starts at 9 a.m. and I will see new consultations for facial, breast or body procedures. I will often see a few patients for Botox injections or filler. I will also see pre-op patients who have scheduled surgery. I take care of post-op patients during office hours. I will also do small procedures in the office, like skin cancer excisions and Mohs closures. I usually finish the day around 4 p.m. On OR days, I will start at 7:30 a.m. and usually finished in the early afternoon. I will then go back to the office and take care of administrative work.
Do you work with mid-level providers (NPs, Pas, CRNAs, etc.), and if so, what kind(s)?
Yes, there are NPs and CRNAs at the surgery centers. There are also anesthesiologists.
On average: How many hours a week do you work? How many hours do you sleep per night? How many weeks of vacation do you take?
I work 30 to 35 hours a week. I sleep about eight hours a night. And I take two to three weeks of vacation a year.
Are you satisfied with your income? Why or why not?
Yes. It is all about making enough money to be able to pay for the kind of lifestyle you would like to have. I make enough money to support my family and live where we want to live. That is all I can ask for. You could make more or less in plastic surgery depending on what you want out of practice.
If you took out educational loans, is/was paying them back a financial strain?
It is doable. Of course I would rather spend the money somewhere else.

In your position now, knowing what you do – what would you say to yourself when you started your plastic surgery career?
Slow down. It is not a race.
What information/advice do you wish you had known when you were beginning your medical studies?
Enjoy your residency training and learn as much as you possibly can. Medical training and, in my mind, especially surgical training, is extremely privileged. Once you are on your own, you are on your own.

From your perspective, what is the biggest problem in health care today?
I see a lot of problems. One of the most significant is the shift in perspective on the doctor patient relationship. As the media spotlights medical-related errors and negligent practice by a few, the public has lost respect for the physician. We need to maintain the integrity of our profession, as it is a special calling. Like it or not, we are held to a higher standard and should live by it. There is a way to preserve integrity through inevitable errors and mistakes. It starts with the doctor patient relationship.
Where do you see plastic surgery in 10 years?
I see a separate division within hospital or health care organizations or Universities working in collaboration with head and neck surgery, ophthalmology, and dermatology with several sub-divisions including reconstruction (breast, burn, head and neck, upper extremity), aesthetic and regenerative medicine.

What types of activities are you involved in on your free time?
Most of my free time I spend training for triathlons/marathons. I got into long-distance running during general surgery training and that evolved into ironman events. In the last four years, I have completed four marathons, four 70.3 ironman events and one full distance ironman in Canada this past August. My wife and I both qualified for Boston, too.

Do you have family? If so, do you have enough time to spend with them? How do you balance work and life outside of work?
I am married to my high school sweetheart now for 14 years. We have four children ages nine, seven, six and two. We were together throughout medical school and had our first son during my fourth year at Keck. I have all the time I want to spend with my family. Sometimes, my wife tells me to get back to work and stop training. The only time I felt I could not spend as much time as I wanted to with family was during my first two to three years as a general surgery resident. Having said that, there is a sacrifice to be made pursuing a surgical career. I went into this knowingly and quite willingly. Our generation is all about having enough time for ourselves. I suspect it is going to swing back to putting in your time and delaying gratification once those who took the easy way find themselves without work and without the freedom they cherished in youth. There is nothing wrong with working hard and putting in your time to provide for your family, even if it means being away from them. I think you actually end up happier in life the more you realize it not all about you.
Do you have any final piece of advice for students interested in pursuing plastic surgery as a career?
Pick what fits you best; everything else will work itself out.
Juliet Farmer is a writer with over 19 years of experience in various industries and a contributor to numerous consumer and trade publications and websites.