Last Updated on June 27, 2022 by Laura Turner


An excerpt from Medical School Interview: Winning Strategies from Admissions Faculty
In 2011, the AAMC published a survey that evaluated the importance of 12 variables on medical school admissions decisions. These variables included total MCAT scores, science and math GPA, and the interview. The interview was rated the most important factor. "High grades and/or MCAT scores alone are never enough," writes the LSU Shreveport School of Medicine. "For those interviewed, impressions from the personal interview are exceedingly important."
In preparing for the interview, applicants ready themselves for commonly asked questions, including "Why do you want to be a doctor?" and "Why are you interested in our school?" A particularly challenging question is "What is your weakness?" Below is an excerpt from our new book on how to handle this question.
What are your weaknesses?
What about yourself would you change if you could?
What are your shortcomings?
This is a difficult question, because it forces you to say something negative about yourself. To answer it best, prepare by asking yourself some questions. What are your weaknesses? What have you done to improve? What are you doing now about them? What effects have your efforts had on your weaknesses?
Let's meet John, a student majoring in biology at a large university in Florida.
John's story
John was elected president of his school's premedical AMSA chapter, and spearheaded a "Dangers of Smoking" campaign targeting middle school children. His plan was to develop an interactive PowerPoint presentation to educate students on the dangers of smoking, solicit the participation of 40 students to visit the local area middle schools, and train the volunteers to deliver these presentations. The project was large in scope, and, although the AMSA chapter was one of the larger student groups on campus, John had difficulty delegating the work involved to other student members. As the deadline for the project approached, John worked night and day to complete the tasks while trying to keep up with his course load. The project was a success, and his chapter received a commendation from AMSA.
John's answer
"One thing I'm trying to improve is that sometimes I'm a bit hard on myself when things don't go as planned. Sometimes I tend to take on too much."

Analyzing John's answer
This is a very typical response. However, it can and should be much better.
The worst answer you could possibly give is saying that you have no weaknesses. Everyone has weaknesses, and saying that you have none will prompt the interviewer to assume that either you think too highly of yourself or that you lack self-awareness. Thankfully, John has offered a weakness. Since some interviewers ask for several, you should prepare three to discuss. Do not, however, offer more than what's requested.
You are not obliged to share your worst qualities with the interviewer. Unfortunately, many applicants do just that, sometimes because they're taken off guard. When choosing a weakness to discuss, avoid including one that is damaging. If your weakness would interfere with your ability to function as a medical student and physician, then present a different one. Stating that you're often late or have trouble working with other people would be highlighting damaging weaknesses. Avoid sharing a character flaw or a negative personality trait. These can be difficult, if not impossible, to change. A poor answer to this question can easily remove your application from further consideration.
Classically, applicants have been advised to relate a potential strength as a weakness. One example of this approach is the classic "People tell me I'm a workaholic." Who wouldn't want a student with a strong work ethic? Equally common is the "perfectionist" example. Who wouldn't want a student who pays close attention to detail? "I expect too much of others" is another commonly used example. This suggests that you set high standards. Yet another example is "I try to be friends with everyone." This suggests that you would be a good team player. We caution you on these four examples. Because many applicants have used these weaknesses over the years, they have become trite and unoriginal, and interviewers are tired of hearing them.
John chose to speak about "being hard on himself when things don't go as planned." In the medical profession, "things" don't often go as planned, and this requires practitioners to be adaptable and resilient. In offering this response, the interviewer will be looking for evidence that indicates that John is taking steps to improve in this area. Unfortunately, John hasn't offered this support. You must always end your response with the steps you've taken to correct your weakness.

A better answer
"When I began my term as our AMSA chapter President, my ability to delegate tasks and duties was not as good as it could have been. I approached faculty leaders at my school to see how I could improve my delegation skills. Listening to their stories and recommendations helped me a great deal. I also attended a five-day leadership program developed by AMSA and the George Washington University School of Medicine. Through this program, I learned how to delegate, manage, and motivate large teams. My efforts have helped me become a better leader, and our AMSA chapter has been able to make meaningful contributions to our school and community."

References
Dunleavy D, Sondheimer H, Bletzinger R, Castillo-Page L. Medical school admissions: more than grades and test scores. AIB 2011: 11 (6).
LSU Shreveport School of Medicine. Available at: http://www.lsuhscshreveport.edu/Admi…pplicants.aspx. Accessed March 30, 2013.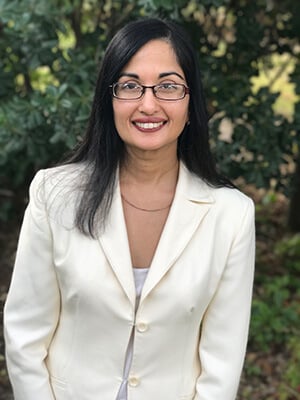 Dr. Rajani Katta is a nationally recognized expert in dermatology and allergic contact dermatitis. Her advice on skin care and diet has been published in many magazines and newspapers, including the Oprah Magazine, Prevention, Glamour, Good Housekeeping, Men's Health, and the Dr. Oz magazine. She has been interviewed as a dermatology expert on the ABC, CBS, Fox and NBC networks, as well as NPR and multiple radio stations. She has also authored multiple articles for medical journals on diet and dermatology.
As a faculty member at the Baylor College of Medicine, Dr. Samir Desai has educated and mentored medical students, residents, and international medical graduates, work for which he has received numerous teaching awards. He is an author and editor, having written books that together have sold over 250,000 copies worldwide.