Last Updated on June 27, 2022 by Laura Turner
"When you come to a fork in the road, take it." – Yogi Berra
I was sitting in the back of a filled auditorium listening to a presentation about the medical school application process when I heard the question that would forever change my life's trajectory. "What about MD-PhD programs?" a woman sitting somewhere down in front asked. That was the first time I had heard of the dual degree program. Having struggled to decide on my career path, this seemed like the best of all worlds: I could get an MD and a PhD.
I was intrigued and wanted to learn more, but had trouble finding someone to answer my questions. My university had recently opened a pre-med advising office, but their expertise was helping students apply to straight MD programs. All of my research advisors were PhDs (who thought doing a dual degree was crazy) and the clinicians I shadowed were MDs (who likely agreed with the PhDs, but I was too shy to ask). In retrospect, I realize I never actually spoke to an MD-PhD until I went on my first interview for the dual degree program. Now, as I am about to graduate from the Weill Cornell/Rockefeller/Sloan-Kettering Tri-Institutional MD-PhD Program, I'd like to try to answer some of the questions you may have when considering an MD-PhD.
First, for the basics. . .
What is an MD-PhD Program? As the name implies, those who complete MD-PhD programs receive both degrees. Typically, the PhDs are conferred in the "hard" sciences – think chemistry and neuroscience rather than anthropology or economics – with the focus on developing future physician scientists. However, some programs do offer graduate degrees in the humanities. There are over 100 programs nationwide that offer combined degrees, 43 of which receive part of their funding through the NIH; these programs are known as Medical Scientist Training Programs (MSTPs).
Logistically, how does the program work? Although the details may vary, the medical training is usually split; students complete their first two years of medical school, then take time out of medical school to complete their graduate training before returning to complete their clinical medical training. The length of the program can vary depending on the amount of time taken to complete the graduate degree, but the average is eight years.
How is this all paid for? Those attending MSTPs have the benefit of having their medical education covered and receive an additional living stipend throughout their training. Yes, you read that correctly – for those in MSTPs, the cost of medical school is covered and you are paid. However, if you're considering this as a debt-free way to get through medical school after which you'll jump ship and open a private practice, recognize that you are giving three or more years to research – on a graduate stipend – rather than getting an actual physician salary three years earlier. Financially, it's likely to be a wash. Of note, student financial support at non-MSTP dual degree programs varies, so is worth investigating.
Now, for the harder questions. . .
Who should consider an MD-PhD program? The goal of the MD-PhD training is to prepare the next generation of physician scientists. In theory, physician scientists follow something like the 80/20 rule, with 80% of their time spent doing research on a specific disease and 20% seeing patients with that disease that can then inform their research. If this is a program for you, you should read that last sentence and be thinking, "if only we could have more than 100%. . ." Ok, maybe not, but you should have both research and patient care amongst your career goals. If you would rather do one or the other, save yourself the time (and suffering) and go for a single degree. Personally, I had seen the shortcomings in our understanding of psychiatric disorders and wanted to both care for patients with mental health issues and contribute to our understanding of these complex illnesses.
Do I really need both degrees? The answer to this depends on your career goals and on whom you ask. There are certainly MDs who do excellent research and PhDs who make amazing contributions to the medical field. You obviously can't see patients with a PhD in basic science but you can always collaborate with medical colleagues on translational projects. However, MD-PhD training provides a unique perspective, enabling you to ground your scientific questions in relevant clinical problems. In essence, you can serve as a bridge between the two worlds of science and medicine.
What are the benefits of being in an MD-PhD program? Strictly speaking, you might not need both degrees, but being part of an MD-PhD program brings with it a number of benefits, both personally and professionally. For those who want to combine careers in science and medicine, you couldn't ask for a better training environment. While some benefits of the program are obvious – you get both clinical and scientific training, there is the financial assistance – there are others that you may not read about on any website. Being in the dual degree program gave me a strong sense of community. You have the opportunity to be in a training program with like-minded individuals. I have great respect for my classmates graduating with MDs and am good friends with many of them, but there is an extra connection among like-minded MD-PhD students. As an MD-PhD student, I also had opportunities for networking and career counseling, from attending regular lunches with faculty physician scientists to participating in national conferences. As I have gone through the process of applying to residency programs, being an MD-PhD has opened doors and given me a competitive edge I might not have had otherwise.
What can I do with an MD-PhD? The sky's the limit. Actually, the sky's no limit – Robert Satcher, MD-PhD, has been to the International Space Station. While the goal of the program is to train physician scientists, actual career paths of program graduates are diverse and opportunities are everywhere. While one study showed over two-thirds of alumni were employed in academic medicine, some go into industry and others choose private practice or consulting. In academics, the majority (82%) were involved in research, two-thirds spending at least half of their time doing research. MD-PhDs are well-suited for leadership positions in academics and industry, be that as deans of medical or graduate schools, CEOs in the health industry, or serving as surgeon general.
What if I think this might be the path for me, and I'm interested in learning more? The AAMC has a website with additional information, including a list of all medical schools with MSTP programs. They also include a list of summer undergraduate research programs geared to those interested in pursuing an MD-PhD. In addition to exposing you to top quality research, these programs provide the opportunity to establish mentors that can help guide you along your next steps.
Would you do it again? Yes, absolutely. But please don't make me repeat the third year of medical school…
References
Association of American Medical Colleges. MD-PhD Dual Degree Training. https://www.aamc.org/students/research/mdphd/. Accessed 3/31/14.
Andriole DA, Whelan AJ, Jeffe DB. Characteristics and career intentions of the emerging MD/PhD workforce. JAMA : the journal of the American Medical Association. Sep 10 2008;300(10):1165-1173.
Brass LF, Akabas MH, Burnley LD, Engman DM, Wiley CA, Andersen OS. Are MD-PhD programs meeting their goals? An analysis of career choices made by graduates of 24 MD-PhD programs. Academic medicine : journal of the Association of American Medical Colleges. Apr 2010;85(4):692-701.
National Instituate of General Medical Sciences. Medical Scientist Training Program. http://www.nigms.nih.gov/Training/InstPredoc/Pages/PredocOverview-MSTP.aspx. Accessed 3/31/14.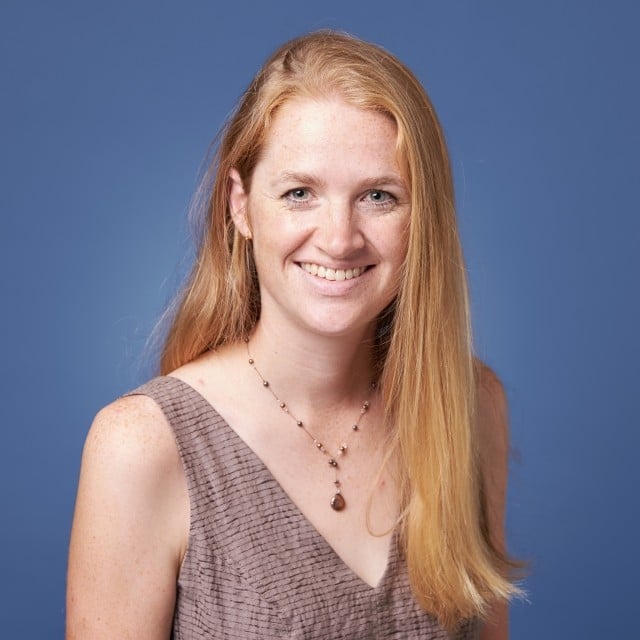 Megan Riddle, MS MD Ph.D., is board certified in both adult psychiatry and consult liaison psychiatry. She attended Western Washington University and received a Bachelor of Arts in Spanish with minors in Latin and English before deciding she wanted to pursue a career in medicine and research. She received a Master's in Biology at Western Washington University with an emphasis in genetics and then went to Weill Cornell Medical College where she earned a medical degree as well as a PhD in neuroscience. She completed her residency training in psychiatry at the University of Washington, where she was chief resident, before completing a fellowship in consult liaison psychiatry, also at the University of Washington. She is currently a Courtesy Clinical Instructor with the University of Washington Department of Psychiatry and Behavioral Sciences and enjoys teaching and supervising residents.