Last Updated on June 27, 2022 by Laura Turner
The first thing you notice about Paul Rockar, Jr., PT, DPT, MS, is his energy. Focused and friendly, he speaks enthusiastically about his chosen profession, using his hands to punctuate the points he's making.
Those hands have not only helped patients function more comfortably for the past 30 years, but also have written textbooks, taught classes, and helped shape policy as President of the American Physical Therapy Association. So his favorite aspect of his career as a physical therapist comes as no surprise: "It's not a 'stand back and watch profession', its a hands on profession," he told Student Doctor Network at the 2014 UC Davis Pre-Health Conference last fall.

Rockar says he "started out in sports", first earning a BS in Physical Therapy from the University of Pennsylvania, 1975, then an MS in Orthopedic and Sports Physical Therapy from the same institution in 1981. Years later, he went back and earned a Doctor of Physical Therapy Degree from Temple University. He has served as CEO of UPMC Centers for Rehab Services, a large national network of community-based comprehensive outpatient rehabilitation services, affiliated with the University of Pittsburgh School of Medicine. This balance between practical physical therapy and administrative/policy work gives Rockar a unique insight into the changing face of rehabilitation science, especially under healthcare reform.
"In clinical practice, we are seeing changes [due to healthcare reform] from an integration, coordinated-care standpoint, and at the same time, we feel [physical therapists] have some opportunities coming out of healthcare reform," he says. "We see non-physician care providers at the highest level, providing care either collaboratively or on their own; that other practitioners are realizing that we are a first step. All 50 states and the District of Columbia have some form of direct access to physical therapy care, either directly to a PT or by referral by a physician, and within these guidelines we can go in and initiate our care, and be part of the team and report that care back to the primary care provider or specialist." Rockar cautions that while these changes bring great opportunity, they also require rehabilitation specialists to "change some things about the way we work."
This obviously affects today's physical therapy students, who are training to take on new roles in the current healthcare landscape. When we spoke with Rockar, he'd just come from an educational leadership conference, which he left feeling confident about the way physical therapy students are being trained. "I think all programs are moving in the direction that we have to train people who are highly evidence-based in their practice decisions, and at the same time (are receiving) clinical education, (so that they can) translate the evidence-based research into the clinical setting."
He also encourages physical therapy residency programs, for post-graduates to hone speciality skills and develop relationships within the field. "We have individuals who are coming to us knowing they want to specialize in an individual area – sports, neurological, pediatrics, etc – and these residency programs are designed to give further, intensive didactic training above and beyond the entry level, as well as some mentoring with somebody who has expertise and advanced skills in that area," he explains. "Subsequently, when they complete this training, they can go sit for an exam to get a specialty certification in that area, and we're pleased to know that we then have those individuals who can do that same service, that mentoring process, for others."
For students on the fence about a rehabilitation science career, Rockar suggests observing working professionals in the field. "Go out and experience firsthand what you might want to do in the future. Go to clinics, see care being given, so you can see what it looks like."
Being interested in physical therapy isn't the only requirement, however. "You need to be able to handle the academic environment and the didactic work, but as a profession, we not only have manual work, but we also have a lot of mental work and clinical decision making," he says.
Most importantly, aspiring physical therapists need an innate sense of empathy. "We are often seeing people at the lowest point in their lives," Rockar explains. "They don't know what the next day is going to hold for them, because of some loss or impairment – they had a stroke, or have Parkinson's, or they fractures a shoulder, or they have low back pain that required surgery…They are often down, and need to be motivated. We need to educate and teach them, but motivate them as well. So we have to have that compassion, and the right demeanor to get this done."
Speaking with Rockar, it's clear that the field of rehabilitation science is rife with possibilities for the right kind of student – those who possess strength and kindness, physical knowledge and intellect, and the ability to touch their patient's lives in the most literal way.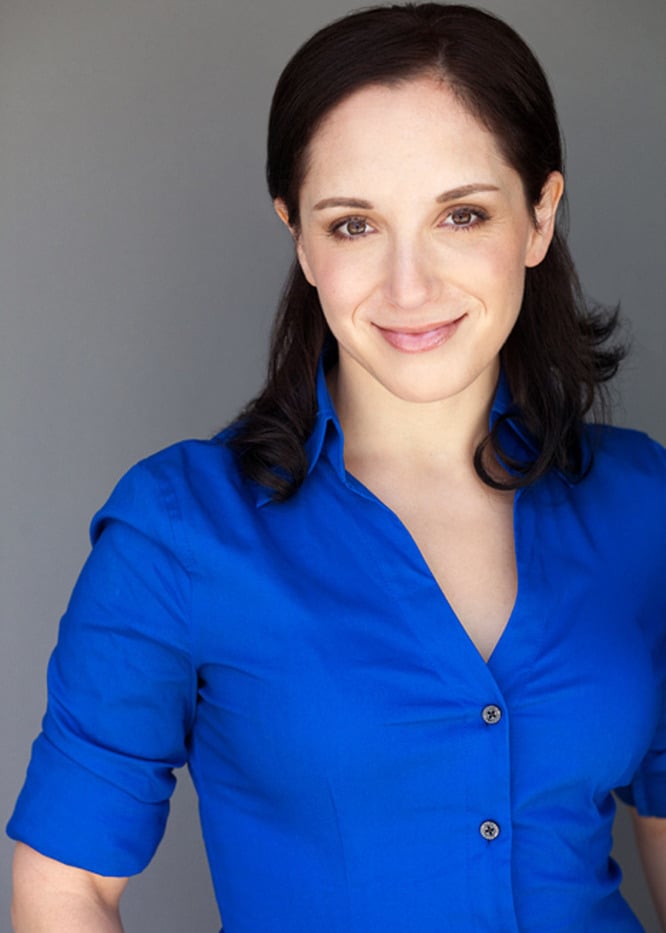 Suzanne Barston is a Chicago-based writer and journalist specializing in the areas of healthcare and science.