Last Updated on June 26, 2022 by Laura Turner
In 2014, the American Association of Medical Colleges announced that the MCAT 2015 would be the first of a new kind of admissions tests to assess the fitness of students to enter into medical school. However, this announcement has caused an understandable amount of anxiety among students who must get through this exam in order to achieve their dream of getting into medical school.
This article covers some of the most important changes in new MCAT–and what they will mean for potential medical students.
The MCAT in Context: A History of Admissions Testing for American Medical Students
Students who are stressed over the rigors of the MCAT might take comfort in knowing that generations of American doctors before them also stressed over admission exams for medical school.
During most of the history of American medical education, there were no such admissions tests. Then came the publication of the Flexner report, which was written by Dr. Abraham Flexner and called for reforms in the methods of American medical education. Among them, he advocated for standardized medical education among the different medical schools, an education to be based on physics, chemistry and biology. He also believed that it was important to standardize the methods by which medical schools selected students who would be able to successfully train as doctors.
In answer to the reforms called for in the Flexner Report, American medical colleges came up with the predecessor to the MCAT, which was known as the Moss Test or Scholastic Aptitude Test for Medical Students (SATMS). This test had 6-8 sections and tests a battery of skills, including reasoning, memory, logic, science knowledge, and reading comprehension. It was the beginning of standardized testing as part of admission to medical school.
It was in 1948 that MCAT acquired its current name, and it continued to change and evolve in small ways over the coming decades. In 1992, passage-based questions were introduced to help schools measure students' abilities to integrate and apply new information and use the critical thinking skills they would need in medical practice.
The next major change came in 2007, where the test went from being paper- to computer-based and began to be offered more times a year. Thus, this new change, when seen in its historical perspective, is simply a part of the ongoing adjustments that medical schools have made over the past decades to reflect changes in health care itself.
Knowing what the structure of the MCAT looks like ahead of time can help students feel more comfortable on test day.
A Breakdown of the MCAT Sections
The MCAT is divided into four different sections:
Foundations of Living Systems
Foundations of Biological Systems
Foundations of Behavior
Scientific Inquiry and Reasoning Skills/Critical Analysis and Reading Skills (CARS)
The first three sections of the test will cover the fundamental ideas and knowledge of biology, chemistry and physics that students need as a basis for their medical career, as well as skills like scientific reasoning, problem-solving and critical thinking skills and analysis of research design and execution.
The CARS section of this test will measure students' verbal reasoning skills and test their abilities to integrate, analyze and react to new information.
Specific Characteristics of the MCAT Students Should be Aware Of
There are six important characteristics about the new MCAT that students should be aware of. These include:
Increased Topics – On top of the 8 semesters of chemistry, biology and physics that the MCAT previously required, there will now be three extra semesters' worth of biochemistry, sociology and psychology. There will also be an increased integration of these subjects, making it a more cross-disciplinary test.
Longer Test Length – One aspect of the test which can be very important for students to keep in mind is that the new MCAT is much more of a testing marathon than it was in the past: whereas before, the 144 questions could take around 3 hours to complete (on average), the 230 questions of the new test can take anywhere from 5 to 6 hours.
Different Testing Scale – Another major change that the MCAT 2015 has undergone is in how it will be scored–and this is obviously of paramount interest to students! The test now has four sections, each of which will receive a score of between 118 and 132, for a total possible score of 528. It is predicted that that median score will be around 500.
This new scale is important because it emphasizes the center of score ranges instead of the top one-third. This is designed to call attention to students who might otherwise be overlooked but who might have other important qualities which can make them well-rounded, capable doctors.
New Skills Needed – While both the previous and the new MCAT are based on both knowledge content and the application of that knowledge, there are new cognitive skills sets which need to be mastered in order to do well on this test, and students are expected to be familiar with research design, graphic analysis and interpretation of data.
A More Realistic Approach – This new MCAT was designed to mimic–as much as possible–the skills needed not only to succeed in medical school but to succeed in clinical practice once medical students become physicians.
Changes in CARS Section – As part of the increase inter-disciplinary nature of the MCAT, there will be changes made to the CARS section of the test: there will still be passages on the test, but they will be selected from the humanities, sociology and psychology in order to encourage a broader knowledge base.
The first wave of students took this test in spring of 2015. US News and World Report did a survey of these students to find out about their impressions of the changes made for the MCAT 2015. Overall, what it found was that the aspect of the test which struck students most heavily was the length of time and around one-third found that they experienced fatigue before the end of the test. However, 58% reported that the test format was easy to navigate.
There have been more formal mechanisms put into place to assess how well these changes in the MCAT correlate to real-life performance: over the coming years, 17 medical schools will be collecting data on MCAT scores in an ongoing study on how well they relate to success in medical school.
Why These Changes Were Implemented
Since the conception of the MCAT predecessor in the wake of the Flexner report, the purpose of these admissions tests has been to vet the students who are going to do best as physicians in training. According to the AAMC, the changes in the MCAT were based on information and concepts which surveyed medical schools cited as being the most important to future success of their students (a greater emphasis on biochemistry, for instance, was a commonly cited need among the surveyed schools).
"For the past 80 years, the MCAT exam has been a valuable prediction of students academic success in medical school," noted AAMC President Daniel Kirch. "The new test will allow medical school admissions officers to more effectively select the students who will help meet their institution's goals."
This issue should be looked at more broadly, however. Another reason for these changes is to improve the process by which medical school administrators can recruit and produce physicians who can think and treat their patients in a holistic, culturally competent manner. These changes in the MCAT thus reflect important changes in healthcare, which itself is striving to become more technological, money-conscious, accessible, and culturally competent, making it also increasingly complex.
5 Things to Know about the MCAT
According to Kaplan, there are five basic things that students should know when they go in and take this test:
This is not a content-driven test, but a measure of how well students can apply their knowledge to practical problems/situations.
Knowledge needed for this test is based on 2 semesters each of physics, general chemistry, organic chemistry and biology (plus the three extra semesters previously mentioned).
The format of the test, with its passage-based questions, help to measure how well you can integrate and analyze/assess new knowledge.
The skills needed to achieve a good score on this test mimic the skills new physicians will need upon entering clinical practice.
Success on the MCAT is a reliable predictor for success in medical school, Kaplan reports
The takeaway here is that the new MCAT differs significantly from its predecessor and requires more from the students who are taking it, not only in terms of knowledge base, but also in terms of critical thinking, reasoning and other skills that will help them to not only succeed in medical school but also become more competent, caring physicians who are also more capable of dealing with the complexities of modern medical care.
References
Barrow-Smith, D. Prospective Medical Students Weigh in on the New MCAT. US News and
World Report. 2015.www.usnews.com/education/best-graduate-schools/top-medical-schools/articles/2015/05/26/prospective-medical-students-weigh-in-on-the-new-MCAT
Countdown to MCAT 2015: AAMC Announces New Resources and Score Scale. American
Association of Medical Colleges. 2015.
MCAT 2015: What the Test Changes Mean for You. Kaplan. 2014.
What Do I Need to Know for the New MCAT 2015? Kaplan. 2015.
What is on the MCAT Exam? American Association of Medical Colleges. 2016.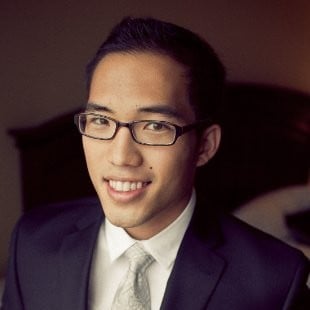 Brian Wu, MD, Ph.D., MNM, graduated from the University of Maryland with a Bachelor's of Science in Physiology and Neurobiology, and graduated from the Keck School of Medicine (University of Southern California) with an MD with a focus on holistic care and treatment. He currently holds a Ph.D. in integrative biology and disease for his research in exercise physiology and rehabilitation.