Last Updated on August 3, 2022 by Laura Turner
Even the most confident and competent students feel anxiety as Match Week approaches: "What if I don't match?" While most medical students will match to a residency position on Match Day, for around 1000 residency applicants each year, the news on Monday of Match Week is disheartening. For students who did not match, the first step is the Supplemental Offer and Acceptance Program or SOAP.
Familiarizing yourself with the SOAP process, although it will likely prove unnecessary, may soothe some of your fears and help you proceed calmly and confidently with the next steps if you receive the unfortunate news that you did not match to any residency program.
Read through this infographic so you can prepare for the worst while hoping for the best!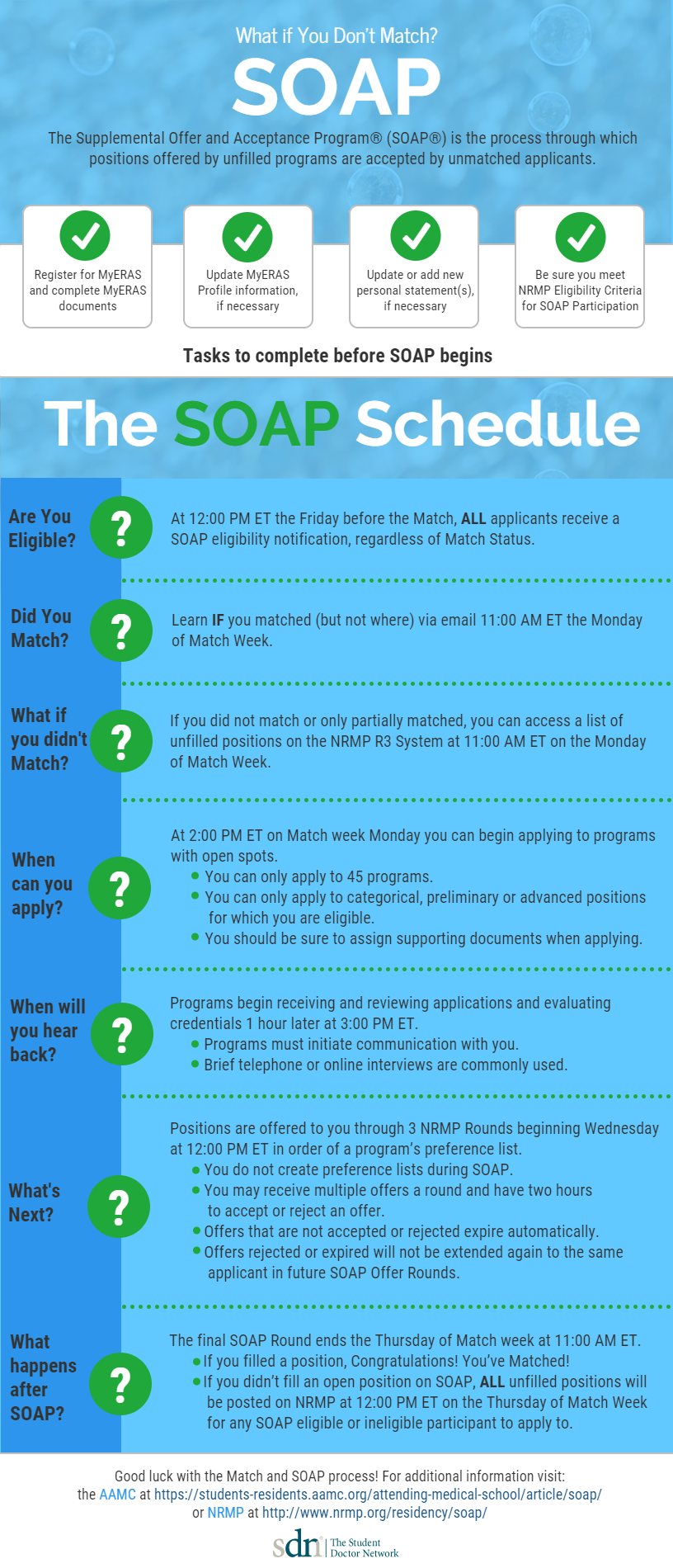 Learn more about the history of the Supplemental Offer and Acceptance Program (SOAP) as well as match week experiences: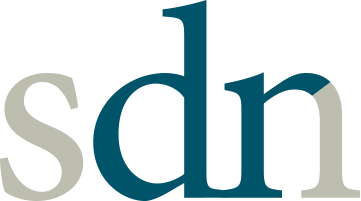 We've been on the Internet for over 20 years doing just one thing: providing health career information for free or at cost. We do this because we believe that the health education process is too expensive and too competitive. Many people and organizations have built their businesses making money on students who are desperate for any opportunity to become a doctor.
We believe that all students deserve the same access to high-quality information. We believe that providing high-quality career advice and information ensures that everyone, regardless of income or privilege, has a chance to achieve their dream of being a doctor.
SDN is published by the Health Professional Student Association, a nonprofit educational organization.