Last Updated on August 25, 2022 by Laura Turner
Curious about the optometry school application process? Check out our infographic below to see the steps you need to take to be accepted to optometry school. For more details, check out How to Get Into Optometry School, a free publication from the Health Professional Student Association, publishers of SDN.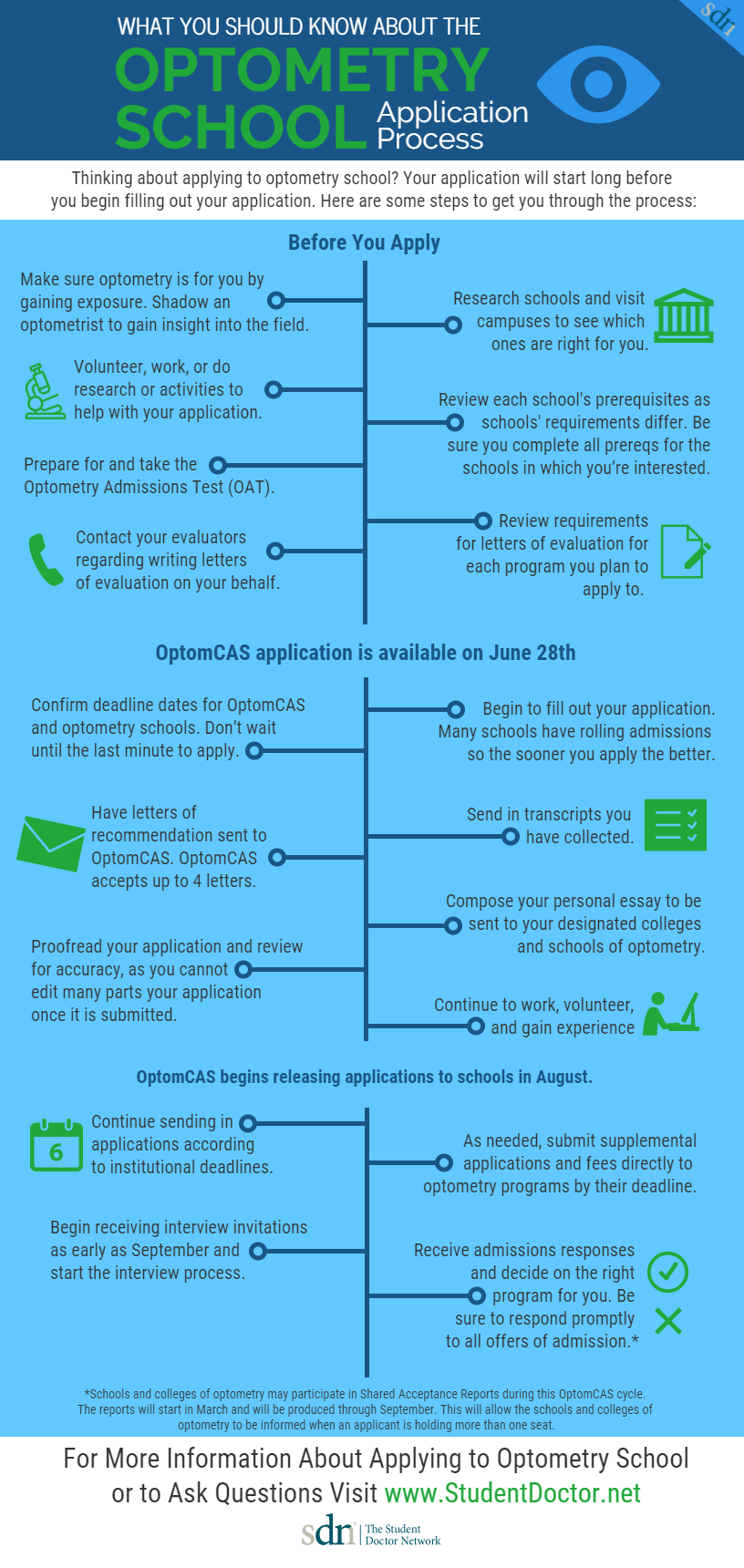 Curious about what is happening behind the scenes of an admissions office? SDN's article "While You Are Waiting" breaks down what admissions offices are doing throughout the admissions cycle.