Last Updated on June 26, 2022 by Laura Turner
Medicine is a vast field comprised of specialties so different that it's hard to believe they stem from the same core training. Once you've made the important decision to pursue a career as a physician, you must then begin the process of sifting through various medical specialties to identify your own interests. But with limited or no training, you might ask what steps you can take to begin narrowing down your options. Whether you are in high school, college, or have already begun medical school, consider these options as you begin exploring the various medical specialties:
1. Spend several hours over several weeks shadowing in a clinic
Shadowing is perhaps the most obvious way to gain clinical exposure to a particular area. Shadowing typically involves following a physician during his or her clinic hours with the aim of understanding what kinds of cases he or she sees, how cases are handled, and other details about that particular job. During your medical school years, shadowing can generally be easily arranged with physicians who work within the hospital network that your program is affiliated with. During your undergraduate and high school years, shadowing may be most easily arranged through any social contacts you might have. In addition, some undergraduate institutions (especially those that are associated with a medical school) have contacts through their pre-medical advising offices.
2. Volunteer in a hospital department or clinical setting, preferably over several months (or longer) 
For high school and college students, volunteering is a fantastic way to gain early, broad exposure to medical specialties. Some hospitals allow students to select a department in which to volunteer, while others place volunteers in different departments as the need arises. (For younger students, there are often more restrictions as to what kinds of clinical experiences you can have.) No matter what department you end up in—or whether you volunteer in an inpatient hospital setting or an outpatient clinical setting—seek out a volunteer position that allows you long-term contact with one or more medical specialties in order to gain a more complete picture of how each specialty functions.
3. Contact practicing physicians in your specialties of interest, and arrange a meeting 
Depending on your schedule, it may not be feasible for you to adequately explore all of your medical specialties of interest through shadowing or volunteering. If you find that your clinical experiences don't cover all of your interests or allow you time to gain a complete picture of each potential career, consider seeking out physicians who are practicing in your areas of interest. Then, ask to meet. In each conversation you have, seek to understand what that physician's duties are, what he or she thinks are the best parts of the job, and what parts he or she wishes he or she could change. Ask yourself if you could see yourself living the lifestyle described by your contact. If you find his or her specialty particularly interesting, be sure to ask if you can contact him or her in the future regarding shadowing or volunteering opportunities.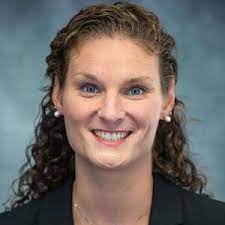 Cassie Kosarek, MD is a professional tutor with Varsity Tutors, a live learning platform that connects students with personalized instruction to accelerate academic achievement. She earned her Bachelor of Arts from Bryn Mawr College and was a member of the Class of 2021 at the Geisel School of Medicine at Dartmouth College.