Last Updated on June 26, 2022 by Laura Turner
Dr. Adigo Atabo, BM BS BMedSc(Hons) MRCS MIH FWACS(Plastics) IFMCP, is the founder and Medical Director of DoctorFunctionalMedicine.com, and organiser of the Functional Medicine UK Practitioners Group.

After receiving her medical degree from the University of Nottingham (2002), Dr. Atabo initially trained in Plastic Surgery in the NHS, before moving into Functional Medicine. She is an Institute of Functional Medicine Certified Practitioner (2016), with a keen interest in managing neurodegenerative disorders using a multimodal nutrition and lifestyle approach.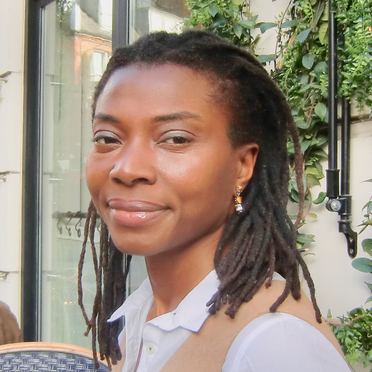 When did you first decide to become a doctor? Why?
Growing up, I remember being concerned when members of the family were ill. I wanted to help them get better. Conversely, I also remember noticing people in excellent health. I found the glow of health appealing, so much so that I paid attention to eating well and exercising from an early age. Choosing to study medicine was a natural progression.

How/why did you choose the medical school you attended?
For most of my secondary school education, I attended boarding school. I enjoyed the collegiate nature of school life. I was attracted by the campus arrangement at The University of Nottingham which emulated my experience at school. The location was also appealing. Being based in the Midlands meant travelling home to visit family in London would be an easy affair.

What surprised you the most about your medical studies?
Prior to attending university, I imagined myself sitting in a library late into the night, working through a pile of textbooks, researching subjects as the principle way of learning. In medical school, the learning style was more prescriptive due to the high volume of material that needed to be covered.
It was not until I was studying for a Masters degree in International Health that I had the opportunity to learn principally by digesting a large body of material and extracting cogent threads of information during the process of essay writing. Now, my work as a Functional Medicine Specialist is very investigative, more in line with the original idea I had of what studying medicine would be like, though the pile of books has been replaced by a laptop computer.

What information/advice do you wish you had known when you were beginning your medical studies?
When I compare my emotional state now to when I started medical school, I am more open and accepting. The change has come about through extensive training in mindfulness practices using self-inquiry and Nonviolent Communication. I would like to have found these practices earlier; I think they would have allowed me to be more present and less fearful during medical school and in my early career.

Why did you initially decide to specialize in plastic surgery?
I loved the finesse with which the plastic surgeons I observed handled their instruments. The tissue handling was precise and delicate. The combination appealed to my practical nature, my love of detail, and my enjoyment of working with care and attention. Once I encountered plastic surgery, all other specialties paled into insignificance.

Why did you decide to specialize in functional medicine?
Partway through my training, I had a sense that a career in plastic surgery was not a good fit for me. I considered changing career and leaving medicine altogether. I attended an alternative careers conference for doctors and came away with the conviction that the fork in the road at which I stood was an opportunity to move closer to my core. My guiding principle in moving forward was the question, "What is it that interests me?" Nutritional Medicine was one of the answers that surfaced.
I searched for opportunities to train in Nutritional Medicine, and could find nothing in the United Kingdom that was recognised for Continuing Medical Education (CME). In my search for a way forward, I came across a conference in the US, entitled Food is Medicine, that was organized by The Institute for Functional Medicine and fully accredited for CME points. At the conference, I learned that Nutritional Medicine held a place within a wider framework called Functional Medicine. The systems biology approach of Functional Medicine resonated with me. In response, I decided to retrain to become a Functional Medicine Specialist.

Has being a functional medicine practitioner met your expectations? Why?
Unlike in the US, where the number of Functional Medicine practitioners is in the hundreds, where Functional Medicine is taught in a number of medical schools, and where there is a center of excellence in a leading academic institution – The Cleveland Clinic Center for Functional Medicine – in Britain, there are only a handful of doctors practising Functional Medicine. When I completed my certification with the Institute for Functional Medicine, I was surprised to discover that I was only the joint first doctor to do so in the United Kingdom.
With no well-trodden path to follow, practising Functional Medicine has been a journey of exploration. Any expectations I had were shadows of the model of care I was used to delivering in hospital medicine within the National Health Service. Working as a Functional Medicine specialist has necessitated a paradigm shift away from the traditional model of care in which tens of patients are processed each day. The multimodal systems biology approach makes a lot of sense to me in terms of what health is. Seeing people get better from chronic disease is remarkable to me. I'm still delighted every time I have a follow-up appointment and see improvement.
It's a lot of work. I never knew that I enjoyed biochemistry, but the whole idea of systems biology is that everything is connected to everything else. When you're looking for specific links, the topic ceases to be abstract: it's not about learning the citric acid cycle for the sake of it. I'm a lot more enlivened coming back to biochemistry in this way.

What do you like most about being a functional medicine practitioner? Explain.
Each patient brings new learning. I appreciate the opportunity to drill down and cement my understanding of various parts of systems biology. Also rewarding is the extent to which I get to know my patients. A first appointment typically lasts for two to three hours. I come away with a well-rounded sense of the person, distinct from the disease. The relationship continues over time. I enjoy the satisfaction of seeing symptoms improve, and of offering ongoing care and support.
With the thorough approach of functional medicine, which requires you to go back and take a history from birth and to chart a timeline, you see more of the totality of the person. There's more of a human-to-human connection. You become close: there's a palpable sense of trust in that relationship. Functional medicine is not a snapshot intervention. It's a process of change over time, because a lot of the interventions we use focus on lifestyle, diet, and supplements. It requires that you work with people over time.

What do you like least about being a functional medicine practitioner? Explain.
My biggest challenge is the time it takes to work through the details of each case. I am continuously refining the way I work with the aim of creating a sustainable model of care, whilst preserving the highest of standards.

What's your typical work-week like?
Usually, I work six days a week. Typically, I spend one day with patients. The rest of the time I spend researching, writing reports, and performing administration.

Tell me more about how you started DoctorFunctionalMedicine.com
As inferred above, Functional Medicine is in its infancy in Britain. There is currently no provision for Functional Medicine care within the National Health Service. Therefore, I practise entirely within the private sector. Starting DoctorFunctionalMedicine.com provided me with a vehicle to meet the patient-driven demand for a Functional Medicine approach to chronic disease.

What do you like most about running DoctorFunctionalMedicine.com?
Autonomy is the biggest appeal. I restrict patient numbers to allow me the time to perform a thorough assessment, which I find very satisfying.

What do you like least about running DoctorFunctionalMedicine.com?
Time is what I appreciate most, but time is also my biggest challenge. A thorough approach means that the turnaround time for reports is longer than I would like, which disheartens me. I am working to find the right balance between patient throughput and processing time.

On average: How many hours a week do you work? How many weeks of vacation do you take?
Currently, I work an average of sixty hours a week. It is early days with respect to establishing DoctorFunctionalMedicine.com. I am dedicated to putting in the time and energy needed to create a sustainable practice. At this stage in the journey, vacations are not a priority. However, over time, I am committed to dialing back the number of hours I am currently working.

How do you balance work and life outside of work?
A daily practice of Ashtanga yoga and tending to my vegetable garden are the main ways I take respite from work.

What types of outreach/volunteer work do you do, if any?
I participate in community events to share nutritional education, including a radio interview, speaking at a family day out, and standing at food fairs and festivals.
To nurture the community of Functional Medicine practitioners, I run the peer group called Functional Medicine UK Practitioners. We meet regularly to share learning and network.

From your perspective, what is the biggest problem in health care today?
Between seventy and eighty percent of chronic diseases are preventable. A greater investment of time and resources into promoting healthful eating, exercise, and stress management, and using these modalities as therapy, would reduce the national and global burden of disease and bring spiralling health care costs under control.

Where do you see medicine at large in five years?
Patient-driven demand for a systems biology approach to health care, catalysed by the Internet, social media, and government budget cuts, will herald a sea change in the management of chronic disease, bringing Functional and Lifestyle Medicine approaches to the fore.

Where do you see Functional Medicine in five years?
I would like to see Functional Medicine become a recognised specialty in Britain, taught in medical schools, with formalised postgraduate training opportunities.

What is your final piece of advice for students interested in pursuing a career in Functional Medicine?
Until Functional Medicine becomes a mainstream specialty in Britain, it may be advisable to follow a recognised postgraduate training route, before entering Functional Medicine, to provide a framework of support around you in the early years of your career. Along the way, nurture your interest in Functional Medicine by taking continuing medical education-approved courses, currently only available in the US. Obtain some form of qualification in Functional Medicine, such as the Institute for Functional Medicine Certified Practitioner (IFMCP), as a mark of your competence.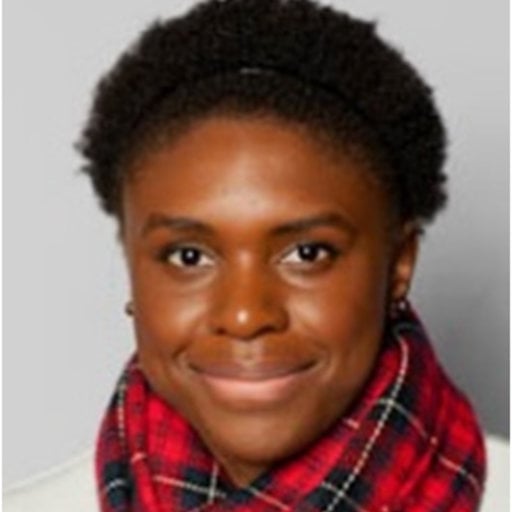 Gloria Onwuneme is a graduate of the University of Nottingham School of Medicine.