Last Updated on June 26, 2022 by Laura Turner
I began my first job when I was just 12 years old (don't worry, I had a work permit from my school!). It was natural for me to want to start earning my own income and save money for eventually purchasing a car. I continued to work through high school and on into college. I worked two jobs to pay for my tuition, housing, and living expenses. It wasn't always easy, but providing for myself gave me a sense of pride and encouragement that I could achieve whatever I set my mind to. Although I wasn't fully aware of it at the time, having this sense of determination shaped my personality and defined who I was. Eventually, sharing these experiences with medical school admission committees helped to convey my most desirable qualities as an applicant: responsibility, work ethic, perseverance, and strength.
With over 53,000 applicants to medical school each year and an approximate 40% acceptance rate, it is crucial to distinguish yourself as an applicant. It is far too easy to be another name or application in the crowd. Your grades and MCAT score are significant factors when it comes to your application, but medical school admission committees are looking for something more. They are looking for you to demonstrate why they need you. How are you going to make an impact at the school? What sets you apart? Why should they pick you out of the thousands of other qualified applicants?
Although it sounds difficult to separate yourself from the other applicants, with enough introspection and some planning, you can most certainly accomplish this feat. Let's discuss several ways you can establish your own 'personal brand' when applying to medical school.
Know yourself.
Likely the most important aspect of defining who you are to admissions committees is to first know it yourself. This doesn't mean you have to take a personality test, but take some time to think about the things that are most important to you. What values have you learned and upheld throughout your life? For me, those values were family and working for the things I wanted. For some, that may be teamwork from a life in sports, or diligence from being at the top of their class, or resilience from overcoming various hurdles in their lives.
The point here is to analyze your own life, and identify the things that are most important to you. If you are at a loss, ask your family or friends. Those who know you best are often able to quickly recognize your most distinctive qualities.
Do things that continue to define you.
Once you have identified the characteristics that have shaped your life and who you are, then think of the activities or experiences where you demonstrate those qualities. You can either build on these or participate in new activities to emphasize your strengths to medical schools.
For instance, if you are someone who has always found a passion for teaching, then you can expand your teaching experiences or find new ones. Perhaps you've thought about starting your own tutoring organization. Now is the time to do it. If you have valued teamwork by playing volleyball your whole life, maybe you can volunteer as a youth coach. Telling medical schools that you possess various qualities is one thing, but the point is to really show them through your activities. That is why it is critical for you to think about who you are as a person and find the extracurricular activities that suit you.
Of course it is still important to have shadowing, clinical experiences, and research when applying to medical school, but you can be creative when deciding what other activities will be listed on your application. Do something that you are passionate about and reflects who you are as a person.
Spell out your 'brand' in your application.
After you have identified and cultivated the characteristics that define you, the next step is to bring them out in your application. There are two main ways to accomplish this: your personal statement and the activities section of your application. The personal statement especially is your chance to illustrate these important characteristics to the admissions committee. You can also highlight the activities that define you in the experiences section.
The most critical part of developing your story in your application, again, is to show the admissions committee that you possess certain qualities, rather than tell them. Consider the two examples below:
'In the research lab, I developed persistence and determination by having to repeat failed experiments and create new solutions.'
'Although each failed experiment delayed my research, I continuously developed new methods and designs, and was able to present my findings to my peers at the research symposium'.
In the first example, the writer tells the reader that he has 'persistence and determination'; however, in the second example, the writer shows that he has these same characteristics by describing the situation and presenting the final outcome. This is how you should present your story to the admissions committees through writing in your application.
Finally, the interview.
Knowing yourself and what defines you will most likely come out during your interview. This is your chance to personally demonstrate these qualities to the admissions committee. The goal of the interview is to be yourself, and use your own personality and attributes to convince the school that they need to have you as a future student.
Although you should talk about your unique qualities, remember it is important to discuss other aspects of your life and application as well. For instance, if you play the piano, you shouldn't only talk about this, but allow for discussion of your other activities such as research, clinical work, service, etc.
Now that you have an idea of how to develop your own 'brand', let's see how some people have put it all together in their application and presented themselves to admission committees.
Applicant #1
This applicant grew up in an impoverished area of Los Angeles. Instead of focusing on what he didn't have growing up, he focused on what he has achieved given his circumstances. For instance, he described his limited high school education and subsequent successful transfer to UCLA with a full scholarship.
By telling his story and focusing on the positive outcomes from his difficult upbringing, the applicant demonstrated perseverance, motivation, and strength.
Here is an excerpt from his personal statement so you can see how he conveyed his characteristics:
'At my high school, it was the norm for students to not go to college or drop out of school altogether. In order to improve my academic standings, I took the public bus to library tutoring hours, sought help from my teachers, and studied instead of going out with friends. Before I knew it, I was graduating at the top of my class and for the first time, had confidence in myself that I could be successful in college.'
Applicant #2
This applicant was a ballerina throughout her life. She really developed her 'personal brand' as she wove a story of a challenging ballet recital throughout her personal statement and used this as a framework to illustrate how she approaches other situations in life.
Her ability to apply her life-pursuit of ballet in her personal statement emphasized her adaptability, determination, and creativity.
Here is an except to see how she emphasized her 'brand':
'With my fractured ankle still healing, I carefully put on my ballet slippers. I grimaced from the sharp pain as I rose to my feet, but soon, the movements began to come natural. Although, I knew my normal poise was absent and my legs staggered a bit, I danced across the stage and held my head high as I realized I had the ability to overcome a devastating injury.'
Applicant #3
This applicant visited many different countries and spent time volunteering abroad. He shared his diverse experiences in his personal statement but also illustrated how his time there strengthened him as a person. Check out an except from his personal statement where you can see how:
'Here I found myself thrown into a crash course in maturity and professionalism, working to earn the respect of students and colleagues as the youngest teacher, while balancing two other distinct roles simultaneously: English tutoring and residential advising.'
Although it may not seem like it, everyone applying to medical school has a different story to tell. The most important thing you can do is identify the characteristics and qualities that truly define you, and use these attributes to develop your own narrative.
So whether you have put yourself through college, or played sports, or mastered a musical instrument, take some time to distinguish yourself amongst the thousands of applicants by establishing and emphasizing your 'personal brand' to medical schools.
Reference:
FACTS: Applicants, Matriculants, Enrollment, Graduates, MD/PhD, and Residency Applicants Data – Data and Analysis – AAMC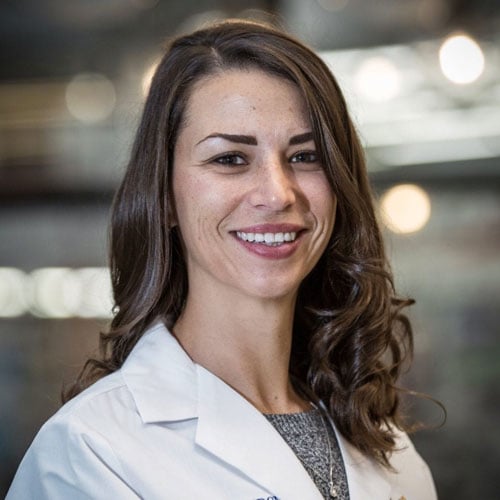 Renee Marinelli, MD, is a primary care physician and serves as the Director of Advising with MedSchoolCoach. Renee has extensive experience mentoring pre-medical students and shares her knowledge of the admission process through individual advising, webinars, pre-health conferences, and blogs. She currently lives in Colorado with her husband and son, and enjoys traveling, hiking and running.