Last Updated on June 24, 2022 by Laura Turner
Madeline called to ask: it's finals week and you're stricken with seasonal depression–what's a med student to do? We feel you, Madeline. Luckily, Aline Sandouk, Nick Lind, Derek Bradley, and Hillary O'Brien are ready to throw open the curtains on their ideas to help. And Jeannet-tello hit us up on our Instagram to find out what she should do about impostor syndrome.
Plus, Dave shares the recent video that UIHC Marketing and Communications unwisely allowed him to be in.
Podcast: Play in new window | Download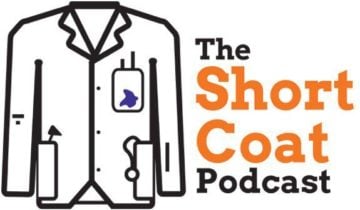 On The Short Coat Podcast, medical students from the University of Iowa and their co-host Dave Etler discuss news, fresh views, helpful clues, and interviews. Hear new episodes on iTunes and the Short Coat Podcast website every Thursday.