Last Updated on June 24, 2022 by Laura Turner
Med School is Expensive…More Than You Know
But what's this? Podcast merch? Dave has a special announcement, what we're going to use the money for (it's not for the show), and how you can get a special offer and help do some good at the same time.
Everybody knows about med school tuition. And then there's the cost of student loans. But there's so much more, and listener Richard wrote in to [email protected] ask: what are the hidden costs of attending medical school? Luckily Dave has a crew of people on hand who've figured that out: Aline Sandouk, Nick Lind, Maddie Mix, and LJ Agostinelli. Get prepared with their list of things you need to spend money on, and a couple things you shouldn't spend on. Another listener, Sarah, would like some idea of what kinds of extracurricular activities med students can get into, and how to find them. We got you, Sarah!
And after pondering what the point is of the case study in medical literature (aside from amusing Dave to no end), the crew takes a pop quiz on weird cases found on the internet.
This Week in Medical News
The Gates Foundation may be throwing it's considerable weight and funding behind reducing maternal deaths in the US.
Podcast: Play in new window | Download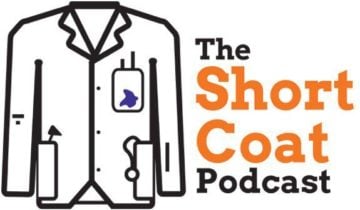 On The Short Coat Podcast, medical students from the University of Iowa and their co-host Dave Etler discuss news, fresh views, helpful clues, and interviews. Hear new episodes on iTunes and the Short Coat Podcast website every Thursday.