Last Updated on December 19, 2019 by Laura Turner
This article is the third in a series on pharmacy careers. In Part 1, we explored a variety of practice settings from Academia to Clinical Specialties to Long Term Care. Part 2 covered the landscape of practice from Managed Care to Pharmacy Law to Veterinary Compounding. We will examine unusual pharmacy careers in this third installment. In this overview of pharmacy practices you might not have considered, you will meet the professionals who are making their mark in the profession and find resources for career exploration and development for those interested in learning more. This article will take us even further from the traditional models of community and hospital practice. We will explore some established but lesser known as well as some emerging areas of pharmacy practice. 
Association Management
Most pharmacists are familiar with at least a few pharmacy professional associations. Professional associations exist at all levels of pharmacy – local, state, regional, and national. Both student and practicing pharmacists serve professional associations such as APhA or ASHP by volunteering their time and talents to support the work of the associations and the profession. Opportunities for volunteer leadership and service abound. Many pharmacists are involved in professional organizations at some point in their careers. There are some pharmacists, however, who have made association management their primary career path, holding leadership positions in professional organizations throughout the country.
Brianna Palowitch PharmD BCGP is the Senior Director of Professional Development for the American Society of Consultant Pharmacists, headquartered in Alexandria, Virginia. In this role, she works with a variety of stakeholders to produce resources like educational materials and policy manuals. ASCP represents pharmacists working in all areas of senior care. It is the only pharmacy association devoted to optimal medication management and improved health outcomes for older adults. Dr. Palowitch leads ASCP's partnership collaborations with other health care organizations to inform ASCP members of clinical and regulatory updates. She also supports ASCP's Virtual Pharmacy Network, which allows pharmacists to contract with senior care pharmacy sites in delivering medication therapy management (MTM). Dr. Palowitch is passionate about the opportunities within senior care pharmacy. She helps to support student and new practitioner initiatives for those interested in caring for older adults.
Like many pharmacists, Dr. Palowitch first became involved with pharmacy professional associations during her time in pharmacy school. "I first became involved in association leadership as a student at Virginia Commonwealth University School of Pharmacy," she shares. As a student association president, she acquired skills in member recruitment, educational programs, budgeting, board reporting, and more. After graduation, Dr. Palowitch moved to the Washington DC area which is headquarters of many pharmacy professional organizations. She began her pharmacy career working in clinical settings, and then transitioned to the ASCP education department after gaining some practical experience.
Pre-existing involvement in associations may be the best pathway to a career in association management. Dr. Palowitch has the following advice for students and pharmacists who are interested in exploring careers in association management. "Get involved with an association that aligns with your passions. Join a member committee and seek leadership positions within to have a better understanding of how processes work. Once involved, network with anyone and everyone! You can also consider associations outside of pharmacy too. I've had pharmacy colleagues work for medical, nursing, and even geography associations! You can still apply your pharmacy background to those practices."
For more information on careers in association management, please visit the Center for Association Leadership.
Medical Marijuana
Another unusual pharmacy career option is to work providing medical marijuana. Laws pertaining to the decriminalization and legalization of marijuana use have been passed in a number of states in recent years. Several states have legalized marijuana for recreational use, while other states have legalized marijuana only for medical use. This map shows the status of marijuana-related laws in the United States. Despite state laws to the contrary, marijuana remains illegal at the Federal level. It is classified as a Schedule I controlled substance. This is one potential barrier in pharmacists' involvement in the provision of medical marijuana.
Still, pharmacists are drug therapy experts and are unique qualified to work with patients' needing access to medical marijuana regimens. The National Community Pharmacists Association cautions that "allowing patients to obtain medical marijuana without consulting a licensed pharmacist could result in harm to the patient. To ensure patient safety, the pharmacist-patient relationship must be preserved for those patients with legal marijuana prescriptions."
Though many states and the District of Columbia have passed legislation legalizing marijuana for medical use, only five have established a role for pharmacists in the dispensing process. The duties and involvement of the pharmacist varies by state. In Arkansas, each marijuana dispensary must appoint a pharmacist consultant. Connecticut permits only pharmacist to apply for and receive a marijuana dispensary license. Minnesota requires final approval of a pharmacist before distribution of medical marijuana to a patient. Pennsylvania mandates the presence of a pharmacist or physician in a dispensing facility whenever it is open to patients and caregivers. New York state also requires a pharmacist to be on the premises and supervise the activities of a marijuana dispensary whenever the facility is open and operating. For more information, please visit the National Community Pharmacists Association medical marijuana advocacy page.
Lauren Ventosa PharmD is a pharmacist who is working on the forefront of medical marijuana dispensing. Dr. Ventosa works for a medical marijuana dispensary in New York state. According to Dr. Ventosa, "marijuana is not recreational in New York and requires a certification by a registered physician before patients can purchase the medical grade products through dispensaries. There are several dosage forms approved for distribution in New York: liquid or oil preparations for metered oromucosal or sublingual administration or administration per tube, metered liquid or oil preparations for vaporization and capsules for oral administration."
For Dr. Ventosa, working in a medical marijuana dispensary has been a great transition from her previous role in community pharmacy. She states, "I got into this line of work because I was looking for a change from chain retail pharmacy. I wanted to get involved in an up-and-coming field that can help patients in a natural way."
According to Dr. Ventosa, the best part of her job is the results her patients have seen from their medical marijuana regimens. "I like how fast my patients are able to see results," she explains. "I have Parkinson's patients who have tremors that disappear, chemo patients who are able to eat again, and pediatric epilepsy patients whose seizures subside. One of the most rewarding parts of my job is seeing patients who have been prescribed opioids for years with no hope of stopping them actually be able to wean off their pain meds entirely. After years of community pharmacy work and seeing how over-prescribed pain medications can be, and how patients struggle to get off them once they take control, it is amazing to see medical marijuana products change the narrative for pain patients."
For students and pharmacist interested in involvement with medical marijuana, Dr. Ventosa recommends doing research on registered medical marijuana organizations. She also advises taking Continuing Education on medical marijuana to help understand the field and how the products work for different conditions. The Pennsylvania Pharmacists Association has a listing of resources that may helpful for those who want to learn more.
Pharmacogenomics
Pharmacogenomics is the study of how a person's genes affect his or her response to medications. Combining pharmacology and genomics, pharmacogenomics is a relatively new science. Development of safe and effective medications and doses tailored to an individual patient's genetic makeup is the end goal. Up until the last few decades, drugs that made it through the drug approval process did so on the assumption of "one size fits all" pharmacokinetics and pharmacodynamics. However, every pharmacist knows that no drug works the same for every patient. It is not always possible to predict which patients will experience therapeutic success and which ones will experience treatment-limiting adverse reactions. Using knowledge from the Human Genome Project, pharmacogenomics researchers are studying how genes affect the body's response to medications. The goal of pharmacogenomics is to develop therapies tailored to treat a variety of health conditions, such as cardiovascular disease, HIV/AIDs, and asthma.
Pharmogenomic testing is a tool that providers can use to help determine what therapies patients will best respond to. There are a variety of pharmacogenomic tests available to help determine what medication and dose are best for specific patients. The tests also try to predict whether adverse effects are likely to occur. Using a small sample of blood or saliva, the laboratory looks for variations in one or more genes that may affect patient response to specific medications.
There is no single pharmacogenomic test that predicts response to all medications. However, tests are available for a number of medications, including drugs in the areas of neuropsychiatry, oncology, and cardiovascular medicine. For instance, in oncology, pharmacogenomic tests are referred to as companion diagnostics. Drug and device manufacturers develop companion diagnostics in collaboration with the FDA to determine which patients would benefit from a therapy, or conversely, which patients should not receive the medication.
Becky Winslow PharmD is a clinical implementation consultant for the pharmacogenomics industry. She works as a liaison between pharmacogenomics vendors who produce lab tests and software and the entities who use the vendors' pharmacogenomics programs. Because there is no "gold standard" model for successful pharmacogenomics programs, her work thus far has mostly consisted of individually designing pharmacogenomics testing programs to meet her client's goals. She also provides troubleshooting and solutions for clients who have existing pharmacogenomics programs.
In addition to working as a liaison, Dr. Winslow has written original pharmacogenomics clinical and marketing content for use in her business and for pharmacogenomics vendors and their clients. She has served as a mentor for pharmacists wishing to transition into the pharmacogenomics industry. Working in pharmacogenomics is a natural transition for Dr. Winslow, who has over 14 years of experience managing clinical pharmacy programs and pharmacy business operations before she transitioned into her current role as owner of inGENEious RX, LLC.
Dr. Winslow explains some of her involvement in the field. "I am pleased to have been accepted into membership of both the Clinical Pharmacogenomics Implementation Consortium (CPIC) and the Get the Medications Right Institute. Both advocate for the appropriate use of pharmacogenomics in medication therapy management (MTM). The National Institutes of Health sponsors CPIC, which includes academics and industry members. CPIC writes the guidelines for medication adjustments based on genetics. Get the Medications Right is a consortium of molecular labs and clinicians who advocate for pharmacists as the owners of comprehensive medication management (CMM). I am also certified to teach the Test2Learn Community Based Pharmacogenomics Certificate program."
For those interested in transitioning into a career in pharmacogenomics, Dr. Winslow recommends working with a consultant and educating oneself on the industry. She shares, "tips for blazing your own path in the pharmacogenomics field depend on what your personal goals are in transitioning, your previous work experience, your transferable skills, and your commitment. All routes require educating yourself on pharmacogenomics on a deeper level than what you learned in pharmacy school."
Pharmacists and students interested in learning more about pharmacogenomics can visit the National Community Pharmacist Association's pharmacogenomics resource page.
---
This concludes the third part of our series on pharmacy careers. It's easy to see that the profession is diverse and offers many unusual pharmacy career opportunities beyond the traditional areas of hospital and community practice. Have an area of pharmacy practice you'd like us to explore? Leave a comment or contact the author at [email protected]!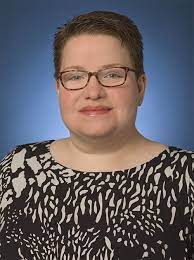 Sarah Lawrence, PharmD, is an independent pharmacy educational consultant and freelance writer. She works as a medical grant writer for PharmCon, publisher of FreeCe.com. She recently finished a term as national president of the Pharmacy Technician Educators Council. Dr. Lawrence earned her BA in political science and MA in higher education from the University of Louisville. After working in the field of nonprofit administration for several years, she earned her Doctor of Pharmacy from Sullivan University College of Pharmacy in 2011. She also completed a PGY-1 Residency in community practice at Sullivan University.